How to Monitor Your Telco Network

Your network is rapidly expanding, in terms of both coverage and capability, meaning more, newer, and increasingly sophisticated equipment. DPS Telecom is committed to helping you keep your growing network on a short leash with smartly engineered network monitoring systems.
No matter what available transport, protocol requirements, or capacity needs you may have for your sites, DPS has a solution for you.
Read How DANC maintains 750 miles of fiber with just 4 engineers and DPS equipment.
Learn about selecting the right telecom network management system
By Industry
Government/Military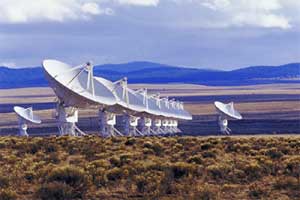 Running and protecting a nation requires a massive undertaking requiring coordination unlike any other human enterprise. DPS designs products to work with communications and control networks to make sure your network infrastructure is prepared to protect and serve.
Read how KNPC protects its oil-refining operations with T/Mon
Public Safety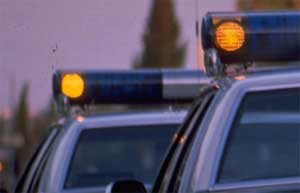 The emergency networks and services that help ensure public safety depend on reliable communications between the public, dispatchers, and responders. DPS Telecom's remotes and master stations are designed to monitor radio, communications, and power equipment, helping you keep emergency services online for when they're needed most.
See how Kitsap County Protects its 911 services with NetGuardian RTU's from DPS
Lower your ISO score and keep people safe with monitoring products from DPS...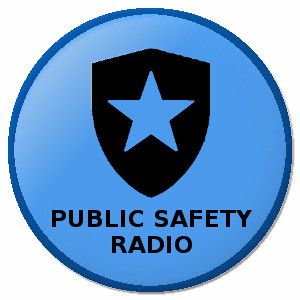 In the government and public safety industries, keeping your network up and running has the potential to save lives. It is critical that all equipment and backup equipment is fully operational. This means that monitoring this equipment is vital. If one of your sites loses power, you need to know about it. If your backup generator doesn't come on or runs out of fuel, it could cause major delays in the emergency broadcast system.
Since monitoring is so important, the equipment you choose for your monitoring system is equally as critical. You can't just pick any monitoring system. It has to be able to communicate with all of your existing equipment. It should have backup and redundancy capabilities in case of an emergency. It needs to be able to monitor all your pieces of equipment and sites and relay irregularities back to you.
DPS Telecom has a perfect fit solution for nearly any government or public safety monitoring need. With the flexibility of our custom engineering options, you get exactly what you need and nothing that you don't. DPS Telecom also offers great tech support and a 30-day, money-back guarantee.
Steuben County Office of Emergency Servicesin New York implemented a DPS monitoring system to ensure their microwave tower and radio communications are running. This ensures that the Steuben county emergency network is fully functional for those that rely on it to keep them safe.
Transportation Industry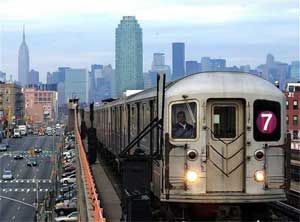 It's more than just getting people where they need to go. Coordinating transit services require complicated dispatch and positioning networks to keep track of all the moving parts. Without a reliable network monitoring solution, none of this coordination would be possible. Not only do you have to keep track of the trains, but you also have to operate signal lights, maintain power to all components that need it and operate any necessary emergency features in an instant. With all this going on, why would you trust the well-being of your equipment, staff, and passengers to just any monitoring system?
You need a reliable system that has the ability to connect all of your mission-critical gear. You need a solution that is built to your needs and is scalable for any future growth. DPS solutions help ensure the efficacy of your dispatch, reporting, and positive control services, so you can make sure everybody gets where they need to go when they need to be there.
See how NYC Transit keeps tabs on their ATM/SONET network with legacy support from DPS
Utility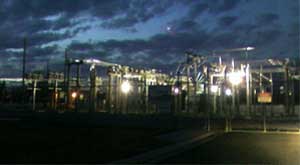 Whether you're providing, electricity, gas, water, or a combination, you need to make sure your equipment is working and supplying resources to your customers optimally. But the very nature of being a utilities supplier makes monitoring all your equipment difficult. More than likely you have some sites that are remote and hard to get to. I might take up to a day just to have someone go to one site and make sure all your equipment is running correctly. And what if there is a problem? First of all, how are you notified of a problem? Perhaps you receive some phone calls from angry customers without power. And once you are aware of the problem, how do you know what caused it and how to fix it? If you have absolutely no monitoring in place, your system is going to go down without you noticing. If you have some monitoring, you might be notified of a problem but not necessarily the details.
But how do you integrate or improve your monitoring system? You can't trust the safety of your revenue-generating equipment to just anyone. You need a reliable monitoring system backed by industry experts and a 30-day money-back guarantee. DPS Telecom provides equipment designed to monitor power and transmission networks, helping you keep the lights on. With over 20 years of experience and the ability to make custom-fit solutions, DPS can fit the right equipment to fit your needs.
With a near limitless number of possibilities, DPS Telecom can create a monitoring solution for you, regardless of size, number of sites and any other factors.National Grid uses multiple DPS Telecom masters to protect its fiber ring.
Others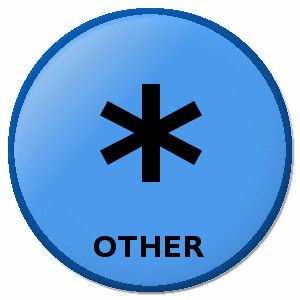 Even if your company doesn't fall in the telco, utilities, transit, public safety, or OEM categories. That doesn't mean that you don't have critical monitoring needs. Perhaps you have a pig farm and need to monitor the temperature of the stalls very closely. Or perhaps you are a university that needs to implement a building access system to ensure the safety of your students and staff. You may have refrigerator units that need to be monitored so your perishable inventory stays fresh. In one case, Gaston County uses monitoring equipment to monitor vaccine refrigerators.
Whatever your needs may be, it is critical to find a monitoring solution that fits your specs rather than tries to convince you to buy capacity that you will never use. You should look for a system that supports multiple protocols and allows you to customize units and features. You want to be sure to find a solution that is engineered by industry experts, comes from a company with years of experience, and is backed by a money-back guarantee.
DPS Telecom has over 20 years of experience in network monitoring and they make all units in-house, giving them the flexibility to custom design every solution to the client's unique needs.
International Network Support with DPS Telecom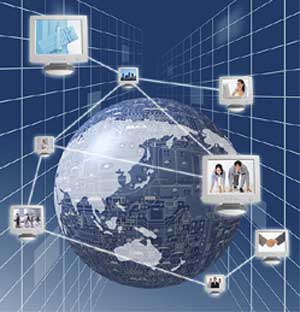 Networks worldwide are rapidly growing and integrating to meet the needs of an increasingly communicative population. DPS Telecom stands prepared to help international businesses adapt to growing network needs with monitoring systems designed to provide accurate information about your international network, wherever you are.
Read how Startec Global protects their international network with T/Mon