In the diagram above, many different protocols are accepted by a single integrated multi-protocol master. This is far superior than the expense and inconvenience of running multiple parallel and disconnected monitoring systems.

Take a moment to consider these 3 common "non-solutions" that are commonly attempted by well-intentioned engineers:
Ignore the legacy equipment completely (focus only on SNMP gear)


Yes, SNMP is the future of your network monitoring. It's probably true that, if you had to pick only one protocol to monitor, you'd serve yourself best by choosing to monitor SNMP. But selecting SNMP and ignoring all your other gear is not a viable option. You've got a lot of investment in your older gear. You can afford to leave it unmonitored and suffer expensive equipment damage. Even more important, you can't afford the loss of customers that comes from network outages. If you choose only to monitor SNMP, however, that's exactly what will happen.

Run 2 or more disconnected monitoring systems in parallel


This "non-solution" is better than the previous one. At least all of your equipment is, in theory, monitored. Unfortunately, running multiple parallel management systems still leaves you quite vulnerable to network threats. At best, running multiple systems simultaneously wastes resources that you could be spending elsewhere. You'll need more operators to handle more systems. You'll need to spend more time on training, and it will be harder to find someone with the right expertise when a system needs configuration, updates, or repairs. At worst, having one system to monitor SNMP and more systems to monitor other protocols means that, sooner or later, someone is going to miss a critical alarm. When that happens, you'll suffer very expensive equipment damage and potentially lose customers angered by your unreliable network.

Replace all of your legacy non-SNMP gear all at once


Wholesale replacement of your gear (known to industry insiders by the affectionate/painful name: "forklift swap-out") just isn't viable. You've made a big investment over the years in equipment that is now considered "legacy," but that doesn't make it worthless. It's still performing and it will probably continue performing for years. You can't just throw it all away because it doesn't output the latest communications protocols (SNMP in this case). That would be a severe case of "the tail wagging the dog." Your revenue-generating equipment doesn't exist to serve your monitoring system. Your monitoring system supports your revenue generating equipment. Never forget that.
So, what is the solution that allows you to monitor SNMP and non-SNMP gear together?
Considering the 3 non-solutions above, you can begin to see what the right solution should look like. It has to monitor your legacy gear, since you can't afford to leave it unmonitored or magically upgrade it all at once. It also has to monitor your SNMP gear to prevent an ill-conceived monitoring scheme that involves multiple disconnected systems. So that's what you need:
You need a monitoring system that can monitor SNMP and other protocols simultaneously and present actionable intelligence in a single summary view.

T/Mon can monitor both SNMP and non-SNMP gear While many people initially find it difficult to find a system that can monitor SNMP and other equipment, half the battle is knowing what you're looking for. When you know that you need a system that has multi-protocol support, you'll find a capable system like T/Mon relatively quickly.
T/Mon monitors more than 25 protocols, spanning the decades from legacy to modern (ex. Encrypted SNMPv3). This makes it an ideal candidate when you have to monitor SNMP gear, but you also have lots of legacy/proprietary/SCADA gear in your network.
Once alarms are brought into T/Mon, it doesn't matter where they originated. All alarms are equal once they've been imported by T/Mon. Any alarm can appear on T/Mon's geographic maps, Web 2.0 interface, or mobile web (smartphone) interface. You can setup automatic text, voice, and/or email alerts for SNMP alarms just as easily as non-SNMP alarms. Everything is in one unified system that can be monitored by a single person (although multiple users are supported for large networks where alarm counts are very high).


Nemont Telephone Proactively Monitors Critical Equipment to Prevent Service-Affecting Outages
T/Mon NOC vs. T/Mon SLIM: Which Master is Right for You?
12 T/Mon Features That Will Make Your Network Maintenance Easy, Faster, and More Bullet-Proof
Norlight Slashes Service Restoration Time with Strategic Alarm Planning
Kuwait National Petroleum Company Protects Oil-Refining Operations with T/Mon...
Orlando Utilities Commission Prevents Network Outages with their T/Mon Master Station
Nemont Telephone Proactively Monitors Critical Equipment to Prevent Service-Affecting Outages
CC Communications Take Control of Their Network Reliability with T/Mon
T/Mon NOC Pinpoints Problems Before the First Truck Roll
T/Mon Platinum Plan: Receive Free Alarm Master Hardware Upgrades...
Protocol Mediation
New Product! T/Mon SLIM Delivers High-Powered Network Visibility for Local/Regional Networks
How Range Telephone Enhanced Network Visibility
Safeguard Your Network Visibility with a Redundant T/Mon Configuratio
Remote Monitoring and Management of Telco, Utility, Transportation, and Government Networks
T/Mon Alarm Monitoring Station Provides Visibility Over Key Remote Site Conditions
Introducing the T/Mon Remote Status Panel
DPS is here to help.
1-800-693-0351
Have a specific question? Ask our team of expert engineers and get a specific answer!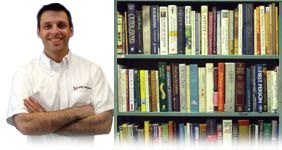 Get a Fast Answer!
Click here for more information.
Having trouble finding the perfect solution?
Get Help
No other network on the planet is exactly like yours. We manufacture hundreds of product variations per year that are customized to our clients' exact spec, all while providing training, tech support, and upgrade availability.
Send us a quick online message about what you're trying to accomplish. We'll give you a call and work with you to design a perfect-fit solution for your network.
| | |
| --- | --- |
| Hours: | Monday - Friday |
| | 7:00 a.m. - 6:00 p.m. PST |
| Tech Support: | (559) 454-1600 / support@dpstele.com |
| Sales: | Domestic: (800) 693-0351 |
| | International: 1+ (559) 454-1600 |