12 T/Mon Features That Will Make Your Network Maintenance Easy, Faster, and More Bullet-Proof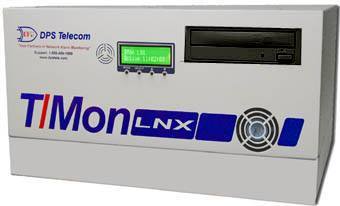 T/Mon provides effective tools for managing and monitoring your network, protecting you from service outages and equipment damage.
If you're evaluating network alarm monitoring equipment, you're used to looking at alarm systems with a skeptical eye and asking, "What can this really do for me?" With T/Mon, the answer is a lot. The T/Mon system has numerous features and applications that will make your network maintenance easier, faster and more cost-effective - which gives your network better protection against network outages and equipment damage.
T/Mon has so many features that even experienced T/Mon users don't always know everything their systems can do. So whether you're considering a new T/Mon system or want to get the fullest use of your existing T/Mon, here are 12 essential T/Mon tools to protect your network:
1. Multiprotocol support brings all your alarms to one screen
T/Mon is uniquely designed to monitor all your network equipment - no matter what company made it or what protocol it uses. T/Mon supports over 20 standard, legacy and proprietary telemetry protocols - T/Mon even supports equipment that is no longer supported by the original manufacturer.
That means you can consolidate all your alarms on to one T/Mon display - giving you an eagle-eye view of your network, eliminating multiple-screen clutter and confusion, and letting you know absolutely if there's a problem anywhere in your network.
2. Bridge different generations of alarm equipment
In a lot of networks, telemetry equipment is never replaced; it's simply added. You may be responsible for several different generations of network monitoring equipment, all using different protocols and different transports.
T/Mon's support for multiple interfaces and protocols lets you monitor all your equipment together, whether it runs TBOS or SNMP, and whether it talks over RS-232 or TCP/IP.
3. Alarm mediation and forwarding
T/Mon does more than gather all your alarms in one place - T/Mon mediates all your alarms to a common T/Mon format that can be mediated and forwarded in any supported output protocol.
For example, all the alarms you collect into your T/Mon - the TBOS from the old analog radios, the ASCII from your switches, the contact closures and analog readings from your environmental sensors - can all be mediated into SNMP or TL1 and forwarded to your company's central NOC.
4. ASCII and TL1 alarm processing
With T/Mon, you don't have to depend on meaningless Major-Minor summary alarms. Nearly every type of telecom equipment can output detailed alarm logs to a printer or logger port in the form of ASCII text. T/Mon's optional ASCII Alarm Processor Software Module continuously scans that ASCII output, extracting alarm messages and turning them into detailed T/Mon alarms.
Detailed alarming helps you make better informed dispatch decisions, reducing service restoration times and unnecessary truck rolls.
T/Mon's ASCII alarm processor also parses TL1 alarms, giving another tool to monitor more standard telecom equipment.
5. SNMP Trap processing
You don't need a separate SNMP manager to monitor SNMP traps. T/Mon's optional SNMP Trap Processor Software Module enables you to tie SNMP devices into your T/Mon system - giving you substantially better network visibility than you would with a standard SNMP manager.
T/Mon converts incoming SNMP traps into standard T/Mon alarms that can be used with all of T/Mon's advanced features, like Derived Alarms and Controls, 24/7 unmanned alarm notification, and more - features that no standard SNMP manager can match.
6. LAN-based, geodiverse redundant backup
Your network monitoring system needs to be the most foolproof element in your network. T/Mon's LAN-based, geodiverse, redundant backup capabilities ensure that you'll still have network monitoring, even if your primary T/Mon is taken out of commission by fire or flood.
Your secondary T/Mon unit can be located in another room or another town - the secondary T/Mon will take over monitoring if the primary ever fails. Since the alarm databases of the primary and secondary T/Mons are kept synchronized, your network monitoring will not be interrupted.
7. Building Access System
With the optional Building Access System, you can tie remote site security and facility access directly into your telecommunications network monitoring. The Building Access System provides a keyless entry system controlled directly from your T/Mon.
You can assign temporary keypad codes to contractors and temp workers, eliminating the insecurity of keys. Plus you're notified immediately, through your T/Mon, of any attempts at unauthorized access.
8. 24/7 unmanned monitoring
Some companies can afford a centralized, permanently staffed, 24/7 network operations center - but maybe your company isn't one of them. But with T/Mon's pager and email alarm notification, you can always have 24/7 alarm monitoring.
T/Mon's pager escalation feature ensures that alarms cannot pile up unnoticed - if the primary technician doesn't acknowledge a page within a user-specified time, backup technicians and supervisors are automatically notified.
9. Derived Alarms track complex network situations
Lots of network events are not critical in themselves, but they can represent big problems when they happen together. For example, a low battery isn't a big deal; neither is a generator failure. But when the two events happen together, it's a little bit more serious. And when an AC power failure happens at a critical site, and the battery is low and the generator can't recharge, you have a serious problem. T/Mon's customizable Derived Alarms can track all that for you - and send you an escalating series of pages as the problem gets worse.
10. Derived Controls automatically correct alarm situations
T/Mon's Derived Controls are even more useful, correcting problems before any human operator even knows something is wrong. If critical network equipment fails, T/Mon can automatically start backup equipment and notify a service tech. If a security door is breached after-hours, T/Mon can automatically lock security gates, turn on lights, and page security staff.
11. Easy and secure remote access
T/Mon supports concurrent multiple user access over dedicated line, dial-up, and LAN/WAN connections. The system acts as a central server of alarm monitoring services, allowing you full access to all of T/Mon's functions from anywhere in your network. Because network monitoring isn't tied to one console in the NOC, supervisors have instant access to the system straight from their desktops, and it's easy to rotate monitoring staff at different locations.
Several client applications are available for remote access to T/Mon. T/Windows gives fast LAN access for multiple users. A secure HTTPS Web Browser Interface allows cross-platform access to T/Mon from any computer connected to the Internet.
12. Alarm history logging and trend analysis
Alarm information is an invaluable source of data about your network. T/Mon can record up to 999,999 system events, including alarms, control operations, alarm acknowledgments, internal alarms, and user activity. History reports can be generated for points, sites, and alarm windows in a variety of formats, including delimited text that can be imported to a database or spreadsheet for further analysis.
Additional Benefit: Rackmount LCD and Keyboard Provides Alarm Access from Your Equipment Rack
The new rackmount T/Mon NOC LCD and keyboard turns your T/Mon into a console. This allows operators to conveniently view T/Access screens right at your master station LCD to adjust settings, such as setting the IP address without requiring another PC, and more. Without requiring a LAN connection, this solution makes it quick and easy for you to deal with critical monitoring issues without leaving your master site.
---
T/Mon has great features, but your really need to see what T/Mon can do in your network in real-life ... a free web consultation with a DPS telecom Sales Engineer can help you determine how T/Mon fits your network monitoring needs. There's no obligation to buy - no high-pressure salesmen - just useful information on on you can start solving your toughest monitoring problems.

Register here for your free Web demo of T/Mon
or call 1-800-693-0351 for details
Call 1-800-693-0351 to receive a:
Price quote
Free web demonstration
ROI estimate