Are you working on the installation of building automation equipment, such as controllers for HVAC, lighting control systems, fire alarm systems, or security systems? If so, it's probable that you've heard about the BACnet protocol.
If you are involved with monitoring equipment that support BACnet, chances are that you're looking into buying a BACnet controller. But how can you choose the best controller in the market? Is there any better option other than a controller?

When getting started with the remote monitoring and control of your network processes, it's important to make an informed decision.
Keep in mind that, while these controllers are the right choice for some, it doesn't mean that they will be the right choice for your scenario - every network is unique, after all. It's important to know which other options you have so you can make an informed decision.
As a remote monitoring and control manufacturer, we - at DPS - can walk you through the best practices when choosing a BACnet controller as well as its alternatives. So, let's dive in.
What is the BACnet Protocol?
BACnet is a communications protocol for Building Automation and Control (BAC) networks.
A data communications protocol is a set of rules that say how the exchange of data over a computer network is going to work. The protocol involves everything from what kind of cable to use, to how to send a request or command.
The BACnet protocol rules relate specifically to the needs of BAC equipment, so for instance, they cover things such as how to ask for the value of a temperature, define a fan operating schedule, or even send a pump status alarm.
BACnet devices talk to one another over a network. The most common network is the Internet - BACnet/IP.
What is a BACnet Controller?
A controller is a specialized computer used for partially automating and providing electronic control of electromechanical processes. They're designed with multiple input and output arrangements in mind and are typically built to handle extreme temperatures, electrical noise, and vibration often encountered in industrial processes.
A BACnet controller is a controller device that supports the BACnet protocol.
The controller takes what otherwise would be a complicated mechanical process and provide the information and interface to make it an electronic one.
This device will gather data through a series of discrete and analog sensors. It then either acts on the data in instances it's been programmed to take action or provides the user with relevant data so they can take action.
Choosing your BACnet Controller: Best Practices
It's critical to monitor your automation equipment, but it can also be challenging - especially at unmanned sites. That's why finding the right monitoring gear for your network is a must.
When purchasing BACnet controllers for your automation gear, be sure to pick a device that you can specifically design for your system. Even though you can code your controller to meet your requirements, not just any equipment will do. Keep the following 5 points in mind when purchasing your BACnet controller:
1. Rugged Construction
Make sure your BACnet controller can stand up to tough conditions at your remote sites. A controller that without the rugged durability to withstand extreme conditions, your controller is prone to critical failure - leaving your network exposed to crippling outages.
Remember that you get what you pay for, and having cheaply built equipment on low-grade hardware doesn't give you the durability you need. The best controllers should be able to withstand extreme temperature swings, varied conditions, and tough environments.
Investing on a rugged controller means that you need optimum durability for your mission-critical devices and gear.
2. Easy to Install
Sometimes network techs can get caught up with programming their controller and forget this point.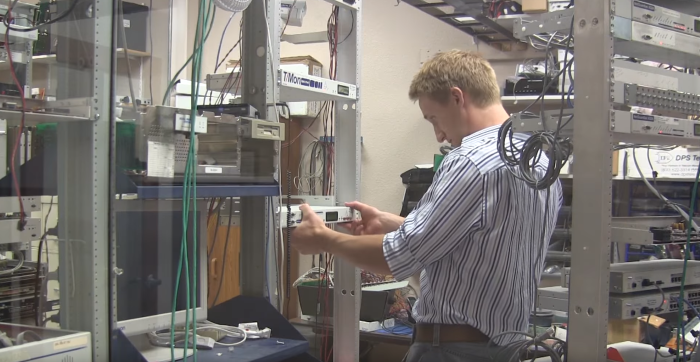 You might be facing a long time until your controller is fully programmed. To avoid an even longer time until you're up and running, make sure your BACnet controller is easy to install.
When you have potentially hundreds of sites to install, it's essential that the process is easy. This is especially true when you have multiple and/or third-party install teams.
The best-case scenario here is to invest on a controller with plug 'n' play setup.
3. The Manufacturer Should Offer Tech Support
Even if you have an expert coder to program your controller, you're most likely still going to have questions. When looking into buying a BACnet device, choose one that comes with a lifetime support.
If you have any questions about the device, can you call their support? Is it free?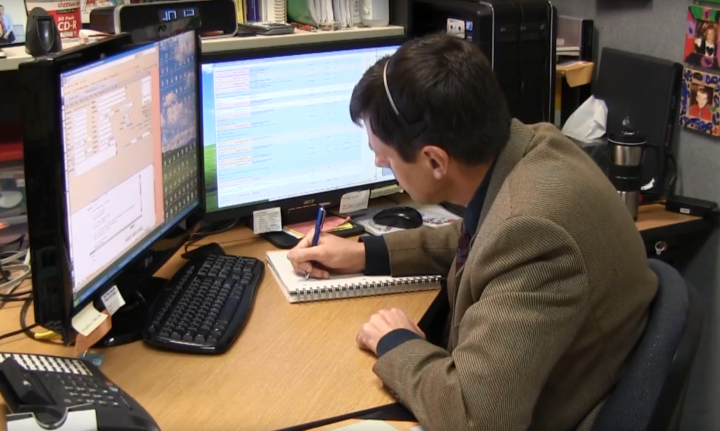 Even though you need to code your controller by yourself, it's important to make sure your manufacturer offer tech support and guarantees.
These types of questions are important to be considered when selecting your device, and their answers may make an "inexpensive" controller quite expensive. If you're spending the money to purchase a BACnet controller, make sure that you and your team have the tools necessary to use it to its fullest potential.
An Alternative to BACnet Networks
Prior to the invention of programmable controllers, building automation systems required hard-wired relays, cam timers, and drum sequencers. Any change in the process required a costly delay while relays were rewired and other equipment was fully recalibrated. Building controllers were invented as an electronic way to circumvent these inconveniences, allowing for faster software recalibration of processes.
In recent years, many industries have tried to circumvent the high cost of implementing controllers. That's why some businesses are opting to utilize Remote Telemetry Units, or RTUs.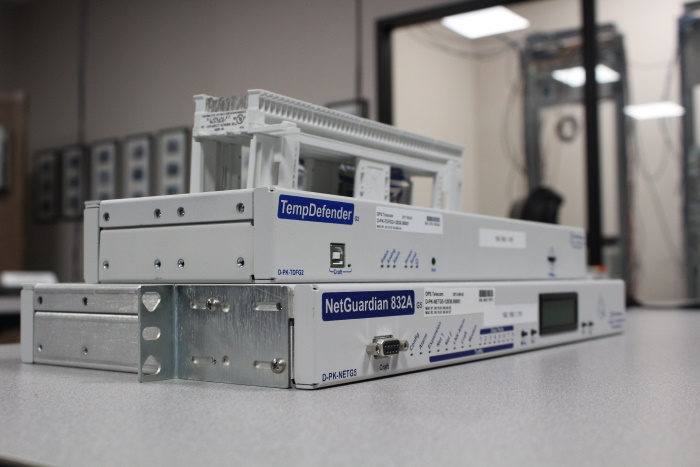 RTUs come in a variety of sizes, making it relatively easy to find one that fits the size of your site and your needs.
These are small-scale, controller-like devices equipped with a large number of discrete and analog sensors. They monitor processes and use control relays to execute basic controls. They provide alarms to alert technicians to problems, and take action when specified to minimize any impact operations.
Controllers and RTUs both perform the same basic function: remote alarm monitoring and control of remote equipment.
However, is there an advantage to using one over the other?
Controllers Are Generally Quite Useful in Manufacturing and Processing Environments
Controllers are generally found to be quite useful in manufacturing environment, thanks to the following characteristics:
Manufacturing is contained within a relatively small area

Although any RTU could be used in a small area, a controller has the advantage here because one big RTU advantage - aggregation of multiple inputs/outputs on a single communications channel - is rendered unimportant. In a confined space, you can connect each individual controller to your network individually without wasting many resources.

Manufacturing has environmental controls

With some exceptions (superheated metal processing, for example), most manufacturing processes have humans in and around the production line. This means that any extreme high or low temperatures must be controlled. This makes controllers, which are generally not environmentally hardened like an efficient RTU, a viable option.

Manufacturing already uses controllers most of the time

Even if the reasons above didn't exist, existing infrastructure would still dictate a healthy amount of your controller vs RTU decision. You probably don't have the luxury of performing a 100% swap out of your monitoring system, so you'll need to integrate with what you already have. Unless you have a good reason to deploy RTUs into a controller environment, you'll benefit by deploying BACnet controllers that are similar to what you already have out there.
In Some Other Scenarios RTUs Offer Faster Installs and Less Frustration
Similarly, RTUs are commonly associated with their own set of industries. They are generally deployed into industrial telecom networks (used by telecommunications companies of all kinds, transportation companies like railroads, government entities like police and fire departments, and others as well).
Again, there are several reasons why this RTU presence exists:
Industrial telecom networks are spread across a large geographic area

Unlike in manufacturing, you simply can't home-run multiple controllers at one distant remote site, which may be hundreds of miles away from your central office. Just like structuring an organization, you need a taller technology hierarchy for this network configuration. With an RTU, this is accomplished by a single unit that can handle the functions of a dozen or more small controllers at a remote site.

Since an RTU is one box with one communications interface, one chassis, one power supply, etc., you'll create an economy of scale by deploying an RTU.

Industrial telecom sites often have no/limited environmental controls

Telecom sites can be extraordinarily remote and harsh. From a snowed-in site on top of a mountain to a simple equipment cabinet in scorching desert heat, gear in these environments must be able to handle a wide temperature range. RTUs, again, have an advantage over controllers. In a self-reinforcing cycle, RTU use at telecom sites demands a wide temperature range, which leads to more deployments and product development.

Telecom equipment must last longer before failing since consequences are greater

In a manufacturing environment, failure of your monitoring and control system isn't a huge problem. You can quickly reach the site of the failure to minimize the length of any operations disruption.

In telecom, it's never that easy. Some sites require snowmobiles or even helicopters to reach during winter, and even accessible sites can take hours to reach by truck. RTUs are designed to deliver high reliability to avoid expensive and time-consuming repair trips.
Controllers Vs RTUs: Which One is The Right Choice For You
Is a controller or an RTU the best choice for you?
If you have a lot of processes happening in one space, like in a manufacturing facility, controllers can work. Since such a facility also will have environmental controls, you don't necessarily need the wide temperature range and rugged build quality you get with an efficient RTU. The fact that controllers have few inputs makes them a more liquid resource. This means that you can move controllers as needed, and ordering additional/different models will most likely be less expensive.
On the other hand, if you have you have gear at a location, it should have automated monitoring. And, even if the location is staffed, many issues don't make an obvious noise or emit a visual cue like smoke until it's too late. So, for these cases, using RTUs will be more cost-effective in the medium to long run, since you will be able to monitor dozens of things with just one power supply and one chassis.
The Monitoring and Control Solution for Your Automated Process
Only you know which device to choose for your network.
Controllers would work well if you:
Know how to code

Want to take advantage of the high-customization aspect of the controller to protect your plant operations

Have locations that require just a few monitor/control nodes
RTUs would work well if you:
Wants a more rugged device

Needs a higher monitoring and control capacities

Have locations where many items must be monitored and controlled
At DPS we offer many options of RTUs. With the advantage of vertical integration, we are able to custom design any of our devices to support the BACnet protocol - or any other protocol you need - and make attend any special requirement you might have.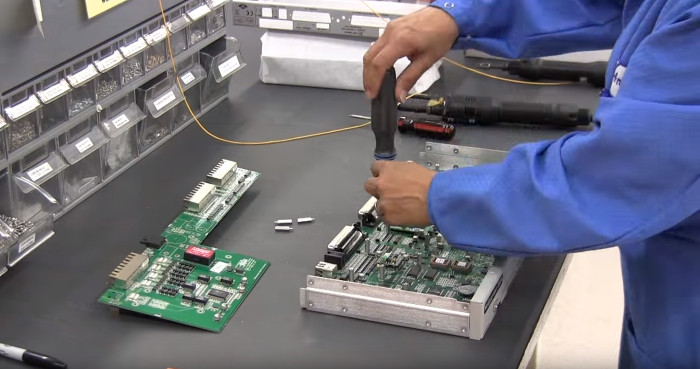 If you work with unique problems - proprietary protocols, legacy interfaces, protocol mediation issues - an off-the-shelf solution won't do the job. Our team designs perfect fit solutions for your specific needs that are manufactured in-house in our own factory
And remember: if you have any questions, we want to answer them!


Morgana Siggins
Morgana Siggins is a marketing writer, content creator, and documentation specialist at DPS Telecom. She has created over 200 blog articles and videos sharing her years of experience in the remote monitoring industry.