The Remote Alarm Block 176N offers cost-effective, high density alarm reporting
For instance, if your network presently requires or will require high-density alarm coverage, your most cost-effective remote is the Remote Alarm Block 176N. Here are some of the features that make the RAB 176N ideal for dense alarm collection:
176 alarm inputs, 4 control relays
Supports any SNMP manager or the T/Mon Remote Alarm Monitoring System
Supports LAN, RS-232, or RS-485 interfaces
Easy alarm termination right to the unit - saves space and eliminates need for cross connects
Mount on an MDF or wall: compact design frees space for revenue generating equipment
Selectable alarm qualification times separate nuisances from emergencies
Easy logic card replacement without having to disconnect wire wrap dressing
Free Windows-based configuration and monitoring utility included
If you want enough alarm capacity now and future expansion options, the versatile NetGuardian 832A is ideal for networks with an anticipated growth plan:
32 discrete alarms, 32 ping alarms, 8 analog alarms, 8 controls, and 8 serial ports
Expandable to 80, 128, or 176 discrete alarms with the NetGuardian Expansion
Supports any SNMP manager or T/Mon
Monitor alarms without a master: supports built-in Web browser interface, plus pager and email alarm notifications
8 serial ports provide multiple user LAN-based reach through access to PBXs, switches, and any other device with a craft port or serial only interface. (Similar to terminal server functionality)
Internal modem supports alternate dial-up reporting path in case of LAN failure
Free Windows-based utility for off-site editing and remote provisioning via LAN
Optional integrated temperature sensor.
Optional NetGuardian SiteCAM provides Web-based video surveillance of remote sites
Optional hinged back panel accessories provide alternatives for wiring your alarm points. Wire wrap, screw-lug terminations, and punch block are some of the wiring options available.
Multi-layer, multi-user, multi-privilege security system.
If you have smaller sites that don't require an expensive, heavy-duty RTU, the NetGuardian 216 provides advanced network reliability management in a compact, affordable format, utilizing your existing IP network for data transport.
16 discrete alarms, 2-8 analog inputs, 2 controls, and 1 terminal server port
LAN transport
Supports SNMP, TL1, and T/Mon
Compact rack-mount form factor saves space for revenue-generating equipment
Free Windows-based configuration and monitoring utility included
For versatile SNMP Remote with FrameRelay or PPP over T1 Support, check out the NetGuardian 216 T
For a LAN-based, fiber-supported RTU, check out the NetGuardian 216 F
If you have large sites that need dense alarm coverage, but you don't need all the features of the NetGuardian 832A, the NetGuardian 480 provides a cost-effective, solution for SNMP or TL1:
80 discrete alarms, 4 controls
4 Front panel LEDs give immediate local visibility of alarm state and network status.
User-defined alarm qualification times allow you to clearly distinguish momentary status changes from serious problems.
An internal real-time clock creates accurate time-date stamps for SNMP traps and TL1 messages.
LAN transport
Supports SNMP, TL1, and T/Mon
Free Windows-based configuration and monitoring utility included
If you need to install network monitoring in small, distant, or out-of-the-way places, the AlphaMax provides alarm monitoring anywhere you need it:
8 discrete alarms, 2 control relays
Reports directly to any pager
DTMF control lets you ack alarms with just a phone call
Uses AC or DC power - plus optional UPS block provides 3 hours of backup battery power.
Supports both alphanumeric and numeric pagers for notification of alarms
The 82S and 82S High Speed offer a craft port interface, allowing the units to become a virtual channel for obtaining ASCII data from an external device like a PABX. The AlphaMax can also be used to monitor PCOM and HARRIS radio alarms and provide remote configuration.
All DPS Remotes Backed by Free Lifetime Firmware Upgrades, Technical Support and No-Risk Money-Back Guarantee
The Remote Alarm Block 176N, the NetGuardian 832A, the NetGuardian 216, and the NetGuardian 480 are just four examples of DPS Telecom's full line of RTUs for every monitoring need. All DPS remotes are supported by two year hardware warranties, DPS Telecom technical support, and free lifetime firmware upgrades - plus they're guaranteed by our risk-free, money-back guarantee. Test an evaluation unit in your network for 30 days, and if you're not completely satisfied, return it for a full refund.
Additional information on selecting an RTU can be found in our RTU Tutorial.
---
Get the facts before you buy an RTU. Attend a free Web seminar on how to select the right RTU. An Application Engineer will help you determine what RTU will meet your present and long-term network monitoring needs. There's no obligation to buy - no high-pressure salesman - just useful information on your RTU choices.

Register here for your free Web seminar on RTU selection
or call 1-800-693-0351 for details
To receive a price quote or ROI analysis...
Call 1-800-693-0351
DPS is here to help.
1-800-693-0351
Have a specific question? Ask our team of expert engineers and get a specific answer!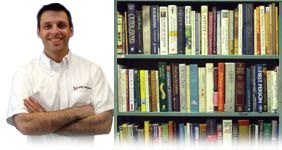 Get a Fast Answer!
Click here for more information.
Having trouble finding the perfect solution?
Get Help
No other network on the planet is exactly like yours. We manufacture hundreds of product variations per year that are customized to our clients' exact spec, all while providing training, tech support, and upgrade availability.
Send us a quick online message about what you're trying to accomplish. We'll give you a call and work with you to design a perfect-fit solution for your network.
| | |
| --- | --- |
| Hours: | Monday - Friday |
| | 7:00 a.m. - 6:00 p.m. PST |
| Tech Support: | (559) 454-1600 / support@dpstele.com |
| Sales: | Domestic: (800) 693-0351 |
| | International: 1+ (559) 454-1600 |