Toplogy drawing of wireless RTUs from DPS Telecom.
You can order your NetGuardian G5, 216 G3, and NetDog 82 BW with an optional GSM/GPRS or CDMA wireless modem, which provides wireless network connection. The wireless modem is powered by the same power as the remote, which provides more secure, more robust operation than modems that run off commercial power.
With this build option, you get advanced alarm monitoring via wireless. This provides the critical primary or redundant alarm reporting path you must have to maintain full visibility of your mission-critical remote sites.
Achieve Monitoring Where You Never Could Before
A wireless IP modem is your best friend at sites where you don't have existing transport. You get the alarm monitoring you need - all without spending a dime on expensive infrastructure.
Add a Powerful Alternate Reporting Path at Just About Any Site
Even if you have a LAN connection at a site, a wireless IP modem is an excellent backup during LAN failures. How important are your sites? What would happen if they went down? Shouldn't you protect them with a complete backup reporting system?
Call DPS today at 1-800-693-0351 to learn more about wireless RTUs.

To see how SMS-based wireless RTUs will fit in your network, send email to sales@dpstele.com or call 1-800-693-0351.
To receive a price quote or ROI analysis...
Call 1-800-693-0351
Other Celular Articles
DPS is here to help.
1-800-693-0351
Have a specific question? Ask our team of expert engineers and get a specific answer!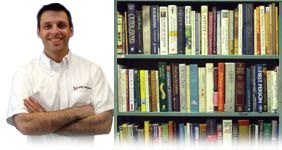 Get a Fast Answer!
Click here for more information.
Having trouble finding the perfect solution?
Get Help
No other network on the planet is exactly like yours. We manufacture hundreds of product variations per year that are customized to our clients' exact spec, all while providing training, tech support, and upgrade availability.
Send us a quick online message about what you're trying to accomplish. We'll give you a call and work with you to design a perfect-fit solution for your network.
| | |
| --- | --- |
| Hours: | Monday - Friday |
| | 7:00 a.m. - 6:00 p.m. PST |
| Tech Support: | (559) 454-1600 / support@dpstele.com |
| Sales: | Domestic: (800) 693-0351 |
| | International: 1+ (559) 454-1600 |