No LAN? No Problem With This wireless RTU...
Got sites without LAN infrastructure? Without any infrastructure at all? You probably think monitoring them will be a huge hassle. Not if you deploy this RTU...
The NetGuardian 832A G5 is the SNMPv3 RTU with a wireless connection option (GSM or CDMA). Because it communicates over commercial wireless networks, you don't have to lay a single line to monitor any site with wireless coverage. That's great news, because you can often wait 30 days or more for a POTS line, enduring hassle and expense the whole way.
And a wireless RTU helps prevent theft and vandalism, as well. You can't cut a line to secretly break into a wirelessly monitored site. Any intrusion alarms are reported as they occur, without relying on a vulnerable line.
But what if you already have transport at your site? Is there any reason to have wireless? Absolutely.
The NetGuardian 832A G5 supports 100BaseT LAN, dial-up, serial, and wireless (optional). The wireless makes a perfect alternate reporting path in case of a LAN failure. In the scenario above, the NetGuardian would automatically alert you via wireless after vandals cut its primary line.
The NetGuardian is also a great choice to monitor your sites while you're waiting for your main transport backbone to come online. You'll have wireless monitoring before it does, then you'll be able to plug in LAN and use wireless as a backup.
Have you ever tried to find a wireless solution with LOTS of alarm points? Now, you don't have to look any further. The 832A G5 has 32 discrete points, and it's also available in a double-capacity model called the 864A G5 with 64 discrete points.
And don't think that a wireless RTU necessarily skimps on features. The G5 is a full-featured remote with generous alarm capacity and functionality. You get an 8-port terminal server, 8 control relays, SNMPv3 support, and 32 alarm points that are expandable to 176.
Test the NetGuardian 832A G5 in your network risk-free for 30 days. If you're not satisfied, you can return it for a full refund, guaranteed.
Call DPS Telecom right now at 1-800-693-0351 to learn more.
To receive a price quote or ROI analysis...
Call 1-800-693-0351
DPS is here to help.
1-800-693-0351
Have a specific question? Ask our team of expert engineers and get a specific answer!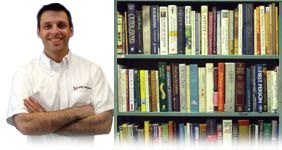 Get a Fast Answer!
Click here for more information.
Having trouble finding the perfect solution?
Get Help
No other network on the planet is exactly like yours. We manufacture hundreds of product variations per year that are customized to our clients' exact spec, all while providing training, tech support, and upgrade availability.
Send us a quick online message about what you're trying to accomplish. We'll give you a call and work with you to design a perfect-fit solution for your network.
| | |
| --- | --- |
| Hours: | Monday - Friday |
| | 7:00 a.m. - 6:00 p.m. PST |
| Tech Support: | (559) 454-1600 / support@dpstele.com |
| Sales: | Domestic: (800) 693-0351 |
| | International: 1+ (559) 454-1600 |