For a tech working in any industry, a proper tool-kit is vital to performing their job. Telecom service installers and maintenance techs in the telecommunications industry are no exception.
Telecommunications, or telecom, is the industry that deals with the exchange of information via electronic systems across large distances. Examples of telecom companies include telephone providers, cable providers, internet service providers and more. Some telecom companies are even in charge of maintaining emergency broadcast systems. Their main objective is to provide their clients with reliable telecom services.
So, for those working in a telecom field, a proper kit of telecom tools is needed. Those that belong to a mechanic won't suffice, even though they both use the standard array of screwdrivers, wrenches, and pliers. The specialized duties of these jobs call for a special set of gear.
Telecommunications Service Provider's Toolkit
Lineman's Handset

Lineman's Handset with Clips
Similar to a standard "house-phone", a Lineman's Handset (aka: "Butt-phone") is used to test the functionality of phone lines. Built to withstand industrial use, these telecom lineman tools are typically compact and durable. These phones are used to listen for a dial-tone, as well as calling out over tone or pulse networks. They assist a field service technician in determining if communications service to a single line is active or if something is damaged.
The most noticable difference between this handset and a regular phone is the lack of a traditional phone connection. A Lineman's Handset uses alligator clips in order to clamp directly onto the wires or connectors.
Electrical Multimeter

Typical Multimeter
Normally found in an Electrician's tool-kit, Multimeters are now the industry standard of telecommunication tools. These little devices measure the electrical current within a line. This allows for a faster determination of whether or not a line is currently transmitting, and it can even assist in finding out if a cable is operating at a reduced capacity due to a fault in the network.
Cable Crimper

Cable Crimper for mid-range Copper Connectors
Many people are unaware of exactly how wires end up in a network. They don't all come with plugs or connectors built in, and even if they did, on occasion they become damaged and need repair.
Cable Crimpers are an imporant part of any telecom tool kit. They come in many varieties and sizes and many are even application specific. Crimpers are basically a set of pliers, but with the ability to strip cable ends as well as attach connectors. Common uses in Telecom for these tools are to connect and repair Coaxial cables, Phone lines, and Ethernet cords.
Telecom techs require specialized tools for the work they do. Lineman's handset, electrical multimeter and and cable crimper are a few such tools that make it possible to saftly test equipment and lines to ensure that the network stays functional.
Learn More About Telecom Network Monitoring
Telecom Expense Management: How Alarm Master Stations and Remote Telemetry Units Contribute to Lower Costs
Telecom Resellers Offer Unexpected Benefits
Telecom Knowledge Base
---
DPS Technicians & Engineers - Committed to Quality and Friendship

Reliable network monitoring is a critical aspect of the telecom industry.
The telecom industry is a service industry, meaning they do not provide the customer with a tangible product, but instead perform a service, such as internet access or phone connections. It is crucial that their network remain online and they can be fined large amounts for network downtime.
With proper network monitoring, telecom companies can drastically reduce the amount of network downtime they have, thus improving the customer experience.
If you're a telecom company looking for a reliable monitoring solution, be sure it has the functionality you need. Features such as a web browser interface, nuisance alarm filtering and detailed, 24/7 alarm notifications will ensure that you're the first to be notified of network trouble. Systems with features such as this will save you time and money, as well as customers.
Whether you are a prospective client or an interested candidate, we emphasize team spirit and friendship at every level. Because DPS Telecom designs and builds its own products, we are fully aware of how our products function at every level. Every department at DPS Telecom has one focus: serving you.
DPS is here to help.
1-800-693-0351
Have a specific question? Ask our team of expert engineers and get a specific answer!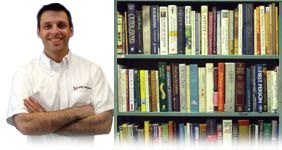 Get a Fast Answer!
Click here for more information.
Get the Alarm Fundamentals White Paper
Download our free Monitoring Fundamentals Tutorial.
An introduction to Monitoring Fundamentals strictly from the perspective of telecom network alarm management.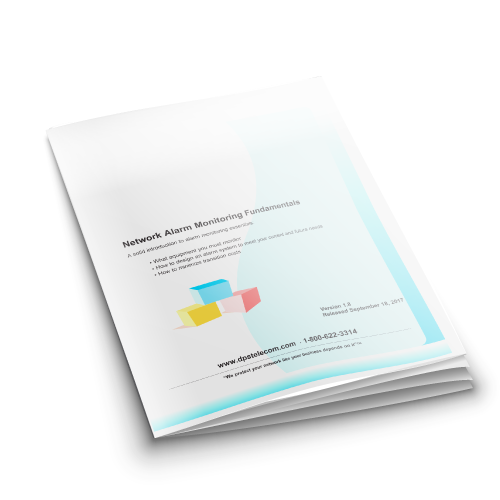 Download White Paper
Click here for more information.
Having trouble finding the perfect solution?
Get Help
No other network on the planet is exactly like yours. We manufacture hundreds of product variations per year that are customized to our clients' exact spec, all while providing training, tech support, and upgrade availability.
Send us a quick online message about what you're trying to accomplish. We'll give you a call and work with you to design a perfect-fit solution for your network.
| | |
| --- | --- |
| Hours: | Monday - Friday |
| | 7:00 a.m. - 6:00 p.m. PST |
| Tech Support: | (559) 454-1600 / support@dpstele.com |
| Sales: | Domestic: (800) 693-0351 |
| | International: 1+ (559) 454-1600 |