Do you know how to get the most modern monitoring system to protect your network? Maybe you haven't been looking for ways to upgrade your monitoring system because you have a tight budget. Or maybe you simply can't justify this investment just yet.
Whatever your situation is, know that there are quick (and free) ways to upgrade your monitoring system right from your desk.
As a trusted provider of custom monitoring solutions, we don't want you to miss the secrets to upgrading your monitoring system at no cost. After all, downloadable RTU firmware and MIB files for your SNMP manager help you keep your system up-to-date with the most current feature set.
So, let's take a look at how you can upgrade your monitoring system.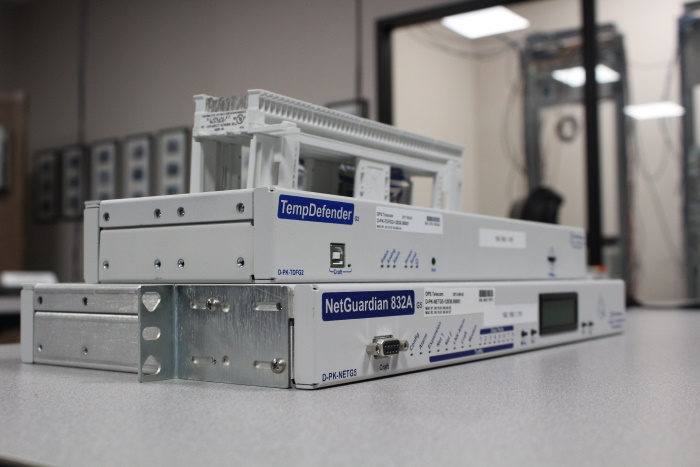 You don't have to spend all your budget to update your remote monitoring system. There are quick and free ways to turn to upgrade your devices.
Firmware Updates is an Alternative to Replacing your Gear
The remote monitoring gear and devices that we use today are doomed to become outdated as newer technologies come around. To deal with remote monitoring advancements, either you need to switch to newer devices that have all the most modern features, or you need to updated your device's firmware to use those technologies without having to replace your hardware.
Think about your remote sites. How many RTUs do you have? Five? Ten? Fifty? Maybe even more. Instead of buying an entire new fleet of RTUs, the best practice is to simply update the firmware that they run on.
Firmware updates are far more cost-effective and simpler when compared to replacing the hardware.
What is Firmware?
Firmware is basically a set of instructions that devices need in order to perform the tasks that they were made for.
In other words, firmware is the programming piece responsible for running hardware. Unlike software, firmware is not created to perform specific functions - it's used to execute the main functions of the hardware.
Why Firmware Updates are Important
As firmware executes the main functions of hardware, firmware updates bring some alterations which are necessary to enable the corresponding devices to operate competently as well as fix bugs for better security.
Some of the advantages of updating your firmware are:
A firmware update will upgrade your device with advanced features without needing to replace hardware.

Firmware updates can reduce the need for repairs or bug fixes.

You can prevent your older RTUs from becoming obsolete by gaining additional features and capabilities.
You Need RTUs that Support Firmware Upgrades Over LAN
The process for updating your RTU firmware depends on your monitoring vendor. While keeping your firmware updated is incredibly important, some vendors don't make it easy for you.
With some remotes, firmware isn't even user-upgradeable. You have to ship your RTUs back to the manufacturer for a chip replacement, and - or course - you'll have to pay for such job to be done.
Even if you are able to upgrade firmware yourself, you'll often find yourself traveling from site to site to upgrade RTUs, and rolling trucks for a simple update is a big waste. You have to track upgrading over longer periods of time as you wade through the mental effort of a prolonged upgrade process.
To avoid these issues you need to be able to:
Download firmware upgrades from your vendor's website

Install those updates over LAN from your desk

Script updates for your whole RTU fleet with a single click
The secret to no-cost monitoring upgrades is finding a vendor that is committed to your success. Some vendors even provide their clients with free firmware download for life and scripted LAN upgrade capability, so you'll have all the tools you need to quickly and easily upgrade all of your RTUs with the latest feature set.
Automated Firmware Updating Via LAN for Your Entire RTU Deployment
When you choose an RTU that has a web browser capable of automatically updating your firmware via LAN, you'll eliminate the weeks-long hassle of driving to hundreds of remote sites to load new firmware. It reduces the whole process to a few simple clicks, ensuring that you never wait to load improved firmware.

Being able to download your firmware upgrades from your PC at your office can save you a lot of time and money.
With the automated update started, you are free to turn your attention to other important tasks. Some users with hundreds of deployed RTUs start the process as they leave the office and return the next morning to hundreds of freshly updated devices.
For that you need a vendor that offers you the same kind of commodity associated with firmware updates. You should always be given the opportunity to do a complete system upgrade, without any additional spending or windshield time.
Downloading MIB Files For Your Equipment
Apart from making sure that you have upgraded your RTUs with the latest firmware, you also need to make sure that you have the correct Managhement Information Base (MIB) files for all of your equipment.

The MIB, or Management Information Base, is an ASCII text file that describes SNMP network elements as a list of data objects. Think of it as a dictionary of the SNMP language - every object referred to in an SNMP message must be listed in the MIB.
What is a MIB File?
MIB files have an elaborate inner structure, but you don't really need to know too much about it in order to use them. The important thing to know about a MIB file is that it's a kind of dictionary or code book that is used to assemble and interpret SNMP messages.
When you buy a device that uses SNMP (for example, a managed switch), you'll tell it to send messages to your central SNMP manager. But there are tens of thousands of different SNMP devices, and your manager doesn't inherently understand each one. That's where MIB comes in.
Each type of device on your network has its own specific MIB file. The MIB file defines the device as a set of managed objects - values that can be read or changed by the SNMP manager.
The MIB file enables the SNMP manager to interpret trap messages from devices. To make sense out of a trap (message) that's sent by a network element, the SNMP manager needs to have access to the MIB that describes the format and content of the possible traps that the element can send.
Why is MIB Important?
Downloading an MIB file is an important task because as far as many SNMP managers and agents are concerned, if a component of a network device isn't described in the MIB, it doesn't exist.
For example, imagine that you have an SNMP RTU with a built-in temperature sensor. You think you'll get temperature alarms from this device - but you never do, no matter how hot it gets.
Why not?
If you read the RTU's MIB file, you'll find out that it only lists discrete points, and not the temperature sensor. Since the sensor isn't described in the MIB, the RTU can't send traps with temperature data.
Some next-generation SNMP managers, such as the T/Mon LNX, are not as dependent on the MIB for collecting information from SNMP agents. Instead, the these kind of managers offer a translated data element where trap information can be accessed simply by referencing its index in the trap message.
The index is easily identified from the process diagnostic logs without needing to worry about collecting and loading some specific MIB file or files.
How to Download a MIB File
To be available for the SNMP manager, the MIB file for each of your equipment types needs to be installed on the SNMP manager, a process that's called "compiling".
The network administrator in charge of the SNMP manager can handle the chore of compiling. All you need to do is ensure that the correct MIB file for each equipment type is collected and provided to the network administrator.
This is somewhat simple, because MIB files are created and supplied by equipment vendors. The MIB file should have been provided on disk with your equipment - if it can't be located, you should contact your equipment vendor for assistance. If you've ever installed a device driver on a PC, you understand this concept.
MIB files are equipment-specific, so it's important to make sure that you have the correct MIB for your equipment type, model, and version number. This information should be documented by your equipment vendor.
Downloading a MIB File for Your Equipment
If you need an SNMP MIB file, you can take a look at our extensive library by vendor - we have files for DPS equipment and for equipment from other vendors as well.
There you'll find a comprehensive list organized by device type to make sure you can find the MIB file for what you need. Once, you find the exact file you need, simply click on the link for the MIB file you want, and the download will start automatically.
Remote Site Troubleshooting for a Better Upgrade Path
Remote monitoring devices - as any other technology - undergo frequent changes, bringing new features and better functionalities.
By merely updating the firmware and making sure you have the exact MIB file you need, your existing devices will have the same capabilities of newer products, giving you the latest functionalities on the same hardware.
If you're a DPS Telecom client, for example, upgrading your RTU firmware is that easy. All you need to do is:
Log into MyDPS.

Click on the "Support" link. There, you'll find the latest firmware and software downloads for all of our RTUs.

Select your RTU and download the latest update.
Also, with our NGEdit (Windows-based NetGuardian provisioning tool), you can update all of your NetGuardian RTUs with new firmware automatically. To use this powerful time-saving feature, simply:
Open NGEdit on your PC.

Specify a new firmware file that you have downloaded from the DPS website.

Select which NetGuardian units to update from the list that appears.
In those three quick steps, you can download the latest updates for your entire fleet of remotes. Next, you'll script an update for your fleet with a single click.

Simply click on the firmware download for your product to download.
Sometimes, however, before being able to update your monitoring devices, you might need do some troubleshooting on the hardware piece as well. This is important to because you want to make sure that you have a fully functional hardware, that can perform all the new tasks the firmware might bring.
Here at DPS, we offer free tech support for our clients, and we've have dealt with all kinds of scenarios. So, we know how this task can be tedious and frustrating. It's difficult to know where to start. Even a simple monitoring problem can have several possible causes.
Our tech support department put together the Remote Site Troubleshooting Guide that will help you cut through the tedium, the frustration, and the uncertainty of troubleshooting.
This guide brings step-by-step instructions that will show you how to isolate and identify common equipment problems, using the ordinary tools that are always in your toolbox. Get your free copy of the Remote Site Troubleshooting Guide today to arm yourself against the most usual problems.


Morgana Siggins
Morgana Siggins is a marketing writer, content creator, and documentation specialist at DPS Telecom. She has created over 200 blog articles and videos sharing her years of experience in the remote monitoring industry.