Get voice alerts "on the fly" to your home phone or cell with this new T/Mon accessory. The Site Dialer takes your T/Mon alarm descriptions and calls you with alarm notifications you can acknowledge right from your phone.
T/Mon Remote Status Panel:


The Remote Status Panel provides a Visible and Audible relay for each of T/Mon's four alarm severity levels: Critical, Major, Minor and Status. If any T/Mon alarm point is activated, the Remote Status Panel latches the Visible and Audible relays for the appropriate alarm severity level, providing local notification of the T/Mon's overall alarm status.
Building Access System: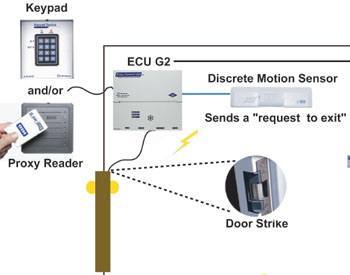 The Building Access System is a comprehensive building management system that integrates into an existing alarm management platform, providing floorplan-level view of your sites. With the system in place, a log of all site access, including the time of day and location that access was granted, is maintained. The BAS is the perfect add-on for our KDA and NetGuardian products.
Building Status Unit III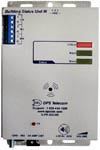 The Building Status Unit III (BSU III) is a local alarm notification device. This an excellent device to use when personnel at the site must be made aware of critical, major, and/or minor alarms. The BSU III provides audible and visual notifcation of alarms through its integrated 3 alarm notification LEDs and an audible speaker signal.
Included Standard Software
T/MonXM base software, T/Access for Windows, T/Link, T/Windows, 90 alarm windows, NAC and TCP/IP stack, TRIP protocol support, DCP(f/x) multiport interrogator, alphanumeric pager support, Web Browser interface, e-mail
Selectable Hardware Options
Slide Rack for 19" or 23" racks
T/Mon LNX Keyboard and Monitor
Protection Switch
RS-232 to FSK Converter
Alt Path Switch
DTMF/Voice Interface
Power Options
Dual -48 VDC
Dual 110 VAC (with wall transformers)
110 VAC (native)
Port Interface Cartridges
RS-232
RS-422/485
202 modem
1200 baud modem
33.6K modem
FSK modem
PSK modem
Selectable Software Options
Click Here For A Complete Summary of T/Mon's Optional Software Modules
XMEdit database editing software
T/Mon GFX graphic display software
T/Mon SQL
240 Windows Software Module
690 Windows Software Module
Alarm Message Forwarding Software Module / AQL
ASCII Interrogator Software Module / Auto DB ASCII
Badger Interrogator Software Module
Building Access Manager Software Module
DCM Interrogator Software Module
DCP1 Interrogator Software Module
DNP3 Interrogator Software Module
T/Mon Hard Drive Mirroring
ASCII Query Language (AQL)
ASCII Gateway
ASCII MUX Interrogators and Responders
TRIP Dial-up
Standard Dial-Up Remotes
FTP Server
Modbus Interrogator
8 Port Teltrac MUX Interrogator
TAP Interrogator
E2A Interrogator/Responder Software Module
FX 8800 Interrogator Software Module
Larse Interrogator Software Module
NEC21SV Interrogator Software Module
Pulsecom Datalok Interrogator Software Module
SNMP Agent Software Module
SNMP Trap Processor Software Module

SNMP Processor Demo


SQL Software Module
TBOS Interrogator/Responder Software Module
TL1 Responder Software Module
TABS Software Module
Selectable Service Options
T/Mon Gold Plan Annual Maintenance Agreement
T/Mon Platinum Plan Annual Maintenance Agreement
Installation and Turnup
Offsite Databasing
Custom Programming
DPS is here to help.
1-800-693-0351
Have a specific question? Ask our team of expert engineers and get a specific answer!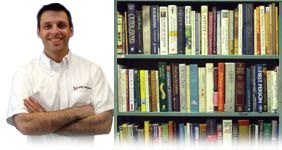 Get a Fast Answer!
Click here for more information.
Having trouble finding the perfect solution?
Get Help
No other network on the planet is exactly like yours. We manufacture hundreds of product variations per year that are customized to our clients' exact spec, all while providing training, tech support, and upgrade availability.
Send us a quick online message about what you're trying to accomplish. We'll give you a call and work with you to design a perfect-fit solution for your network.
| | |
| --- | --- |
| Hours: | Monday - Friday |
| | 7:00 a.m. - 6:00 p.m. PST |
| Tech Support: | (559) 454-1600 / support@dpstele.com |
| Sales: | Domestic: (800) 693-0351 |
| | International: 1+ (559) 454-1600 |