Simplicity and convenience: Ack or tag alarms from a touch-tone phone with the T/Mon DTMF/Voice Interface
The DTMF/Voice Interface for T/Mon NOC lets you acknowledge or silence alarms from the field, using any touch-tone phone. As easy and familiar as a voice-mail system, the DTMF/Voice Interface uses synthesized voice prompts to guide you through a menu of options, and you just select your choice by pressing a phone button.
The DTMF/Voice Interface for T/Mon NOC, combined with T/Mon NOC's built-in support for pager and email notifications, puts easy-to-use, cost-effective, automated tools for 24/7/365 network alarm monitoring within the reach of your company.
If you thought you couldn't afford 24/7 monitoring, T/Mon NOC and the DTMF/Voice Interface gives you an automated 24-hour NOC without the huge costs of keeping a staff and duty after hours and on weekends.
Ack or tag alarms from any touch-tone phone
No-fuss integration with T/Mon NOC (DTMF On-Call Software Module required)
No extra databasing required
Two-year warranty

How the DTMF/Voice Interface Works:
T/Mon NOC notifies field technicians of new alarms by sending a detailed text message to the techs' alphanumeric pager or email-capable cell phone. The pager message contains an eight-digit ID number that uniquely identifies the alarm.
To acknowledge the alarm, the user calls T/Mon NOC over an ordinary landline or cellular touch-tone phone. A synthesized voice prompts the user to enter the alarm's ID number. The user can then follow the voice prompts to acknowledge or tag the alarm - either individually or all the alarms for that site.

The DTMF/Voice Interface is easy to install in any standard telco environment.
Full Specifications
Dimensions:
1.75" H x 8" W x 6" D
(4.5 cm x 20.3 cm x 15.2 cm)
Mounting:
19" or 23" rack
Power Input:
-48 VDC dual feed (-40 to -70 VDC)
Current Draw:

Max: 39mA
Nominal: 33mA

Fuse:
0.5 Amp GMT
Interfaces:

1 RS-232 port to T/Mon NOC
1 POTS dial-up modem port

Visual Interface:
6 LEDs
Operating Temperature:
32° to 140° F (0°-60° C)
Operating Humidity:
0%-95% noncondensing
DPS is here to help.
1-800-693-0351
Have a specific question? Ask our team of expert engineers and get a specific answer!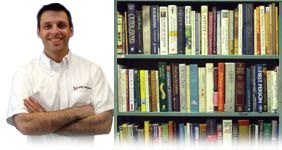 Get a Fast Answer!
Click here for more information.
Having trouble finding the perfect solution?
Get Help
No other network on the planet is exactly like yours. We manufacture hundreds of product variations per year that are customized to our clients' exact spec, all while providing training, tech support, and upgrade availability.
Send us a quick online message about what you're trying to accomplish. We'll give you a call and work with you to design a perfect-fit solution for your network.
| | |
| --- | --- |
| Hours: | Monday - Friday |
| | 7:00 a.m. - 6:00 p.m. PST |
| Tech Support: | (559) 454-1600 / support@dpstele.com |
| Sales: | Domestic: (800) 693-0351 |
| | International: 1+ (559) 454-1600 |