IMPORTS
DisplayString
FROM RFC1213-MIB
OBJECT-TYPE
FROM RFC-1212
enterprises
FROM RFC1155-SMI;
dpsInc OBJECT IDENTIFIER ::= {enterprises 2682}
dpsAlarmControl OBJECT IDENTIFIER ::= {dpsInc 1}
tmonXM OBJECT IDENTIFIER ::= {dpsAlarmControl 1}
tmonIdent OBJECT IDENTIFIER ::= {tmonXM 1}
tmonIdentManufacturer OBJECT-TYPE
SYNTAX DisplayString
ACCESS read-only
STATUS mandatory
DESCRIPTION "The TMON/XM Unit manufacturer.""
::= {tmonIdent 1}
tmonIdentModel OBJECT-TYPE
SYNTAX DisplayString
ACCESS read-only
STATUS mandatory
DESCRIPTION "The TMON/XM model designation.""

DPS Telecom SNMP MIB ASCII File



Converting SNMP to DNP3 at a Major Power Utility
One of the big reasons that you might be working with SNMP is that you need to convert it to another protocol. SNMP might not be the standard in your network, but you'll definitely have some devices that use it.
We recently visited a major power utility on the East Coast of the United States. In an office inside of a substation, we've met with Tyler. He explained to us that DNP3 is the standard protocol in use at the top level of their monitoring system. Still, he has so many SNMP devices that it's impractical to ignore them. He needs to have some way to process SNMP and convert it to DNP3.
In this network, it's necessary to have devices that can either output DNP3 directly or translate SNMP into DNP3. With its multiprotocol support, this is a natural role for T/Mon.
T/Mon can collect alarms from SNMP devices and build an internal alarm. With this internal alarm, you can trigger just about any kind of output that you want. You can view it on a list screen. You can view it on a map screen. You can automatically generate an email message to the correct team member.
You can also choose to output an internal team alarm in another protocol. In this case, you'd be taking the alarm that was generated from an incoming SNMP trap and turn it into a DNP3 message.
This is just one specific example. What you must understand is that you can achieve a single, unified remote monitoring system as long as you take care to install mediation solutions between the various incompatible parts.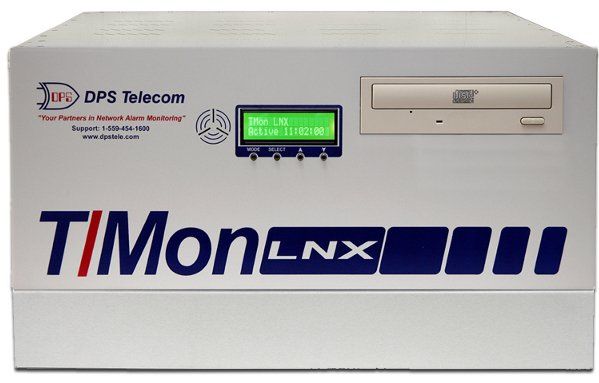 T/Mon supports over 25 protocols including ASCII, DCP, DCPF, DCPX, DNP3, E2A, SNMP, TABS, TBOS, and TL1.
Next Steps
The SNMP is one of the most widely accepted protocols to monitor and control network devices. That's why mastering this protocol is so important. If you already don't work with it, you probably might in the future. But, especially if you are starting a brand new SNMP project, it's important to arm yourself with important information to make informed decisions.
That's a reality for many of our clients - they are starting to work with SNMP but they don't know yet how it all works. So, to help them (and you as well), we've put together the How To Read And Understand The SNMP MIB File white paper. We've been in the business for more than 30 years and we have extensive knowledge about SNMP and the industry, and you can find all that in this white paper.
Download your free PDF copy of the How To Read And Understand The SNMP MIB File white paper and learn how to efficiently work with SNMP.
DPS is here to help.
1-800-693-0351
Have a specific question? Ask our team of expert engineers and get a specific answer!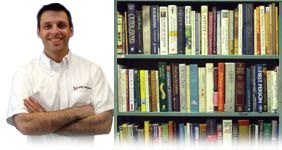 Get a Fast Answer!
Click here for more information.
Get the SNMP Fast Track GuideBook
Download our free SNMP White Paper. Featuring SNMP Expert Marshall DenHartog.
This guidebook has been created to give you the information you need to successfully implement SNMP-based alarm monitoring in your network.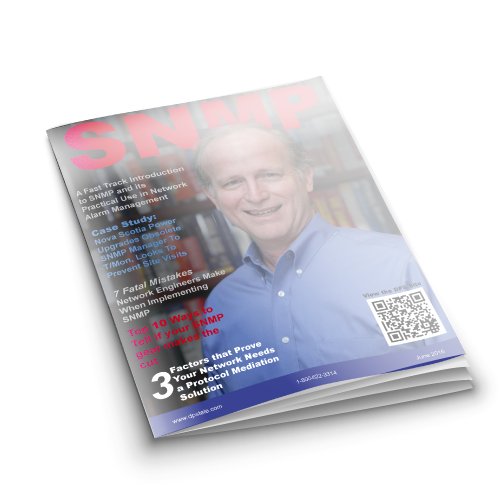 Download White Paper
Click here for more information.
Having trouble finding the perfect solution?
Get Help
No other network on the planet is exactly like yours. We manufacture hundreds of product variations per year that are customized to our clients' exact spec, all while providing training, tech support, and upgrade availability.
Send us a quick online message about what you're trying to accomplish. We'll give you a call and work with you to design a perfect-fit solution for your network.
| | |
| --- | --- |
| Hours: | Monday - Friday |
| | 7:00 a.m. - 6:00 p.m. PST |
| Tech Support: | (559) 454-1600 / support@dpstele.com |
| Sales: | Domestic: (800) 693-0351 |
| | International: 1+ (559) 454-1600 |