Morgana Siggins
Monitoring Specialist
Are you looking for a competent SNMP manager for your system? Are you not sure what you should be looking for yet?


You've probably studied many options in terms of SNMP alarm masters - varying in price and features - and it's easy to get confused between going with a freeware, software, or an appliance. But, before you commit to an SNMP monitoring system, you need to make sure it supports essential telemetry functions.
You need a list that can tell you want you need, and more importantly what each option can and can't give you.

Freeware Will Cost You More in the End
If you're in need of software to monitor SNMP equipment at all of your sites, your first instinct is likely to search for free site monitoring software. Freeware may seem like a no-brainer way to save money, but - heads-up - it'll end up costing you more in the end.
Deploying freeware is an unfortunately common practice. And that's because the dangers of free site monitoring software aren't very well known.
I'm sure you have expensive and mission-critical gear located at your sites. Your SNMP network and your entire operation hinges on the successful operation of these critical pieces of equipment. You simply can't afford to monitor your gear with a freeware you downloaded somewhere on the internet, that's likely running on unstable, consumer-grade hardware.
Remember: you get exactly what you pay for. In this particular case, when you choose to use freeware, you're most likely getting a system that is missing critical details, lacks key features, has a complicated interface, and no proven reliability.
Here's what you can expect when using free site monitoring software:
Unintelligible alarm descriptions

Freeware will lack the key details that lead to results when things go wrong. You'll likely receive vague alerts that contain no meaningful detail and leave you scrambling to try and figure it out what the problem is where it's happening.

When it comes to responding to network emergencies, you don't have time to look up what "Alarm 213 set" means - you need the location, timestamp, severity, and individual details of the alarm. These alarm descriptions are the difference between preventing service outages and having to deal with all of the expensive repairs, the lost revenue, and the angry customers wondering why they lost service.

The right SNMP manager will send you meaningful alerts with details like: alarm severity, description, location, date, and time. This degree of detail allows you to quickly respond to network emergencies.
No event logs

Free software rarely is designed to handle multiple users. When you have multiple team members accessing software that wasn't designed for multiuser support, things can go wrong very quickly.

Before you know it, you'll have problems across your network and no log of the work that's been done. This leads to waste time, money, and productivity. Or, is someone "drops the ball," how will you know it? With the right site monitoring system you'll know, but with free and limited software you'll have no idea.

No correlations of "clear" events to matching "Alarms"

When it comes to monitoring remote sites, especially a large number of sites, you'll receive an alarm that will clear itself soon after. A freeware won't do anything to sort or filter these alerts. These free solutions lack the intelligence to only present you with the critical, threatening, and important alarms.

The right monitoring software will help you filter these nuisance alarms and provide you with meaningful alerts - so you won't get bogged down by giant amounts of data being thrown at you from your freeware.

No graphical user interface (GUI)

There's a huge difference between monitoring your sites using text-based lists and an intuitive, visual display of alarms. Just imagine how much easier your job will be for you and your team if you can manage your network with an easy-to-use visual display, rather than only text. You can save tons of excessive training and confusion by using a simpler interface for network management.

No industrial-grade durability

You'll have to run free, downloaded monitoring software on your own hardware. Can you afford trusting your network uptime and operation of critical equipment to free software running on an operating system that can be vulnerable to hacker attacks, viruses, and spyware?

Protect your mission-critical operations by using a good software solution that runs on an ultra-stable platform on industrial-grade hardware.
SNMP Manager Software
Now, a legit network management software is a powerful tool in the fight to keep your network up and running, your costs down, and your revenue climbing.
Since your SNMP network is probably spread out across a large service area, and many sites are unmanned, there's no way that you can effectively manage it without a competent technological assistance. That's why network management software is more important than ever.
Customers can and will change to a different service provider if you're unable to provide reliable service at a highly competitive price. They can research alternative options on the internet, and recent laws made the situation even more urgent for you.
Notice the two components of that last sentence: reliable service and competitive pricing. A good Network management software helps you in your quest to achieve both.
First, a good network management software helps you keep your system online and service running 24/7. High uptime is the natural outcome of good visibility of your remote site status. If you know everything that's happening across your network, it's virtually impossible for you to be surprised by a preventable issue. Instead, you'll send a technician to take care of these small issues before they can grow into bigger problems.
In contrast, frequent network downtime and outages are the direct result of having poor visibility. Such poor visibility comes from deploying poor network management software - or from deploying a freeware.
Second, the best network management practices will allow you to provide your reliable service at a good price. Even though you may provide the absolutely most reliable service in your industry, that doesn't mean much if your costs are so high that, when passed on to your customers, no one can afford to buy service from you.
A competent SNMP manager software allows you to reduce your maintenance and operations expenses - savings that can then be passed on to your customers. Without good software to manage your network, you'll make far less efficient use of the people and resources you have available.
What about Alarm Master Hardware?
Although having an efficient software is critical, the remote monitoring best practice is to have a hardware that runs the software. In other words, you should seek for a hardware/software platform.
You need to be careful about any SNMP manager that is simply installed on a consumer-grade PC. What kind of reliability can you expect from your network if the centralized hub of your SNMP monitoring system is subject to routine crashes and other nonsense?
Whatever SNMP manager you choose for monitoring your network, be sure that it runs on its own ultra-stable platform. And here's a tip for you: it's much easier to tell your boss that you invested budget dollars into "this impressive-looking device right here" rather than "this $600 computer and an SNMP manager install CD."
T/Mon XM is a good example of a competent network management software that follows this best practice. It runs on a dedicated T/Mon hardware platform to collect alarms from your equipment using industry-standard protocols, such as SNMP. Also, it's accessible both directly and through a few different remote access interfaces.
T/GFX is perhaps the most powerful aspect of the T/Mon suite. It puts network alarms on a zooamble "drill down" geographic map display. This provides a few key advantages over non-geographic network management software.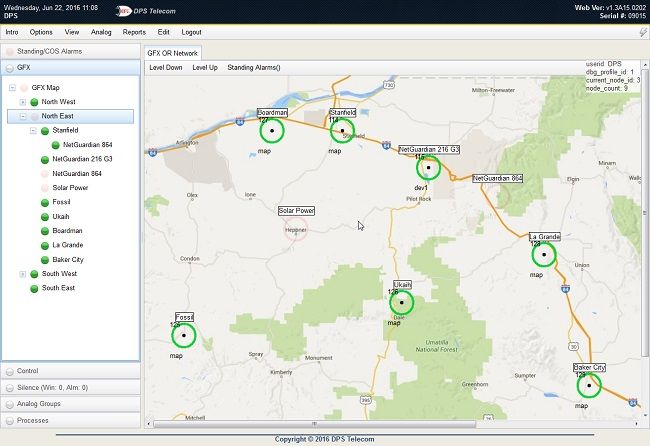 T/GFX allows you to view alarms visually on layered geographic maps. This multiple-layer support enables your staff to drill down from regions, to cities, to sites, to photographs of individual equipment racks. This provides a "war room" view of your alarms right down to the network devices themselves, rapidly accelerating repair operations.
First, a visual and geographical display of your network alarms means that less training is required for your network operators. They can easily see where the alarms are happening, rather than trying to determine a location for each alarm individually by reading (most of the times cryptic) description text.
Second, problems are less likely to grow or be ignored when they are easily seen on the T/GFX network management display. Ignoring a few bullet points on an alarm list is easier to do than to ignore the fact that an entire town is facing flashing red critical alarm icons.
Third, the dual-platform architecture of T/Mon makes it more reliable. T/GFX is a Microsoft Windows(R)-based software. Of course, the reliability of Windows is less than legendary. If T/GFX was the core of T/Mon network management, then this would obviously cause a problem. In the event of a Windows crash, you would be blind to alarms.
That sort of blindness just doesn't happen with T/GFX, because it has a dual-platform architecture. A dedicated T/Mon server runs a highly stable, proprietary platform. T/GFX software extracts data from the central server to a user's Window-based PC. Dozens of T/GFX instances can be run simultaneously on many workstations. In this way, a single Windows crash doesn't impact your T/Mon network management software in any significant way.
T/Mon also includes a Web 2.0 interface. This provides a streamlined alarm interface for times when you might not in front of a PC running T/GFX software. Since the interface is completely web based, you can access it from any PC on the network. You'll simply type T/Mon's IP address into your web browser. Again, multiple users are supported at the same time.
Similar to T/GFX, the Web 2.0 interface offers bottom-line benefits in the form of training reduction and improved problem resolution. The Web 2.0 interface provides an intuitive alarm view in locations where it would not previously have been available (no software installation is required). Also, because the interface is clear and easy-to-use, just about any technician with any qualification level can begin viewing and managing equipment and environmental alarms.

Features like these will make your network reliable, decrease downtime, and improve network services. All of which will keep your customers happy and give you an edge on your competition.
But What Should You Look for in an SNMP master?
In order to make a conscious choice when buying a SNMP master and to get the most out of your investment, it's important to know what a good network manager should be able to do.
First, it's absolutely critical to remember as you evaluate a potential network management software, that it should have a multi-protocol feature. This means that, instead of locking you into their own proprietary network management software and protocol, your master should accept alarms from dozens of open protocols.
This way you won't get stuck buying something that will only work with one vendor's equipment in the future. That's a surefire way of getting trapped with "whatever they feel like charging" prices schemes or, worse, a manufacturer that goes out of business. Far too many network professionals have a horror story that ends with a forklift swap-out if their entire network management system all at once. When you have incompatible gear that is your only way to make a transition. So, don't become one of these people. Look for an open management system.
Another aspect that you should look for on an SNMP master is an appliance with a metal case, which was built in the US. This metal case must be coated with a powder coating for more durability, scratch resistance, rust resistance, and for weather tolerance.
Also, your device should have went through quality assurance checkpoints at every stage of the manufacturing process, as well as it should go through a full battery of functional tests.
Finally, this should almost go without saying, but I've seen many different scenarios. Don't buy into a network management software suite that isn't designed and proven in industrial environments. Ask potential vendors these tough questions:
Has your software been deployed in scenarios like mine? What about my industry? What about companies near my location?

Is the hardware platform that your software runs on industrial-grade? Am I expected to simply install your software on my own PC or server?

Do you have a list of alarm remotes and equipment model numbers that have been proven to work with this management software, or am I expected to "hope" everything will work?

Your potential SNMP manager vendor should always provide you with an
extensive list of client testimonials and references
- and don't forget to contact them.
We Can Help You Get the Most from your SNMP Manager
As you could see, not all SNMP managers provide the same level of functionality. Understanding what the best SNMP network managers can do will help you determine what features you need to get the most from your system.
An intelligent alarm management does more than display network integrity threats - it process alarm data to create complex automated responses when trouble happens.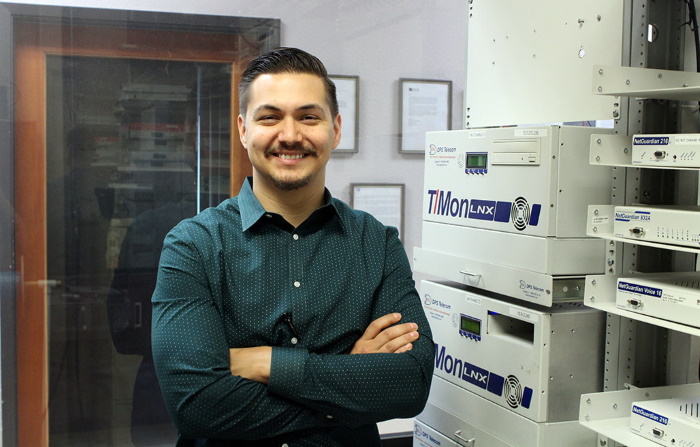 We're a company of engineers - not clueless sales reps. We can help you with your SNMP manager project or any question about remote monitoring you might have.
If that's what you're looking for, don't hesitate to contact us. We're are here to help you. We can not only design the best customized solution for you, but we also offer top-notch tech support and training - all of which will help you achieve the best SNMP management for your unique network.
---
Get a Custom Application Diagram of Your Perfect-Fit Monitoring System
There is no other network on the planet that is exactly like yours. For that reason, you need to build a monitoring system that's the right fit for you.
"Buying more than you need" and "buying less than you need" are real risks. You also have to think about training, tech support, and upgrade availability.
Send me a quick online message about what you're trying to accomplish. I'll work with you to build custom PDF application diagram that a perfect fit for your network.
---
Don't make a bad decision

Your network isn't off-the-shelf.
Your monitoring system shouldn't be, either.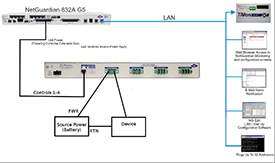 We'll walk you through this with a customized monitoring diagram.
Just tell us what you're trying to accomplish with remote monitoring.
Get Your Custom Diagram Now