If your organization has a network that is responsible for providing services for end-users, you'll agree that problems are a given. Equipment and gear eventually break, weather can be a challenge, and there are even human errors. The point is problems can happen at any time - putting your bottom line at risk.
To know exactly when, where and why issues occur, you need a competent remote monitoring system.
Efficient and reliable devices that can monitor all of your pieces of equipment is the key to ensure your network is achieving the best performance possible and directly contributing to optimize your operations. That's exactly what we keep in mind when designing and building our Remote Terminal Units (RTUs).
Our RTUs have powerful features to allow you to protect your revenue-generating gear. They gather information from your remote equipment and let you know when a problem is happening or about to happen.
There are many reasons why DPS RTUs are one of the best investments you can make. Let's take a look at some of the benefits our RTUs will provide for your network.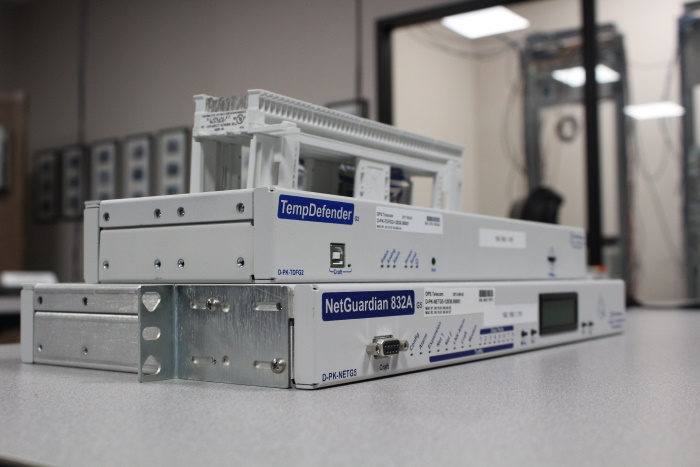 Most likely there is a DPS RTU that can attend all your requirements. But, if not, we can modify our devices to give you a perfect-fit solution.
Network Visibility
Since your operations rely on your network performance, it's critical for you to be able to monitor every aspect of your network. This includes all of the devices that are part of your network and the data that travels through it.
But, emergencies don't happen only during business hours. DPS RTUs are equipped with 24/7 monitoring capability, which means that you'll have the ability to receive alerts 24 hours a day, 7 days a week, no matter where you are. You'll receive your notifications through whatever method you prefer, giving you the power to stay on top of your network - so a preventable issue that can lead to an outage won't happen without you noticing it.
Some of the alert methods include:
Email notifications
Text messages
Pages
Traps to a master station
Also, when you receive an alert, you won't be left having to decipher a message like "Alarm 12 Failure". You'll receive a meaningful level of detail that will help you make informed decisions.
Preventing Downtime
Downtime the number one enemy of productivity and it can be really expensive. And that's one of the main reasons why organizations choose to invest in remote monitoring systems.
By identifying the early signs that might indicate a potential device failure or network problem, our RTUs will help you prevent unexpected outages. This way, you'd be identifying possible issues and preventing downtime from occurring.
Many of our RTUs are equipped with control relays. These simple circuits are able to perform functions upon closing or opening the circuit. This means that, with control relays, you'll be able to remotely control equipment and/or perform some actions, preventing you from making a trip to a remote site - instead, you can turn on a generator or an air conditioning unit from your office.
Control relays allow you to take action and correct situations before an outage happens.
Our RTUs also feature derived controls. So, when an alarm value occurs that can be easily rectified by an automatic control relay. Your RTU will take care of the situation for you in a timely manner.
Examples of RTUs that support the derived control feature are: the NetGuardian 480 (4 control relays) and the NetGuardian 832A G5 (8 control relays).
Maintaining Compliance
Some industries need to maintain compliance with governmental rules and regulations, such as the ones that FCC and FAA have in place. Governmental regulations require companies to have network monitoring tools to properly monitor and control their infrastructure - fines and liabilities can arise from the lack of proper monitoring.
For example, if your company is responsible for some sort of tower that needs to have lights to warn aircraft of its presence, you need to have a reliable monitoring system that will warn you when the lights are not working as expected. In fact, the FCC dictates that tower lights should be monitored and any failure corrected within a matter of minutes.
We have many different RTUs that can work as an efficient tower light monitoring solution. They measure the amperage draw of tower lights and allow you to monitor your tower sites from anywhere.
Also, all of our monitoring devices will send automatic alerts by email or text message (24 hours a day, 7 days a week), this way you'll gain detailed info about your tower light status at all times wherever you are.
Examples of RTUs commonly used for tower light monitoring are: the NetGuardian 216 G3 and the NetGuardian DIN.
Finding and Fixing Issues Proactively
When there is a problem, your RTU will help you find out what's going more quickly. This represents the difference between repairing a situation after the problem started affecting your network and proactively correcting issues before they grow into bigger problems.
A critical part of managing a network that is responsible for your company's service is to make sure you're minimizing maintenance costs and maximizing uptime. Proactive monitoring efficiently kills these two birds with one stone.
Our RTUs provide you with the information you need to make informed decisions in order to coordinate maintenance efforts more easily and go to the remote sites that actually need your attention. Properly coordinating maintenance and responding to potential issues as they happen within your network will you prevent equipment failures, network downtime, and ultimately lower your operational costs.
Take a look at the TempDefender G2, NetGuardian 216F, and at the NetGuardian 432.
Maximizing Your ROI
Our remote monitoring devices are also able to maximize your current ROI. If you save one hour of downtime a year, already means that your investment has paid for itself.
Not to mention, saving time and money with wasted truck rolls, avoiding equipment issues, and an overall better network performance. All of that makes your ROI add up pretty quickly.
Investing in DPS RTUs also means that:
There will be no licensing fees to continue using your monitoring system
There are no required maintenance fees
There are no required manufacturer databasing fees
You won't have to pay extra for features you'll never use
You'll do get a 30-day money-back guarantee
Custom-Made RTUs For Your Network
Just like two companies are not exactly the same, networks are not going to be exactly the same either. This means that most likely a one-size-fits-all monitoring solution will not meet all your requirements 100%.
If you have special or unique needs, it doesn't mean that you'll have to sacrifice monitoring capabilities. Our current RTUs can be modified to attend all your requirements, or we can even create a perfect-fit solution from scratch. This way, you won't be forced to go through a catalog to pick an RTU that won't have all the capabilities you need.
That's exactly why most of our clients treat us as their own personal engineering department.
Choose The Right RTU For Your Network
Selecting the right network monitoring solution for your business can be challenging. No network has the same requirements - in fact, most networks have unique needs that a simple off-the-shelf device can't properly meet.
If that's your case, then choosing a monitoring system is a big decision that can directly affect your company's bottom line. That's why we don't believe in a one-size-fits-all type of solution.
Our team will work hard to analyze your network and its pain points in order to develop a solution that will completely take care of your monitoring needs. You won't have to get more or less than you actually need.
If you have a network that needs monitoring, but you're not sure yet what kind of RTU you need, then your first step is to evaluate your equipment and remote sites. So, to help you with that, our monitoring experts put together the Remote Site Survey.
Download our Remote Site Survey and learn exactly what your monitoring requirements are.


Morgana Siggins
Morgana Siggins is a marketing writer, content creator, and documentation specialist at DPS Telecom. She has created over 200 blog articles and videos sharing her years of experience in the remote monitoring industry.