TempDefender G2
The TempDefender G2 is a compact, simple and reliable RTU that monitors basic environmental conditions (such as temperature, humidity, smoke, etc.) around your valuable equipment.
---
Key Features
Monitor 8 analog channels
4 D-Wire sensor inputs (up to 32 sensors via daisy chaining)
Monitor 8 discrete alarm points
Pings up to 32 network elements
Fast, integrated web browser
Get a Quote
Our products are custom built-to-order with a lead time of only 14 days.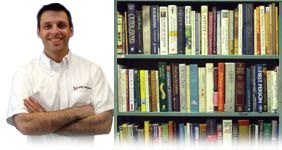 Enjoy bulk discounts on orders with 10 or more items, backed by our 30-day money back guarantee.
Contact Sales
---
The TempDefender G2 is a small RTU designed to keep an eye on all the environmental levels that affect your server rooms, phone closets, data centers, and any other equipment sites.
You can use the 8 discrete alarms on the back panel to monitor dry contacts, such as motion sensors, UPS, smoke detectors, flood sensors, AC and room entry. You'll also have dense analog coverage with support for up to 32 D-Wire sensors and 8 analog channels.
With the built-in web interface, you can log on to your TempDefender RTU from anywhere on the network to edit your threshold settings and view the current status of the room. Do you want to know the current room temperature? Do want to know the last time someone entered the facility? With the TempDefender you can get all this information right from your network PC.
Don't wait until the day your AC unit fails and your facility overheats - start protecting your gear today. This 1RU device is able to alert you of changing conditions 24 hours a day, 7 days a week, either via text messages and email or through your SNMP manager.
The TempDefender G2 is the best cost-effective way to proactively monitor your mission-critical networking equipment.
Form Factor
Height

: 1.72"

Width

: 17.02"

Depth

: 5.13"

Mounting

:

Weight

: 3.5 lbs
Core Features
Analog Alarms: 8
Control Relays: 3
D-Wire: 4-Plug
Discrete Alarms: 8
NIC: 10/100BaseT
Ping Targets: 32
Power Supply: -48Vdc
Rack Ears: Both
Serial Port: RS232
Web Browser Interface
Operating Conditions
Analog Accuracy: +/- 1%
Analog Input Range: -92-+92VDC or 4-20mA
Max Voltage: -60VDC/120VAC
Operating Humidity: 0% -95% non-condensing
Temperature: 32 to 140F (0 to 60C)
Optional Features
Analog Accuracy: +/- 1%
Analog Input Range: -92-+92VDC or 4-20mA
Ground Isolated
Internal Temp Sensor
Max Voltage: -60VDC/120VAC
Operating Humidity: 0% -95% non-condensing
Power Supply: -24Vdc
Rack Ears: 19-inch, 23-inch
RoHS: 5/6
RTC
Serial Port: RS485
No additional software.
---
Explore different capacities