Use These 5 NetGuardian RTUs to Monitor Network Infrastructure
Between rising consumer demands for reliability and the hefty penalties when you violate SLAs, it's becoming increasingly more essential for you to take additional steps to guarantee your uptime.
Improvements in the service you provide to your clients (even small ones), can give you a competitive advantage that puts you ahead - potentially resulting in dramatic gains. Remote monitoring equipment provides this visibility over the status of networking equipment - meaning you get advanced notification of crippling problems BEFORE they cause an outage.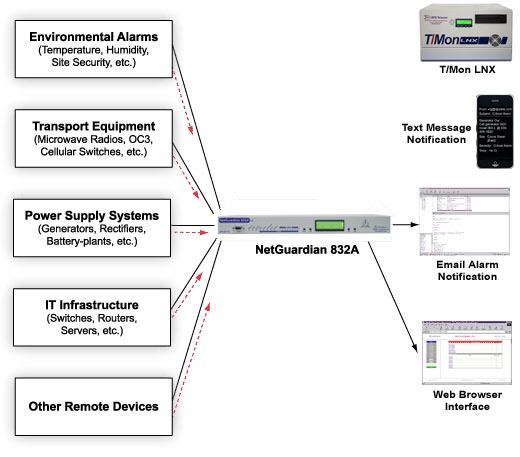 With an RTU at remote sites, you'll gain visibility over third-party equipment, power status, IT infrastructure, and environmental conditions.
5 RTUs You Can Deploy at Remote Sites...
Not every remote monitoring project needs the same equipment, so here are 5 different RTUs for your sites:

At DPS, we receive many urgent quote requests after an earlier "Do Nothing" decision comes back to bite you. You have no reason not to be proactive (and maybe you'll manage to impress your boss).
Call us. Chat with an expert for 10 minutes. We'll email you a detailed quote with a custom application drawing. We'll even include a summary of business benefits you can use to justify your project budget.
Call 1-800-693-0351 now for your quote
(or send us a quick online message instead)