The NetGuardian LT G2 offers a cost-effective way of monitoring smaller sites.
The NetGuardian LT G2 is a compact, LAN-based, and rack-mounted remote telemetry unit (RTU). This device is easy to install and features a light capacity - making it the perfect RTU to deploy at small remote sites. Based on the time-tested NetGuardian design, this telco-grade remote is housed in a durable aluminum chassis and is scaled to be a perfect-fit solution where a large capacity RTU would be more than you need.
Standard features of this small, yet powerful, RTU include:
Find temperature, humidity, and many other
discrete sensors for your DPS RTUs.
3 Ways
Screenshots

The easy-to-use graphical web interface allows you to setup and manage your alarm network. You can setup your alarm initially. You can also conduct routine monitoring via web. This interface is also accessible via smartphone.

With the NetGuardian LT G2's web interface, you can configure notifications to be sent via email, SNMP, voice dial-outs, or to a master station.
DPS is here to help.
1-800-693-0351
Have a specific question? Ask our team of expert engineers and get a specific answer!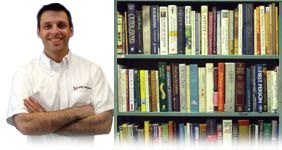 Get a Fast Answer!
Click here for more information.
Having trouble finding the perfect solution?
Get Help
No other network on the planet is exactly like yours. We manufacture hundreds of product variations per year that are customized to our clients' exact spec, all while providing training, tech support, and upgrade availability.
Send us a quick online message about what you're trying to accomplish. We'll give you a call and work with you to design a perfect-fit solution for your network.
| | |
| --- | --- |
| Hours: | Monday - Friday |
| | 7:00 a.m. - 6:00 p.m. PST |
| Tech Support: | (559) 454-1600 / support@dpstele.com |
| Sales: | Domestic: (800) 693-0351 |
| | International: 1+ (559) 454-1600 |