NetGuardian 420
The NetGuardian 420 is our full-featured, medium-capacity RTU. It monitors 20 discrete alarms, up to 6 analogs, up to 32 network elements, and 4 relays.
---
Key Features
Monitors up to 8 analogs
Controls up to 4 relays
Medium-capacity RTU with 20 discrete alarm points
Pings up to 32 network elements
Manage your network with a built-in web interface
Get a Quote
Our products are custom built-to-order with a lead time of only 14 days.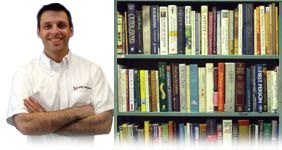 Enjoy bulk discounts on orders with 10 or more items, backed by our 30-day money back guarantee.
Contact Sales
---
Do you need an RTU to keep an eye on your remote network? Do you need more than just a few alarm points but a high-capacity device is overkill?
If you have sites that are not exactly small, but you'll never be able to use all the capacity of a large RTU, you need an "in-between" device. Of course, no matter its capacity, your device should still provide you with advanced features and capabilities, such as a built-in terminal server.
This is exactly the type of scenario that the NetGuardian 420 was designed for.
This "just right" SNMP RTU has 20 discrete inputs to gather all alarms from multiple equipment and up to 6 analog inputs for monitoring sensors, battery levels, generator fuel levels, and any other important value.
Also, it comes with a built-in terminal server for remotely accessing your serial gear. This is an important feature that helps you avoid costly telecom truck rolls.
The NetGuardian 420 is our first medium RTU designed to have less capacity than the NetGuardian 832A G5 and more capacity (25% more) than the NetGuardian 216. The 420 is an advanced RTU that is as intuitive and advanced as the 832A G5. This means that the NetGuardian 420 is SNMPv3-capable, has RADIUS authentication feature, and a 4-port terminal server.
Are you hesitant to invest in the 420 RTU because you think you may need more capacity in the future? Don't worry. As your network grows, you can gain flexibility by using a NetGuardian DX Expansion to add on to your discrete alarm capacity. You can add up to 3 expansion units, as you need them, and reach a total of 164 discrete points.
Form Factor
Height

: 1.75"

Width

: 17"

Depth

: 7.5"

Mounting

:

Weight

: 3.5 lbs
Core Features
19-Inch Rack Ears
23-Inch Rack Ears
Analog Alarms: 6
Control Relays: 4
Discrete Alarms: 20
Ground Isolated
LCD Display
Ping Alarms: 32
Power Supply: -48Vdc
Rack Ears: Both
RoHS: 5/6
RTC
Temp. Probe
Web Browser Interface
Operating Conditions
Max. Current: 1 Amp, AC/DC
Max. Voltage: 60VDC / 120VAC
Operating Humidity: 0% -95% non-condensing
Temperature: 32 to 140F (0 to 60C)
Optional Features
12V Sensor Power Supply
D-Wire: 1-Plug
Industrial Temp.
NIC: 10/100BaseT
Power Input: Dual
Power Supply: +24Vdc, -24/48Vdc (wide range), -24Vdc
Serial Port: RS232, RS485
Temp/Battery Monitoring
No additional software.
---
Explore different capacities