T/Mon NOC Tip: Synchronizing Primary and Secondary Databases in Dual Redundant Master Systems
How often do you take your network alarm monitoring offline? Almost never, and then only if you need to change the database, right? You need your monitoring up 24-7 to ensure your network stays up with 99.999% reliability.
With a dual redundant T/Mon NOC system and the TMonNet software module, you don't even have to take your T/Mon NOC offline for databasing. You can change your alarm database without interrupting your monitoring.
How to move a database from your offline T/Mon NOC to your online system ...
---
Are you still running an older version of T/MonXM? The new T/MonXM 4.2 includes over 50 separate improvements, including new capabilities and time-saving user features. Software upgrades are free to T/Mon Gold Plan subscribers, just one of the many benefits of the T/Mon Gold Plan.
---
How To Password Protect NetGuardian Proxy Ports

Protect Your NetGuardian Proxy Ports
If you want to reduce your windshield time, the NetGuardian 832A's built-in terminal server is a great tool, giving you convenient LAN - or dial-up - access to PBXs, switchers, routers, or other serial equipment.
Easy access to your revenue-generating equipment is great, but how do you restrict that access to authorized personnel? You can protect your equipment with the NetGuardian's security password - for users without the right password, the ports to your equipment don't even exist.
Send this eMagazine to a friend!

Was this message forwarded to you?

If you received this email from a friend and would like to our mailing list, submit your email address below.

Change your eMagazine Preferences

You are currently subscribed to QuickTips eMagazine, Use these links to:
DPS is here to help.
1-800-693-0351
Have a specific question? Ask our team of expert engineers and get a specific answer!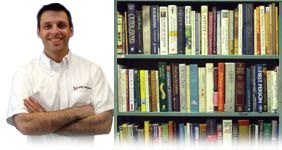 Get a Fast Answer!
Click here for more information.
Having trouble finding the perfect solution?
Get Help
No other network on the planet is exactly like yours. We manufacture hundreds of product variations per year that are customized to our clients' exact spec, all while providing training, tech support, and upgrade availability.
Send us a quick online message about what you're trying to accomplish. We'll give you a call and work with you to design a perfect-fit solution for your network.
| | |
| --- | --- |
| Hours: | Monday - Friday |
| | 7:00 a.m. - 6:00 p.m. PST |
| Tech Support: | (559) 454-1600 / support@dpstele.com |
| Sales: | Domestic: (800) 693-0351 |
| | International: 1+ (559) 454-1600 |