The NetGuardian 216 is available in rack-mount and wall-mount versions for space-saving light capacity alarm monitoring

Light-duty RTU for SNMP, TL1, T/Mon NOC and T/Mon LT. Supports 16 discrete alarm inputs, 2 analog alarm inputs, 2 control relays, 1 terminal server port.

The NetGuardian 480 is a cost-effective, high-density alarm collector for SNMP or TL1.
Heavy-duty RTU for SNMP, TL1, T/Mon NOC and T/Mon LT. Supports 80 discrete alarm inputs and 2 control relays.

NetGuardian Q8
NetGuardian Q8
NetGuardian variant providing integrated alarm SNMP alarm monitoring for Motorola™ Quantar™ radios.

NetMediator T2S
The NetMediator T2S protocol mediator converts TBOS alarms to SNMP traps. The NetMediator is also a high-capacity SNMP RTU, with support for 32 discrete alarm inputs, 8 analog inputs and 8 control relays.

Critical Alarm Enunciator
Critical Alarm Enunciator
Wall-mount first-alert system monitors voltage alarms on VRLA and flooded system battery plants.
Building Status Unit II
Wall-mount first-alert system provides visual and audible alarm notification.
Central Station Master
Interface adapter connects Ademco™ FSK autodialers to LAN.
---
Put DPS Telecom's Perfect Fit Solutions to Work for You
No matter what your monitoring requirements are, DPS Telecom has a perfect fit solution for you. Whether you need small, versatile RTUs like the NetGuardian 216 ... large, full-function RTUs like the NetGuardian 832A ... or the complete T/Mon Remote Alarm Monitoring System master station, DPS solutions are 100% guaranteed to work for you - or your money back.
Get more info on DPS Telecom products
DPS is here to help.
1-800-693-0351
Have a specific question? Ask our team of expert engineers and get a specific answer!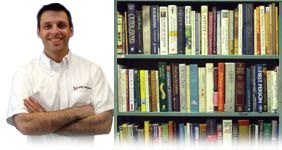 Get a Fast Answer!
Click here for more information.
Having trouble finding the perfect solution?
Get Help
No other network on the planet is exactly like yours. We manufacture hundreds of product variations per year that are customized to our clients' exact spec, all while providing training, tech support, and upgrade availability.
Send us a quick online message about what you're trying to accomplish. We'll give you a call and work with you to design a perfect-fit solution for your network.
| | |
| --- | --- |
| Hours: | Monday - Friday |
| | 7:00 a.m. - 6:00 p.m. PST |
| Tech Support: | (559) 454-1600 / support@dpstele.com |
| Sales: | Domestic: (800) 693-0351 |
| | International: 1+ (559) 454-1600 |