6. Monitor and control environmental factors at your remote sites
Critical remote site equipment can be brought down by environmental factors like high temperature, humidity, flooding, fire, and so on. To monitor these effectively, your monitoring equipment must support full four-threshold analog alarms. You also need to be able to control on-site protective equipment like HVAC and fire suppressors from your NOC. And make sure that you have monitored backup power for your environmental control equipment. This equipment is usually AC powered, and it is often overlooked in power backup plans that only provide for DC power.
7. Create a systematic sparing plan, and have spare parts for all critical equipment
An adequate supply of spare parts for mission-critical equipment is essential. You can't let your parts suppliers control your network's reliability. Establish procedures for maintaining your spare parts supply so that it's always fully stocked. And be sure to include spare parts for your network monitoring equipment in your sparing plan - as your defense against network threats, your monitoring system is also mission-critical equipment.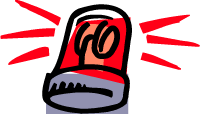 8. Include remote site security in your network reliability management plan
Your unstaffed remote sites are vulnerable to all kinds of mischief - vandalism, malicious or incompetent acts by outside technicians, vindictive acts by disgruntled former employees. And in the post-9/11 world, you can't rule out the possibility of a terrorist attack on critical telecommunications infrastructure. Make sure that your network reliability management includes: secure facility access control; gate and door monitoring; and visual surveillance of remote sites.