Want to exchange your RS-232 port
for an FSK modem port? T/Mon
NOC's Port Interface Cartridges (PICs)
let you switch port configurations
on the fly.
3. Change Port Configurations on the Fly with New Port Interface Cartridges
T/Mon NOC ships with 24 interface ports standard - and you can easily change your port configuration without opening the case or changing PCI cards.
The T/Mon NOC supports a new port architecture called Port Interface Cartridges. Each serial port is actually an individual, modular PIC. PICs can be removed, replaced, or added - without tools.
That means it's easier than ever to monitor new devices and new sites on your network. If you need to use a new type of data transport, you can easily add the appropriate Port Interface Cartridge.
Let's say you need to monitor a site that only supports FSK modem transport, and your T/Mon NOC is equipped with only RS-232 ports. In less than five minutes you can remove an RS-232 PIC and replace it with an FSK PIC.
Port Interface Cartridges are available for RS-232, RS-422/485, 202 modem, 212 modem, FSK modem, and PSK modem.
Depending on the ordering option you select, your T/Mon NOC will ship with one, two, or three PCI serial cards, each supporting eight Port Interface Cartridges. Your T/Mon NOC can support 8, 16, or 24 interface ports, making it easy to connect as many serial devices as you need and integrating more of your network monitoring to a common T/Mon NOC platform.
4. T/Mon Hard Drive Mirroring
You can equip your T/Mon NOC with optional T/Mon Hard Drive Mirroring, which protects your network monitoring from hard drive failures. If your primary hard drive ever fails, your T/Mon system can be quickly restored from the secondary mirrored drive with minimum downtime and data loss.
Software control for hard drive mirroring is fully integrated into your T/MonXM software, so you can monitor your hard drive status and receive alerts of hard drive failures through T/Mon internal alarms.
5. Use T/Windows Access over Serial, Dial-Up and LAN Connections
The T/Windows software interface for the T/Mon NOC now supports serial, dial-up, and LAN connections. T/Windows supports every version of Windows from Windows 95 to Windows XP.
You can run the same access software on every workstation on your network, via any connection, to access your T/Mon NOC.
With T/Windows, you work in a familiar GUI environment, giving you true point-and-click access to view and acknowledge alarms, control remote site equipment, and perform other network alarm monitoring tasks.
T/Windows simplifies training, helps you standardize monitoring procedures, and makes network monitoring easy and efficient.

Connect any standard monitor
and keyboard directly to your
T/Mon NOC.
6. Plug Any Monitor and Keyboard in Your T/Mon NOC for Direct Access
You don't need a PC to connect to T/Mon NOC. You can plug any standard monitor and keyboard directly into the unit.
Without a PC, without a connection, without software, you'll have direct control of your T/Mon NOC.
For added convenience, order your T/Mon NOC with an included flat-panel monitor, keyboard, and equipment rack mounting panel.
7. Check Network and System Status in One Glance
The T/Mon NOC's integrated scrolling LCD display provides immediate local visibility of the essential system information: COS and standing alarms, elapsed time since the last system reboot, elapsed time in Monitor Mode, system IP address and serial number.
Read More Newsletter Articles ...
---
If you want to know more about T/Mon NOC and the T/Mon Remote Alarm Monitoring System sign up now for a free, no-pressure, live Web demo. There's no obligation to buy - just useful information on how you can improve your network alarm monitoring.

Register here for a free Web demo of T/Mon NOC
or call 1-800-693-0351 for details
DPS is here to help.
1-800-693-0351
Have a specific question? Ask our team of expert engineers and get a specific answer!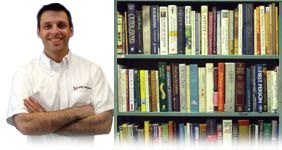 Get a Fast Answer!
Click here for more information.
Having trouble finding the perfect solution?
Get Help
No other network on the planet is exactly like yours. We manufacture hundreds of product variations per year that are customized to our clients' exact spec, all while providing training, tech support, and upgrade availability.
Send us a quick online message about what you're trying to accomplish. We'll give you a call and work with you to design a perfect-fit solution for your network.
| | |
| --- | --- |
| Hours: | Monday - Friday |
| | 7:00 a.m. - 6:00 p.m. PST |
| Tech Support: | (559) 454-1600 / support@dpstele.com |
| Sales: | Domestic: (800) 693-0351 |
| | International: 1+ (559) 454-1600 |