Top Level Master: The T/Mon BAS controls all of your doors on one uniform platform. You can monitor and control doors from anywhere - your office, your desktop or laptop PC, a Web browser, your e-mail, or your cell phone.

As shown above, T/Mon BAS manages multiple local door controllers (usually via LAN). Each of these local controllers can handle multiple doors (for sites that have more than one entrance). The database of user permissions is created within T/Mon BAS, then automatically distributed down to each local controller. When a user waves a proximity card or enters a keycode, the local controller grants or denies access based on that users unique permissions, which may be restricted to certain dates and times.

For more detail about this building access application, visit the Building Access System product page. A different T/Mon hardware model may be shown on that page, but the T/Mon BAS is virtually identical in a building access application. Other T/Mon models simply have additional capabilities beyond access control.
Ordering Options
DPS Telecom makes a number of devices that fit the role of the local controller. Whether you're looking for a high-capacity door controller, an RTU with building-access functionality, or a single entry control unit, DPS makes a local control device to fit your building access needs.
Device
Doors
Supported
Discretes
Analogs
Controls
Serial Ports
Protocols
Transport

Building Access 32
32
0
0
0
0
*Bldg.
Access
LAN,
Serial

NetGuardian
832A G5
8-16
32-176
8-32
8-32
8
T/Mon,
SNMP
(v1, v2c,
and v3)
LAN,
Wireless,
Dial,
Serial
202

NetGuardian
864A
8-16
64-256
8-32
8-32
8
T/Mon,
SNMP
(v1, v2c,
and v3)
LAN,
Wireless,
Dial,
Serial
202

NetGuardian
420
8
20
Up to 6
4
4
T/Mon,
SNMP
(v1, v2c,
and v3)
LAN,
Dial,
Serial
202

NetGuardian
216F
8
16
8
2
1
T/Mon,
SNMP
(v1, v2c,
and v3),
TAP
LAN,
Serial

ECU LAN
1
0
0
0
0
*Bldg
Access
LAN,
Serial
RTU FAQ
Ordering Options and Part Numbers:

Entry Control Unit:

D-PK-ECUG2
The Entry Control Unit (ECU) interfaces between the local controller (the NetGuardian or building access control device) and the keypad or proxy reader at your door. The ECU supports keypads, proxy readers, dual-proxy readers for time-clocking purposes, magnetic locks, and door strikes.

Keypad:

D-PK-KEYPD

Proxy Card Reader:

D-PK-PROXI

New!

Electromagnetic Door Locks:

D-PK-EMLCK

The 1RU T/Mon BAS fits into any 19" or 23" rack, in any telco or server room environment, freeing more space for revenue-generating equipment.
Full Specifications
Standard Input Protocols:
DCP, DCPf, DCPx
Standard Output Protocols:
DCP, DCPf, DCPx
Capacity :
1300 users, 64 door-control devices (each capable of controlling many doors)
Dimensions:
1.75" H (1RU) x 17" W x 12 "D
(4.45 cm x 43.18 cm x 30.48 cm)
Weight
10 lbs (4.54 Kg)
Mounting:
19" or 23" rack
Power Input:
Dual -48 VDC
Dual -24 VDC (optional)
Current Draw
500 mA
Fuse:
Two 2 Amp GMT
Serial Ports:
4 RJ45 Connectors
Serial Port Interface:
RS-232 / 33.6 Modems vary on configuration
LAN Interface:
10/100 BaseT
Processor:
400 MHz
Visual Display:
Front panel LCD
Unit Controls:
4 LCD menu control buttons
Hardware Warranty:
2 years
Operating Temperature:
41-90 degrees F (5 to 35 degrees C)
Operating Humidity:
0%-95% noncondensing
DPS is here to help.
1-800-693-0351
Have a specific question? Ask our team of expert engineers and get a specific answer!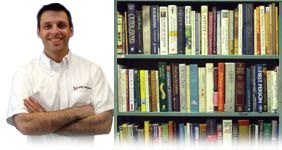 Get a Fast Answer!
Click here for more information.
Having trouble finding the perfect solution?
Get Help
No other network on the planet is exactly like yours. We manufacture hundreds of product variations per year that are customized to our clients' exact spec, all while providing training, tech support, and upgrade availability.
Send us a quick online message about what you're trying to accomplish. We'll give you a call and work with you to design a perfect-fit solution for your network.
| | |
| --- | --- |
| Hours: | Monday - Friday |
| | 7:00 a.m. - 6:00 p.m. PST |
| Tech Support: | (559) 454-1600 / support@dpstele.com |
| Sales: | Domestic: (800) 693-0351 |
| | International: 1+ (559) 454-1600 |