The TempDefender G2 can monitor your vaccine storage units, as well as smoke detectors, humidity sensors, floor water sensors, temperature sensors,door sensors, interior motion sensors, and more.
---
With the SMS and email notification options on the TempDefender G2, you will know right away when something has changed in your refrigeration system. You will be notified immediately in the case of a power failure. With the automated reporting features accessible within the TempDefender's intuitive built-in web interface, it's easy to log temperature at regular set times, as well as run reports of your daily, weekly, or monthly temperature trends.
Don't wait until the day you have to trash expensive vaccines. This small, 1RU device alerts you of changing conditions 24 hours a day, 7 days a week, either to your cell or SNMP manager. The TempDefender G2 is the cost-effective way to stay proactive in your monitoring.
TempDefender G2 - Versatile and reliable monitoring

Back panel of the TempDefender G2.
Key advantages of the TempDefender G2:
Receive 24/7 email notifications when environmentals cross your custom thresholds
Plug 'n' Play design - Start monitoring in minutes.
8 discrete alarm points
SNMP v1, v2c, and v3
8 analog channels
32 D-Wire sensors
32 ping targets
Telco-grade casing for enhanced durability
Built-in web interface to monitor from any PC on the network
Log sensor data with graphing for trend analysis
With both the TempDefender and sensors, you can have complete, 24/7 visibility of your vaccine storage units. You can't afford to leave your extremely sensitive vaccines unmonitored and vulnerable. Keep regulators, your boss, your customers, and your technicians happy and your equipment functioning properly by investing in a reliable monitoring solution for your vaccine storage - Give the DPS experts a call to today.
---
---
---
Video: TempDefender G2 Hardware
At DPS, we receive many urgent quote requests after an earlier "Do Nothing" decision comes back to bite you. You have no reason not to be proactive (and maybe you'll manage to impress your boss).
Call us. Chat with an expert for 10 minutes. We'll email you a detailed quote with a custom application drawing. We'll even include a summary of business benefits you can use to justify your project budget.
Call 1-800-693-0351 now for your quote
(or send us a quick online message instead)
DPS is here to help.
1-800-693-0351
Have a specific question? Ask our team of expert engineers and get a specific answer!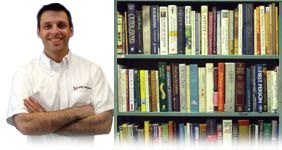 Get a Fast Answer!
Click here for more information.
Having trouble finding the perfect solution?
Get Help
No other network on the planet is exactly like yours. We manufacture hundreds of product variations per year that are customized to our clients' exact spec, all while providing training, tech support, and upgrade availability.
Send us a quick online message about what you're trying to accomplish. We'll give you a call and work with you to design a perfect-fit solution for your network.
| | |
| --- | --- |
| Hours: | Monday - Friday |
| | 7:00 a.m. - 6:00 p.m. PST |
| Tech Support: | (559) 454-1600 / support@dpstele.com |
| Sales: | Domestic: (800) 693-0351 |
| | International: 1+ (559) 454-1600 |