The Critical Alarm Enunciator (CAE) provides local alert of alarms.

The (CAE) is a local alarm alert device that monitors three battery plant voltage alarms and three discrete alarms. The CAE receives alarm input from monitored devices, and provides audiovisual alert to local staff. It then relays alarms to your alarm collection gear, all for a low price.

The CAE provides local alert of alarms through 6 LEDs and an audible speaker signal. The speaker can be silenced by pressing the ACK (acknowledge) button on the front panel.

You can us the config. DIP switches to reverse the input polarity of the discrete alarms and set the voltage thresholds of the low voltage alarm.

The CAE receives alarm input from monitored devices, provides audio/visual notification to local personnel, and then relays alarms to your existing alarm collection equipment. When the CAE receives an alarm input, the LED corresponding to the activated alarm point will FLASH RED and the speaker will sound. To acknowledge the alarm and silence the speaker, press the ACO button. The alarm LED will turn SOLID RED to indicate that the alarm has been acknowledged. You may adjust the volume of the alarm with the Volume Control wheel located at the bottom of the CAE. The input polarity of the discrete alarms can be reversed using the configuration DIP switches on the top panel.
What Can the CAE Do?:
Compact local notification, compatible with your existing monitoring equipment
Monitor VRLA and flooded system battery classes at their proper thresholds
Displays live voltage readings in integrated digital display voltage meter
Built-in voltage alarm self-test
Reversible discrete alarms
Easy DIP switch configuration
Two-year warranty
Adjustable audible alarm notification
Models for +24 or neg. 48 volt battery plants
Easy install and alarm termination
30-DAY NO-RISK MONEY-BACK GUARANTEE
DPS is here to help.
1-800-693-0351
Have a specific question? Ask our team of expert engineers and get a specific answer!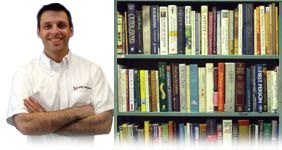 Get a Fast Answer!
Click here for more information.
Having trouble finding the perfect solution?
Get Help
No other network on the planet is exactly like yours. We manufacture hundreds of product variations per year that are customized to our clients' exact spec, all while providing training, tech support, and upgrade availability.
Send us a quick online message about what you're trying to accomplish. We'll give you a call and work with you to design a perfect-fit solution for your network.
| | |
| --- | --- |
| Hours: | Monday - Friday |
| | 7:00 a.m. - 6:00 p.m. PST |
| Tech Support: | (559) 454-1600 / support@dpstele.com |
| Sales: | Domestic: (800) 693-0351 |
| | International: 1+ (559) 454-1600 |