The Critical Alarm Enunciator provides local audible and visible notification of three battery level alarms and three discrete alarms, and then relays alarms to your existing monitoring equipment.

At remote sites, nothing is more critical than maintaining a constant power supply to your revenue-generating equipment. When the power goes, everything goes with it, so monitoring your battery plant voltage levels is the most important telemetry job you can do.

The new Critical Alarm Enunciator (CAE) is the right tool for monitoring mission-critical battery levels. The CAE monitors three battery plant voltage threshold alarms and three discrete alarm, provides audiovisual notification to local personnel, and then relays alarms to your NOC via your existing alarm collection equipment.
Detailed Visibility of Voltage Thresholds
The CAE provides detailed visibility of battery conditions, by monitoring three distinct. voltage thresholds. The CAE will alert you of high, low, and very low battery levels. You'll know when your battery plant is in trouble, long before it's dead, so you can correct power supply problems before they take down your remote site.
The CAE does more than just monitor voltage thresholds; it also provides a continuously updated reading of live voltage levels through its integrated three-digit voltage display.
Monitor Your Whole Power Supply
The CAE also monitors your whole power supply. It features three discrete alarms, suitable for monitoring circuit breakers, fuses, converters, rectifiers, or inverters. These pass-through alarms give more complete visibility of all aspects of your battery plant. Discrete alarm polarity can be easily reversed using convenient configuration DIP switches.
Easy Configuration and Voltage Alarm Self-Test
The CAE's voltage thresholds can be set for different types of battery plant using the configuration DIP switches. You can test the voltage alarms with the CAE's built-in self-test function, which allows you to simulate voltage threshold alarms and confirm the operation of the unit.
---
If you want to protect your network against the dangers of service outages and equipment loss, check out the new IAM-6. It's 2-6 times faster than the IAM-5 and fully compatible with your existing IAM/TMonXM software and database.

Register now to receive a sneak peek at the new IAM-6 … "The IAM-6: Specifications and Technical Overview."
DPS is here to help.
1-800-693-0351
Have a specific question? Ask our team of expert engineers and get a specific answer!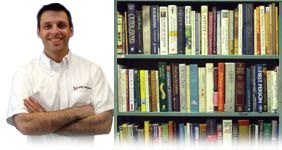 Get a Fast Answer!
Click here for more information.
Having trouble finding the perfect solution?
Get Help
No other network on the planet is exactly like yours. We manufacture hundreds of product variations per year that are customized to our clients' exact spec, all while providing training, tech support, and upgrade availability.
Send us a quick online message about what you're trying to accomplish. We'll give you a call and work with you to design a perfect-fit solution for your network.
| | |
| --- | --- |
| Hours: | Monday - Friday |
| | 7:00 a.m. - 6:00 p.m. PST |
| Tech Support: | (559) 454-1600 / support@dpstele.com |
| Sales: | Domestic: (800) 693-0351 |
| | International: 1+ (559) 454-1600 |