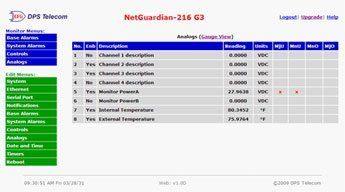 Analogs - Two View Options: This screens shows where you can choose the type of gauge you want to display your analog readings. These settings are configurable by clicking 'Advanced' from the Edit > Analogs page.
Classic Analog View: You have the option to toggle back and forth between Classic and Advanced (Gauge) analog view. This screen shows the Classic analogs view, similar to previous NetGuardian web browsers.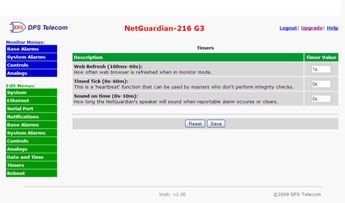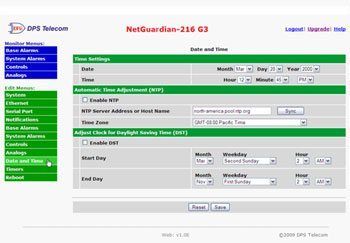 Configurable Web Timers: From the Edit > Timers screen, you can define values for web refreshing, timed tick (for masters that can't perform integrity checks), and the audible speaker time.
Adjusting the Day and Time: Know when important alarms conditions occur, right down to the second. This screen is where you'll set the day and time, identify the NTP (Network Time Protocol) server being used, and make adjustments for Daylight Savings.
---
Get a Custom Application Diagram of Your Perfect-Fit Monitoring System
There is no other network on the planet that is exactly like yours. For that reason, you need to build a monitoring system that's the right fit for you.
"Buying more than you need" and "buying less than you need" are real risks. You also have to think about training, tech support, and upgrade availability.
Send me a quick online message about what you're trying to accomplish. I'll work with you to build a custom PDF application diagram that's a perfect fit for your network.
---
Make an Informed Decision
Your network isn't off-the-shelf.
Your monitoring system shouldn't be, either.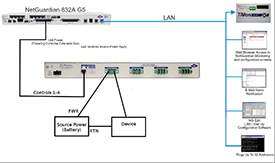 We'll walk you through this with a customized monitoring diagram.
Just tell us what you're trying to accomplish with remote monitoring.
Get a Custom Diagram