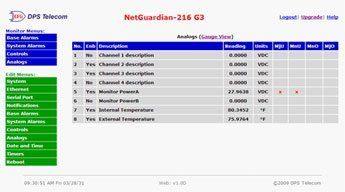 Analogs - Two View Options: This screens shows where you can choose the type of gauge you want to display your analog readings. These settings are configurable by clicking 'Advanced' from the Edit > Analogs page.
Classic Analog View: You have the option to toggle back and forth between Classic and Advanced (Gauge) analog view. This screen shows the Classic analogs view, similar to previous NetGuardian web browsers.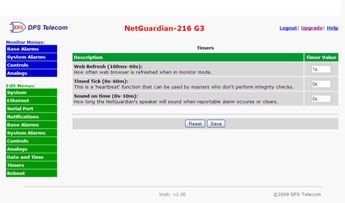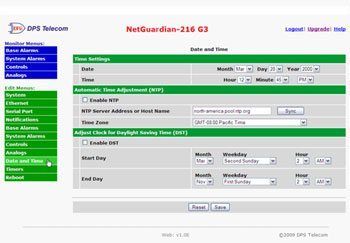 Configurable Web Timers: From the Edit > Timers screen, you can define values for web refreshing, timed tick (for masters that can't perform integrity checks), and the audible speaker time.
Adjusting the Day and Time: Know when important alarms conditions occur, right down to the second. This screen is where you'll set the day and time, identify the NTP (Network Time Protocol) server being used, and make adjustments for Daylight Savings.
Need a Quote?
Get it by: 4:15 PM Monday (tomorrow)
8:00 AM Monday
We'll Start Work on Your Detailed Quote
4:15 PM Monday
Get Your Quote (Email PDF)
It's 10:09 AM on Saturday at our Fresno, CA, USA headquarters. We'll start work on your quote first thing on Monday.
Get a Quote