Battery Voltage Monitor: BVM 48 G2
Monitor your battery cell voltage and temperature for ultimate visibility over your power supplies.
---
Key Features
Get very accurate readings (even over a small voltage range)
Monitor 48 individual battery cell voltages
Temperature monitoring at each cell
Use the built-in web browser to easily monitor battery voltages and temperatures from any PC on the network
Get a Quote
Our products are custom built-to-order with a lead time of only 14 days.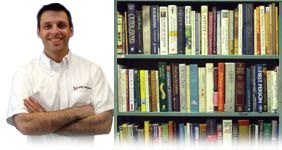 Enjoy bulk discounts on orders with 10 or more items, backed by our 30-day money back guarantee.
Contact Sales
---
The BVM 48 G2 monitors up to 48 cells and reports voltage and temperature thresholds alarms via SNMP. In addition to these threshold alarms, the BVM also sends notifications should a battery cell and/or string fall out of its normal (average) range by more than the desired percentage. Your SNMP manager issues periodic Ger requests against specific cells, and offers both instant readings and trending to track battery voltages over time.
In an alternate configuration with a NetGuardian 832A or 864A, the BVM's threshold alarms are passed through as local NetGuardian analogs. This configuration gives you the advantage of reporting alarms from the same IP address as the NetGuardian. The BVM 48 also makes a great standalone, battery-monitoring solution.
Add one D-Wire sensor module for each battery cell to be monitored. The modules connect via daisy0chain to the front-panel of the BVM 48. Each module measures both battery cell voltage and temperature. Daisy-chain up to 12 sensors from each of the BVM's 4 front-panel D-Wire ports (48 sensors total).
D-Wire sensors require no external power. All required sensor power is drawn directly from the BVM 48 over standard RJ11 cables. D-Wire sensors are automatically recognized and configured by the BVM, and readings can be immediately viewed in the BVM's web interface.
Form Factor
Height

: 1.72"

Width

: 17"

Depth

: 6.64"

Mounting

:

Weight

: 4.3 lbs
Core Features
Analog Accuracy: +/- 1%
Craft port: 1 serial port
D-Wire: 4-Plug
Fuse: 3/4 Amp GMT
LED status indicators
NIC: 10/100BaseT
Power Input: Dual
Power Supply: -48Vdc
Rack Ears: Both
RoHS: 5/6
Temp/Battery Monitoring
Temperature: 32 to 140F (0 to 60C)
Web Browser Interface
Optional Features
Analog Alarms: 4
External Speaker
Mounting: Wall mount
Power Supply: +24Vdc
Rack Ears: 19-inch, 23-inch
No additional software.
---
Explore different capacities