International Rail Trade Shows Offer Excellent Opportunities for Industry Insiders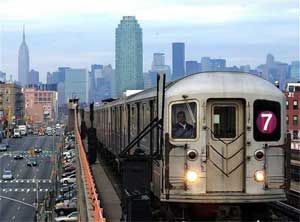 When it comes to maintaining a railroad infrastructure, a way to meet industry innovators and learn about current issues and technical advancements is always an interesting proposal. Trade shows are great for forming new connections and providing educational opportunities. At a show, you'' be finding out about various products available to promote efficiency in logistics. You'll learn about services to assist in maintaining a vast network of equipment.
Take the yearly NT Expo in Brazil for example. This event, also known as "Business on Rails" is revered by those in the railway industry. It is one of the greatest international conventions for their market. With attendance counts near 7,000 and over 40 exhibitors from no less than a dozen countries, the opportunities presented for all present are innumerable.
For others, the event known simply as RSI/CMA in North America brings together representatives from around the world. It offers information about various issues and advancements in the railway industry.RSI/CMA is an excellent opportunity to connect with your industry peers. It has sessions to educate attendees on topics that concern their operations. It also explores technological innovations from a wide market of railway supply companies.
If your business concerns involve the railroad industry, then rail trade shows are a resource that should never be overlooked. You can't afford to ignore them.