How to remotely monitor your Nortel DMS-10
If you are a service provider, your telecom switch is one of the most important parts of your business infrastructure. If your switch fails, your revenue-generating processes simply can't happen. This is why monitoring your telecom switches is of critical importance.
A telecom switch is a core part of your organization's communications. Larger switches provide this capability for entire networks of service providers' customers. When these switches encounter a problem, very large numbers of people are affected. This can be a nightmare for business, as too many lost connections result in lost customers (customer churn). Network alarm monitoring minimizes and can even prevent these reputation-damaging outages. These systems provide you with constant visibility of your important switch equipment, enabling you to view the full status of your network of connected devices at any time.
The Nortel DMS-10 is an example of a Telecom Switch
Maintain Your Office Operations by Monitoring Your Nortel DMS-10
While the DMS-10 enables your company to grow without having to replace your network equipment, your DMS switch and other devices may fail if left unmonitored. Network alarm monitoring allows you to protect mission-critical devices, including the DMS-10 switch, by alerting you any time there is communication or another failure.
Protect Your Investment by Monitoring your DMS-10 Device
When monitoring switches and other equipment, it is important to deploy advanced monitoring equipment for a cost-effective monitoring solution. The T/Mon LNX is an advanced master that will pay for itself by protecting revenue-generating uptime.
DPS clients have found success in monitoring their DMS-10 devices using the T/Mon LNX network alarm monitoring master. The T/Mon is an advanced unit that provides for text message and email alarm notification, letting your network operator and appropriate field technicians know immediately when there is a problem in your network - such as loss of connectivity. Instead of finding out when your entire network goes down, you will know what to do the instant repairs need to be made to a switch.
These alarm notifications give you specific details about errors with your network equipment. If your DMS-10 device has a problem, whether minor or critical, the T/Mon will instantly notify a technician. This notification will include specific repair instructions, enabling your staff to bring your DMS-10 back online as quickly as possible.
These alarm notifications provide technicians with specific details on the location of the switch or other devices, as well as repair instructions. This drastically reduces the time spent troubleshooting and repairing network problems, getting your network back online significantly faster.
T/Mon provides you with constant visibility of your entire system of switches and other devices. With the advanced automatic notification features, T/Mon will provide your technicians with detailed information to make their job in the field easier than ever. By speeding repairs, you will free your technicians up for infrastructure development projects, giving you the resources you need to grow and improve your network.
If you are a service provider with a telecommunication switch, you need to know about the advantages of advanced network alarm monitoring. Get to know the T/Mon LNX and the entire DPS family of monitoring equipment, and learn how you can protect your switch equipment to maximize your revenues.
DMS-10 Provides Small Sites With Switching Applications
The Nortel DMS-10 is a carrier-class switching platform used at central office locations. The DMS-10 switch is designed for sites with small to medium switching application needs.
The DMS-10 can support up to 20,000 different lines. The DMS-10 also provides users with an array of functions, including basic dial tone services and advanced voice and data networking.
Transition to VoIP Communications with DMS-10
The DMS-10 can be configured in a number of different ways, suitable to a variety of system architectures. It is also scaled to enable small Nortel clients to grow without having to frequently replace their equipment. With two different VoIP paths, the DMS-10 also provides for a smooth transition to more advanced communications equipment.
Next Steps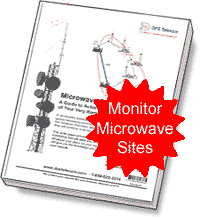 Download the Microwave Site Monitoring White Paper
In an industry dominated by fiber communications, you may be quick to ignore microwave communications technology. It's important to remember, however, that many telecom companies still use microwave, and they will continue to do so.
This white paper provides you with a working knowledge of microwave monitoring that will allow you to maximize your microwave site visibility. Whatever your plans for your microwave infrastructure, this white paper will give you the knowledge you need to make the right decisions for your network.
You might be using microwave transport in your communications network sites. I want to provide you with information you can use to improve your site monitoring, without breaking your budget.
This white paper provides solutions for network operators who find themselves unable to get the support they need for their microwave monitoring equipment.
Microwave Site Monitoring will give you a basic understanding of monitoring your microwave equipment. It will cover the different types of microwave communications, as well as the advantages and disadvantages of using microwave data transport.
Microwave Site Monitoring is one of over 30 white papers by DPS Telecom. With a wealth of expertise monitoring a wide range of equipment in over 25 modern and legacy protocols, I write in-depth, practical guides for telecom professionals like you.
Related Products: T/Mon
To see additional information related to a "Nortel DMS-10", please visit the Switches page.