Without alarm monitoring, you may not know for days if your Lucent switch were to fail. However, by deploying an advanced alarm monitoring system, you will receive instant email or pager updates anytime your GTD-5 and other mission-critical gear loses connectivity. These alerts will not only help you to locate problems, but will also help you quickly resolve them with the repair instructions included with every alert.
The T/Mon LNX is an advanced alarm master that provides you with these important alerts. T/Mon will instantly page or email you and your technicians to inform you of problems. It will also group all of your alarms from the entire network into one browser window. T/Mon will also group alarms by a property. This could be severity, location, or any other user-defined term. This gives you simple control of your network.
Protect Your Revenues by Deploying a T/Mon LNX
Every network manager needs to know when they have downtime. It might be due to a DMS-GSP or other gear failure. By minimizing your network downtime, you can maximize your company's revenues using network alarm monitoring.
T/Mon provides you with constant visibility of your entire system of switches and other devices. With the advanced automatic notification features, T/Mon will provide your technicians with detailed information to make their job in the field easier than ever. By speeding repairs, you will free your technicians up for infrastructure development projects, giving you the resources you need to grow and improve your network.
If you are a service provider with a telecommunication switch, you need to know about the advantages of advanced network alarm monitoring. Get to know the T/Mon LNX and the entire DPS family of monitoring equipment, and learn how you can protect your switch equipment to maximize your revenues.
Modular Design Makes GTD-5 Customizable for Individual Businesses
Lucent Technologies has a multitude of switching services with their GTD-5 EAX line of central office switching products. The GTD-5 Central Office Switch has a modular design, allowing users to customize their unit to fit into their own personal business needs. The GTD-5 makes adding customized features and services easy and intuitive for service providers who are looking to expand their service offerings to their clients.
With a single GTD-5 switch, service providers can support multiple services. These include local voice and data transmission, long-distance transmission, Internet access, and multimedia service. With these options, providers can increase their revenue generation by offering extra new services supported by the GTD-5.
GTD-5 Supports Smooth Transition from Circuit to Packet Switching
All GTD-5 switch architecture meets with the industry standard for switching gear. With open interfaces, it is easy to update the switch to support new technology. It also provides for a smooth transition from circuit to packet switching.
Do You Want to Know More About Monitoring Your Managed Switch?
Switch monitoring is very important to keep your network system up and running as it should. However, there is very little useful information available out there about choosing an effective switch monitoring system.
The Telecom Switch Monitoring White Paper provides a thorough summary of what you need to know about switch monitoring in a quick and easy-to-read format. It also contains case studies of read-world professionals within the telecom industry. These studies highlight the successful deployments of monitoring systems and the essential role of switch monitoring in real-world networks.
You'll be able to choose the right equipment, protect your revenue, cut costs, and get back to your other important job responsibilities. Monitoring isn't your only job, after all.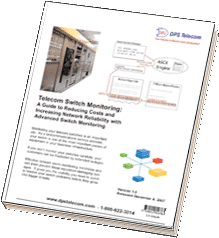 Download the "Telecom Switch Monitoring" White Paper.
Related Products:
T/Mon LNX
DPS is here to help.
1-800-693-0351
Have a specific question? Ask our team of expert engineers and get a specific answer!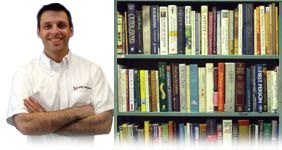 Get a Fast Answer!
Click here for more information.
Get the Alarm Fundamentals White Paper
Download our free Monitoring Fundamentals Tutorial.
An introduction to Monitoring Fundamentals strictly from the perspective of telecom network alarm management.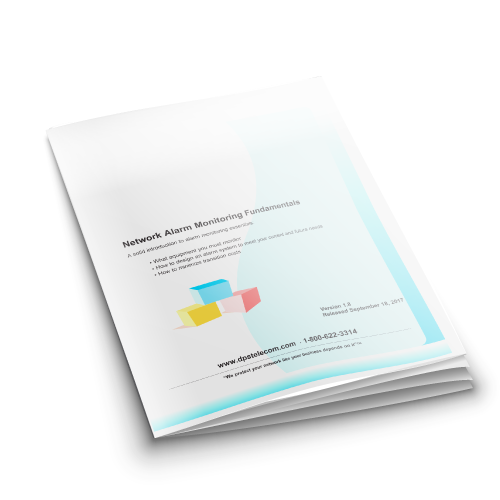 Download White Paper
Click here for more information.
Having trouble finding the perfect solution?
Get Help
No other network on the planet is exactly like yours. We manufacture hundreds of product variations per year that are customized to our clients' exact spec, all while providing training, tech support, and upgrade availability.
Send us a quick online message about what you're trying to accomplish. We'll give you a call and work with you to design a perfect-fit solution for your network.
| | |
| --- | --- |
| Hours: | Monday - Friday |
| | 7:00 a.m. - 6:00 p.m. PST |
| Tech Support: | (559) 454-1600 / support@dpstele.com |
| Sales: | Domestic: (800) 693-0351 |
| | International: 1+ (559) 454-1600 |