Are you struggling with
multiple, disjointed
alarm masters? Learn
this better way to
monitor...

Working with multiple incompatible alarm masters just plain stinks. You need more labor and more training and you're still struggling to keep up.

You never intended for your monitoring to end up like this, and it certainly didn't start out that way. You probably had a legacy system, and when you upgraded, you had to keep it online to monitor legacy equipment. You just couldn't find a master with the multi-protocol capability to monitor your diverse mix of equipment, not to mention one that isn't dated, old, and slow...

Imagine how perfect it would be to have every single one of your alarms on one comprehensive master. Your SNMP, legacy, ASCII, and other alarms will all appear in one complete network view. You won't run the very serious risk of missing an alarm while juggling multiple screens. The right people will be notified automatically in multiple formats, including pager and email. Your costs will fall and your performance will skyrocket. You'd learn more about a master like that, wouldn't you?

The extreme multi-protocol
capability of
T/Mon
will
make you ...
At DPS, we built our T/Mon alarm master to address this very issue. T/Mon supports over 25 proprietary, legacy, and modern protocols, so you can put all of your alarms onto one screen. What's more, if you have a protocol T/Mon doesn't currently support, we can custom-engineer a solution for you in a very short time frame. We've built our business on total equipment integration, and we can do the same for you.
If you already have an SNMP manager, T/Mon can mediate each and every alarm it collects to SNMP traps. Your modern SNMP manager may be great for monitoring modern equipment, but for proprietary and legacy mediation, you need T/Mon.
To learn more about T/Mon, Contact DPS Telecom today at 1-800-693-0351, or visit the T/Mon NOC and T/Mon SLIM product pages.
DPS is here to help.
1-800-693-0351
Have a specific question? Ask our team of expert engineers and get a specific answer!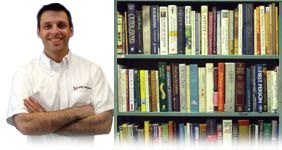 Get a Fast Answer!
Click here for more information.
Get the Alarm Fundamentals White Paper
Download our free Monitoring Fundamentals Tutorial.
An introduction to Monitoring Fundamentals strictly from the perspective of telecom network alarm management.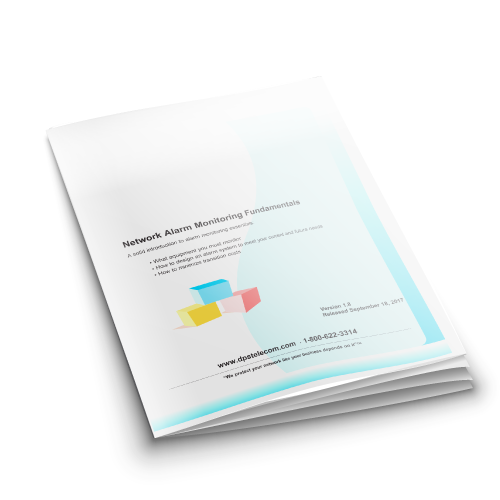 Download White Paper
Click here for more information.
Having trouble finding the perfect solution?
Get Help
No other network on the planet is exactly like yours. We manufacture hundreds of product variations per year that are customized to our clients' exact spec, all while providing training, tech support, and upgrade availability.
Send us a quick online message about what you're trying to accomplish. We'll give you a call and work with you to design a perfect-fit solution for your network.
| | |
| --- | --- |
| Hours: | Monday - Friday |
| | 7:00 a.m. - 6:00 p.m. PST |
| Tech Support: | (559) 454-1600 / support@dpstele.com |
| Sales: | Domestic: (800) 693-0351 |
| | International: 1+ (559) 454-1600 |