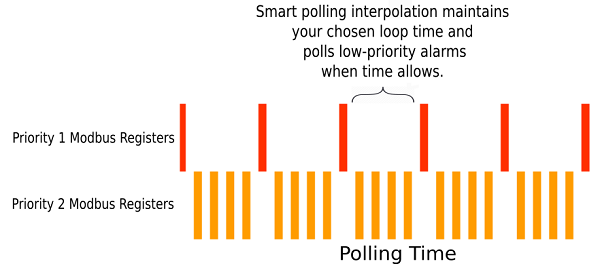 Another possibility is the NetGuardian DIN, which is an RTU that is able to poll Modbus registers. This is better for small applications when you can justify a large RTU network, but obviously can't go without some form of control.
Sites - large and small - need an interpreter where messages can be sent up via SNMP traps northbounded through an SNMP manager. The SNMP manager serves as a master to help with your Modbus network devices to ensure that your Modbus critical notifications, as well as other protocol-based device alarms, are all brought to you via a single interface. This way, you won't need multiple workstations for alarm monitoring.
What's Important For Your Modbus Communication Protocol
If you're going to convert the data from your Modbus communication protocol device to SNMP, there are a few things you have to take into account.
What's the number of registers I need?

Can this system handle them?
Keeping these considerations in mind is important. There is a lot to take into account to make sure you are connected at all times. This means you need a partner who can help you with converting Modbus to SNMP through an SNMP manager. You need someone who can implement this process because they've been there before - a partner who can get you the exact Modbus solution you need.
At the end of the day, it's crucial to make sense of the enormous amount of information received from Modbus communication protocol devices. You need a gatekeeper for your critical device notifications - prioritizing derived alarms. By converting your Modbus communication protocol devices to SNMP, you can become the master over all your alarms.
DPS Telecom has the experience and expertise to help companies monitor what matters most - including their Modbus protocol devices. Our technicians can work with you on successful Modbus conversion to SNMP protocol. Reach out and get a quote today!
---
Image courtesy Shutterstock
DPS is here to help.
1-800-693-0351
Have a specific question? Ask our team of expert engineers and get a specific answer!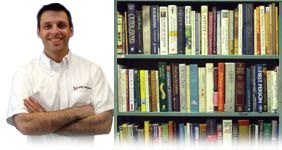 Get a Fast Answer!
Click here for more information.
Having trouble finding the perfect solution?
Get Help
No other network on the planet is exactly like yours. We manufacture hundreds of product variations per year that are customized to our clients' exact spec, all while providing training, tech support, and upgrade availability.
Send us a quick online message about what you're trying to accomplish. We'll give you a call and work with you to design a perfect-fit solution for your network.
| | |
| --- | --- |
| Hours: | Monday - Friday |
| | 7:00 a.m. - 6:00 p.m. PST |
| Tech Support: | (559) 454-1600 / support@dpstele.com |
| Sales: | Domestic: (800) 693-0351 |
| | International: 1+ (559) 454-1600 |