Web Browser Access for NetGuardian Version 2.0
Your revenue generating network needs to be functioning at all times. Knowing when there is a problem is critical to maintaining your network and keeping your customers satisfied.
Now this is even easier with a new version of the already most versatile and reliable product on the market. The NetGuardian now offers access from anywhere in the world through a new web interface feature.
This latest NetGuardian upgrade will allow those with authorized, password protected access, to view, change and configure all of the NetGuardian parameters from any web browser.
The web interface allows input of all the same information as the terminal interface, in an easy to use point and click format.
The web interface will display all alarms and their current status including the status of alarms monitored by any attached NetGuardian Expansions. Up to three expansion units can be connected to the NetGuardian and all three can be configured and monitored using the same web interface.
The firmware upgrade to version 2.0 will be available in December. A demo of this version is currently available on the DPS web site.
Get your upgrade today by contacting your Account Manager. They will provide you with the information you need to download Version 2.0 to your NetGuardian.
Do you have questions about the NetGuardian?
Give us a call at our toll-free number and talk to one of our specialists. They'll help answer any questions you may have.
Sales: 1-800-693-0351 · Support: 559-454-1600 · Fax: 559-454-1688
DPS is here to help.
1-800-693-0351
Have a specific question? Ask our team of expert engineers and get a specific answer!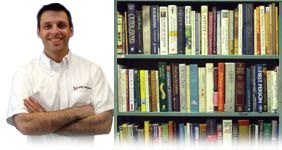 Get a Fast Answer!
Click here for more information.
Having trouble finding the perfect solution?
Get Help
No other network on the planet is exactly like yours. We manufacture hundreds of product variations per year that are customized to our clients' exact spec, all while providing training, tech support, and upgrade availability.
Send us a quick online message about what you're trying to accomplish. We'll give you a call and work with you to design a perfect-fit solution for your network.
| | |
| --- | --- |
| Hours: | Monday - Friday |
| | 7:00 a.m. - 6:00 p.m. PST |
| Tech Support: | (559) 454-1600 / support@dpstele.com |
| Sales: | Domestic: (800) 693-0351 |
| | International: 1+ (559) 454-1600 |