Alarm Parameters


T1 WAN Settings


Ordering Options

The NetGuardian 240T has the option of supporting T1 or E1 transport connectivity. In an E1 configuration, the name will change from "NetGuardian 240T" to "NetGuardian 240E". These options can be specified during the order process. E1 is common outside of the US. If you are based in the United States, you should generally choose T1.
The NetGuardian 240T is perfect for sites without LAN connectivity. The NetGuardian 240T uses T1 to connect your devices. Plus, it uses the time-tested design of the NetGuardian 832A, but features 2 controls, 40 discretes, and up to 8 analogs. It can also provide LAN to up to 7 external devices, all for less than it would cost to install a LAN card.
This video provides an overview of the ports on the front and back of the unit, as well as some of the features in the web browser interface.
To receive a price quote or ROI analysis...
Call 1-800-693-0351.
DPS is here to help.
1-800-693-0351
Have a specific question? Ask our team of expert engineers and get a specific answer!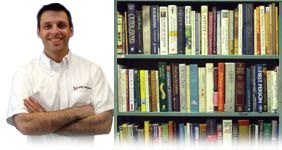 Get a Fast Answer!
Click here for more information.
Having trouble finding the perfect solution?
Get Help
No other network on the planet is exactly like yours. We manufacture hundreds of product variations per year that are customized to our clients' exact spec, all while providing training, tech support, and upgrade availability.
Send us a quick online message about what you're trying to accomplish. We'll give you a call and work with you to design a perfect-fit solution for your network.
| | |
| --- | --- |
| Hours: | Monday - Friday |
| | 7:00 a.m. - 6:00 p.m. PST |
| Tech Support: | (559) 454-1600 / support@dpstele.com |
| Sales: | Domestic: (800) 693-0351 |
| | International: 1+ (559) 454-1600 |