Report Alarms as SNMP Traps: The NetGuardian 832A mediates 32 discrete alarms, 32 ping alarms, and 8 analog alarms to SNMP traps, and supports multiple SNMP managers at multiple IP addresses.
Control Remote Site Equipment From Your NOC, Web Browser, or Automatically: The NetGuardian's 8 control relays can be operated from T/MonXM, your SNMP manager, or any Web Browser. The NetGuardian can also be configured to automatically operate control relays in response to control inputs.


LAN-Based Terminal Server: The NetGuardian 832A's built-in terminal server functions allow you to access up to 8 serial devices via LAN. You can access, configure, and reboot remote site equipment without dedicated circuits and their recurring monthly costs.
Local Visibility Options: You can monitor the NetGuardian from any Web browser - a great way to check on alarms if your master is down. The NetGuardian can also send direct e-mail and alphanumeric pager alarm notifications.

Dial-Up Backup Path: Thanks to its internal 33.6K modem, you can still connect to the NetGuardian even if the LAN is not available. The NetGuardian's dial-up connection can be used as a secondary backup path, or as a primary path for sites without LAN access. And it's the ideal remote from sites that are transitioning to LAN.
DPS is here to help.
1-800-693-0351
Have a specific question? Ask our team of expert engineers and get a specific answer!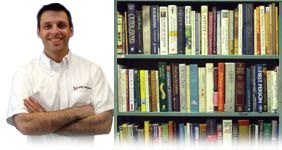 Get a Fast Answer!
Click here for more information.
Having trouble finding the perfect solution?
Get Help
No other network on the planet is exactly like yours. We manufacture hundreds of product variations per year that are customized to our clients' exact spec, all while providing training, tech support, and upgrade availability.
Send us a quick online message about what you're trying to accomplish. We'll give you a call and work with you to design a perfect-fit solution for your network.
| | |
| --- | --- |
| Hours: | Monday - Friday |
| | 7:00 a.m. - 6:00 p.m. PST |
| Tech Support: | (559) 454-1600 / support@dpstele.com |
| Sales: | Domestic: (800) 693-0351 |
| | International: 1+ (559) 454-1600 |