Up to three NetGuardian DX Expansion Units can be added to a compatable NetGuardian, providing 144 additional alarms.

The NetGuardian DX G4 Expansion Units are low-cost, self-contained devices that provide compatible NetGuardian series remotes with an additional 48 ground-activated discrete alarms. With NetGuardian DX expansions, your NetGuardian RTU can scale to the needs of your site, so you don't have to deploy new RTUs as your needs grow. Daisy-chain to 3 NetGuardian 832A DX expansion units to your compatible NetGuardian RTU, to increase your capacity by 144 discrete points.
Low cost method of expanding existing NetGuardian capacity
Provides additional capacity over existing communication lines
Allows you to report more alarms to the same address
RS232 ports for easy connection and daisy chaining between units
LED indications of alarms and communications status

Add up to 3 NetGuardian Expansions to your NetGuardian 420 to increase total discrete capacity to 164 alarms.
The NetGuardian DX G4 allows you to greatly expand your NetGuardian 420's discrete alarm capacity. Add up to three expansion units to your NetGuardian 420 for a total of 164 discrete points. These expansion shelves add flexibility when you have a site that grows unexpectedly. You can add shelves where you need them.
DPS is here to help.
1-800-693-0351
Have a specific question? Ask our team of expert engineers and get a specific answer!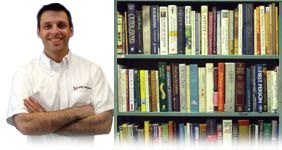 Get a Fast Answer!
Click here for more information.
Having trouble finding the perfect solution?
Get Help
No other network on the planet is exactly like yours. We manufacture hundreds of product variations per year that are customized to our clients' exact spec, all while providing training, tech support, and upgrade availability.
Send us a quick online message about what you're trying to accomplish. We'll give you a call and work with you to design a perfect-fit solution for your network.
| | |
| --- | --- |
| Hours: | Monday - Friday |
| | 7:00 a.m. - 6:00 p.m. PST |
| Tech Support: | (559) 454-1600 / support@dpstele.com |
| Sales: | Domestic: (800) 693-0351 |
| | International: 1+ (559) 454-1600 |