"ATC Microwave Ends Nuisance-Alarm Headaches With A Fleet of Advanced RTUs..."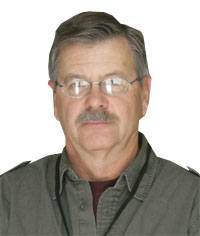 Ralph Konshuk ended
Nuisance Alarm headaches
with T/Mon NOC and a fleet
of advanced RTUs...
ATC Microwave, a subsidiary of Time Warner Cable, operates a statewide common carrier microwave site in Washington. The company has been in operation since the 1960's. Veteran employee Ralph Konshuk has been with ATC Microwave during most of that time. Being a manager and expert in microwave communications, he's dealt with a wide range of alarms from some of his snow-covered sites. "We've operated between fifty and a hundred microwave sites," Konshuk said.
With their outdated legacy equipment still in place to monitor their network, Konshuk saw critical alarms get lost in the jumble of nuisance alarms. Alarms were triggered at every open and close of the front door. This aging system did not deliver derived alarms and was simply unable to filter out the noise. It was difficult for ATC Microwave techs to recognize important alarms from the sea of nuisance alarms.
The Legacy Monitoring System Wasn't Cutting It...
On top of those critical monitoring issues, the legacy system did not provide any generator status. "It had to be monitored manually," Konshuk said. "We used to watch it in the office when we were there." This old telemetry system provided only one-way communication, and it caused headaches for Konshuk since it was deployed at three of his sites. "It just sent information one direction and it didn't even verify if it was received or not."
While Konshuk struggled with this outdated and unreliable legacy monitoring system, he knew this bare-bones visibility would not cut it for ATC.
"A lot of our growth has occurred since the DPS system was put in..."
Extreme Conditions at Their Remote Sites Made Windshield Time Expensive...
Cold, snowy weather already made travel difficult for Konshuk and his techs. As a result of the one-way communication from his existing equipment, Konshuk and his techs spent much of their valuable time troubleshooting devices in the network. With troubleshooting eating up much of their time, windshield time became more expensive - especially at their most remote, snow-covered sites.
ATC Needed a Custom Solution That Wouldn't Break Their Budget
To eliminate nuisance alarms and the headaches that came with them, Konshuk decided to solve his monitoring problems by deploying a modern alarm monitoring system. To start, he brought in an engineer to design a new solution. The engineer sketched out an interface that would mediate between their existing legacy system and a web-based one. Konshuk quickly saw that the cost for that solution would be "out of this world".
With cost being a major factor in his choice, Konshuk decided to take a proactive approach and contact DPS Telecom. In his early discussions with the Applications Engineers at DPS, Konshuk wanted to provide visibility where existing equipment could not. He worked with the DPS team to find the best network visibility solution. As part of the custom solution DPS designed, ATC quickly deployed a fleet of KDA RTUs and DPMs (Discrete Point Modules).
The New Fleet Of Advanced RTUs Filters Out Nuisance Alarms
What began as a deployment of RTUs at 10-12 sites has now expanded to over 20 sites."The KDA and DPM remotes have performed flawlessly," Konshuk said. "And they give us excellent capacity for monitoring and control at our individual equipment facilities."
"I wish that all vendors support was as good as DPS..."
By inputting discrete alarms, ATC has been able to filter false alarms triggered by their entry system. Now, Konshuk and his staff respond to alarms rapidly without having to worry about nuisance alarms. "DPS equipment has kept the sites from going dark," he said. Now that he's learned about alarm qualification times with his DPS equipment, Konshuk knows his techs won't have their time wasted by pages from simple door alarms.
Superior Visibility From T/Mon NOC Helps ATC's Network Grow...
With the success of the RTUs and their ability to effectively monitor ATC's remote sites, Konshuk decided to take the next step and deploy a T/Mon NOC. "We are very pleased with the presentation and capabilities of the T/Mon Master," said Konshuk. He quickly recognized a positive change he's seen in his network. "A lot of our growth has occurred since the DPS system was put in," he noted.
As a veteran of the telecommunications industry, Konshuk has dealt with countless equipment vendors. The training, service, and support he received from DPS stood out among the rest. "DPS has the best customer and tech support of any vendor I have worked with in the twenty-five years I have been in the industry," said Konshuk. "Whenever any of our people have called for assistance, our needs were quickly taken care of. I wish that all vendors support was as good as DPS."