For further information regarding SMS Reporting:
Wireless GSM/CDMA Knowledge Base

CellVoice 4 Overview Video
On this episode of DPS TV, Andrew introduces the CellVoice 16 and CellVoice 4. Hear Mark Carberry, the Director of Engineering, explain some of the features regarding these 2 units. Hear about their configuration options. Contact DPS to find out more about these 2 units.
CellVoice 4 Screenshots

Monitor your CellVoice 4's discrete alarms from any web browser. When you have LAN access to the CellVoice, you can check to make sure that everything is running smoothly at your site.

The CellVoice 4's web interface allows you to monitor your analogs and set controls from any computer with internet access, so you can always keep an eye on your site.

Set your call list from anywhere, so you can be sure that if something goes wrong, the right people hear about it.
DPS is here to help.
1-800-693-0351
Have a specific question? Ask our team of expert engineers and get a specific answer!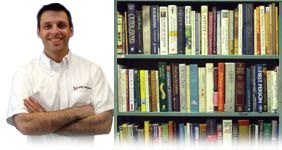 Get a Fast Answer!
Click here for more information.
Having trouble finding the perfect solution?
Get Help
No other network on the planet is exactly like yours. We manufacture hundreds of product variations per year that are customized to our clients' exact spec, all while providing training, tech support, and upgrade availability.
Send us a quick online message about what you're trying to accomplish. We'll give you a call and work with you to design a perfect-fit solution for your network.
| | |
| --- | --- |
| Hours: | Monday - Friday |
| | 7:00 a.m. - 6:00 p.m. PST |
| Tech Support: | (559) 454-1600 / support@dpstele.com |
| Sales: | Domestic: (800) 693-0351 |
| | International: 1+ (559) 454-1600 |