Modbus Proxy
The Modbus Proxy unit allows you to keep track of up to fifty devices without creating holes in your firewall.
---
Key Features
No need to compromise your firewall
Supports up to 50 Modbus devices
Route multiple Modbus communications
Built-in web interface to monitor from any PC on the network
Get a Quote
Our products are custom built-to-order with a lead time of only 14 days.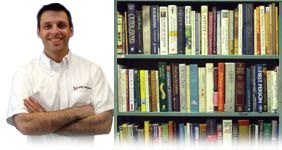 Enjoy bulk discounts on orders with 10 or more items, backed by our 30-day money back guarantee.
Contact Sales
---
Have you ever needed to monitor multiple Modbus devices through your firewall? With the Modbus Proxy, you can. The Modbus Proxy unit provides communication to multiple Modbus devices behind a firewall. Simply install this unit and configure your settings on one easy-to-use web interface.
With the built-in web interface, you'll be able to log on to the Modbus Proxy from anywhere on the network to edit your proxy settings. Need to add another device? Want to check which port you're connecting to? Handle all of this - right from your network PC.
Other benefits of the Modbus Proxy device include:
Plug 'n' Play design - start monitoring in minutes
Connects into your existing network
Telco-grade casing for enhanced durability
Small form-factor saves on valuable rack space
Form Factor
Height

: 1.72"

Width

: 11.5"

Depth

: 4"

Mounting

:

Weight

: 1.5 lbs
Core Features
Craft port: 1 serial port
Local connections: 50
NIC: 10/100BaseT
Power Supply: +12/+24
Rack Ears: 19-inch
Web Browser Interface
Operating Conditions
Humidity: 0-95% NC
Temperature: 32 to 140F (0 to 60C)
Optional Features
Mounting: Wall mount
Power Supply: -48Vdc
No additional software.
---
Explore different capacities