Water detectors, in conjunction with other sensors, provide total protection when paired with a quality RTU.
Your valuable equipment is exposed to more than just water threats. Having support for more than just water detectors provides additional flexibility. If you're using your water detector in your server room, for example, a quality RTU will also have support for temperature, humidity, and motion sensors. Support for additional sensors can give you more flexibility in how your monitor your valuable equipment.
Too many water detectors aren't built to withstand the environments they're used in. Many cheap options aren't built with durability in mind and are prone to fail - leaving you vulnerable. That's why it's important to use high-quality products that are built to last. Expect rugged industrial-grade durability on all of your monitoring equipment. Anything less and you only give yourself a false sense of security, which in reality leaves you far from being fully protected.
How do I find the water detection technology I need?
Finding the right solution doesn't have to be a hassle - and it doesn't have to be expensive. It's possible to prevent critical network outages from water damage. All you need is the right technology to have the information you need to quickly respond to threats on your equipment. The right technology gives you the peace of mind knowing that you can prevent water from damaging your equipment and crippling your network.
You're a professional and only want the best, so that's why I recommend the DPS Telecom Water Sensor and Controller. This water detector is what you need for optimum protection against water damage. This water sensor works best with the TempDefender IT and NetGuardian family of RTUs. Best of all, DPS Telecom products come with proven first-class 7x24 tech support - so you're never alone when it comes to monitoring your network.
See what DPS clients have to say...
"Hospitality was great! Everyone at the plant seemed genuinely glad to see us and eager to hear how we were using the product and what issues we might have. Everyone we met seemed truly dedicated to the company and customer satisfaction with the product. From the receptionist to the factory workers, all were eager to answer questions and take care of any needs we had... I have to say that DPS has been the best vendor I have ever worked with in my 20 year history with the telecom business."
Mark Henry - Network Operations Center Tier III, Consolidated Communications
You want the best - so contact (by phone at 1-800-693-0351 or email at sales@dpstele.com) the experts at DPS Telecom to get started securing your network today. Protecting your valuable equipment isn't a luxury - call today to make it a reality.
DPS is here to help.
1-800-693-0351
Have a specific question? Ask our team of expert engineers and get a specific answer!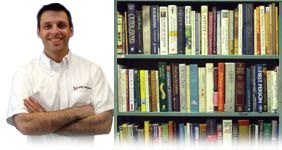 Get a Fast Answer!
Click here for more information.
Get the Alarm Fundamentals White Paper
Download our free Monitoring Fundamentals Tutorial.
An introduction to Monitoring Fundamentals strictly from the perspective of telecom network alarm management.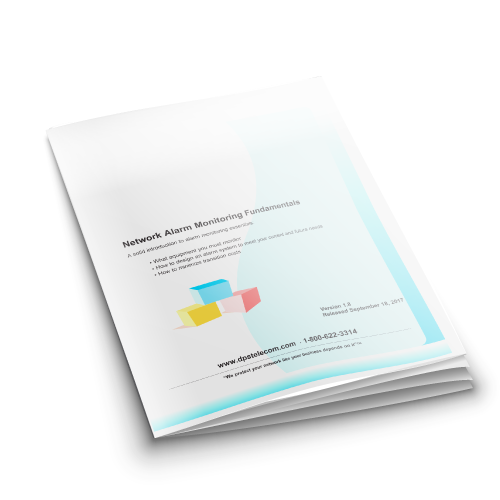 Download White Paper
Click here for more information.
Having trouble finding the perfect solution?
Get Help
No other network on the planet is exactly like yours. We manufacture hundreds of product variations per year that are customized to our clients' exact spec, all while providing training, tech support, and upgrade availability.
Send us a quick online message about what you're trying to accomplish. We'll give you a call and work with you to design a perfect-fit solution for your network.
| | |
| --- | --- |
| Hours: | Monday - Friday |
| | 7:00 a.m. - 6:00 p.m. PST |
| Tech Support: | (559) 454-1600 / support@dpstele.com |
| Sales: | Domestic: (800) 693-0351 |
| | International: 1+ (559) 454-1600 |