How to Select a Remote Power Monitoring System
Make your remote power monitoring more effective by choosing a remote monitoring system with these key features ...

Checklist: Remote Monitoring Essentials.
Remote power monitoring is just the start of what you should be looking for in a remote network alarm monitoring system. Here's a handy checklist of all the key features you should look for. Print this checklist out and use it to rate the systems you're evaluating. If a system can't meet these basic requirements, cross it off your list.
Key alarm presentation and alert functions.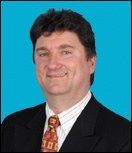 "Every remote monitoring system I make is backed by my no-risk, money-back guarantee. If you buy my gear and you're not satisfied for any reason during the first 30 days, simply return it for a full refund. If my product doesn't solve your problem, I don't want you to have it."
- Bob Berry, CEO, DPS Telecom.
Essential alarm sorting and analysis functions.
Custom combo alarms. Remote power problems can be complex. A low battery isn't a serious problem, and neither is a failed generator - but they're pretty serious when the happen at the same time. Look for a remote monitoring system that can watch many different alarm inputs and spot vital alarm combinations.
Alarm sorting. A large, complex network can create a cascade of alarms. Some are unimportant, but others are vital. Look for a remote monitoring system that can

automatically sort and prioritize

this flood of information for you.
Root cause analysis. Finding the underlying cause between alarm cascades can take hours of patient detective work. Look for a remote monitoring system that can automatically tie in repeated combinations of alarms.
Nuisance alarm filtering. Even the best NOC staff stops taking alarms seriously if they're bombarded with status alerts, oscillating conditions, and unimportant alarms. Look for a remote monitoring system that filters these out.
History and trend analysis. Identify problem areas and

eliminate recurring problems

with a remote monitoring system that keeps a complete alarm log that's exportable for trend analysis.
Critical alarm collection and device management functions.
This is just a checklist of basic remote monitoring functions. If you want to find a remote monitoring system that meets and exceeds your requirements, select one of the options below.

Option 1: View product info on the TMon/IAM integrated remote monitoring system.
Option 2: Register for a free Web demo of TMon/IAM.
Option 3: Learn why remote power monitoring is key.