Your remote sites need fuel (propane/LPG or diesel) to stay online when commercial power fails. With limited battery plant capacity, you never want your fuel tanks to unexpectedly run dry. Imagine the expense and stress of rushing a refueling truck out to your site and hoping it gets there in time.
But tracking your propane or diesel levels is complicated. You have a lot of sites, and they consume fuel at different rates. You can schedule routine refueling trips based on average consumption, but that's not very efficient and you'll still get the occasional surprise.
With modern sensor technology, it's now possible to use fuel sensors to remote track fuel levels. You and your team will get alerts whenever fuel runs low. You'll be able to refocus your experts on more important work, because refueling will suddenly be a simple process to manage.
---
What does a fuel monitoring system look like?
Let's start by looking at an example site:
In this example, a
NetGuardian
RTU
uses a
wireless
analog bridge to communicate with an LPG (propane) sensor attached to a standard fuel tank. Nofications can be sent to your email address or smartphone.
As you can see above, the key elements here are:
Your fuel tank
A fuel sensor (float, ultransonic, gauge replacement, or tank wrap)
An RTU to collect sensor data
A connection between sensor and RTU (wireless or wired)
An alarm display (your email, your phone, an SNMP manager, or a dedicated alarm master)
---
Do I have to put a hole in my tank for the fuel sensor?
No. You don't need to penetrate the walls of your tanks to set up fuel sensors. You just need to choose an appropriate sensor for your needs. There are several types of fuel sensors available:
Machine-readable replacement gauge: No hole required
Tank-wrap sensor: No hole required
Float sensor: Hole required
Ultrasonic sensor: Hole required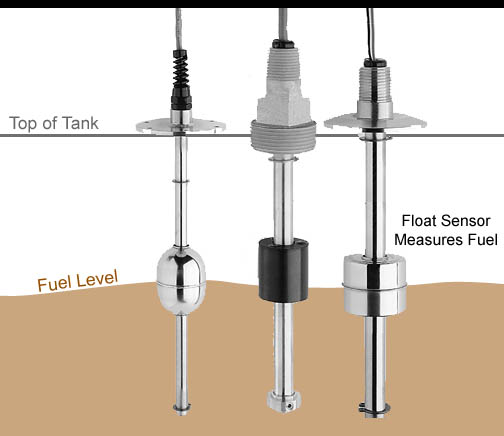 Multiple sensor types (ex. replacement gauges and tank wraps) sense your fuel level without any structural modifications. Float sensors, as shown above, require penetration of your fuel tank. Ultrasonic sensors require similar holes.
---
What's in it for me?
Fuel monitoring, just like most other elements of network visibility, offers two kinds of benefits:
Business benefits

Reduce wasted truck rolls for sites that still had plenty of fuel.
Reduce wasteful "emergency" truck rolls that should have happened early during routine site visits.
Prevent expensive outages caused by a site losing power.
Keep your customers happy (and loyal) with reliable service.

Personal benefits


Keep your boss happy (see business benefits above)
Keep yourself happy (no more stressful low-fuel situations)
Keep your significant other happy (no more middle-of-the-night emergencies and a more stable workday schedule)
Do you want to simplify your network management to make things easier for you and your crew? Call DPS today to go over fuel monitoring and other techniques to prevent unpleasant surprises:
1-800-693-0351 or sales@dpstele.com
---
Get a Custom Application Diagram of Your Perfect-Fit Monitoring System
There is no other network on the planet that is exactly like yours. For that reason, you need to build a monitoring system that's the right fit for you.
"Buying more than you need" and "buying less than you need" are real risks. You also have to think about training, tech support, and upgrade availability.
Send me a quick online message about what you're trying to accomplish. I'll work with you to build a custom PDF application diagram that's a perfect fit for your network.
---
Make an Informed Decision
Your network isn't off-the-shelf.
Your monitoring system shouldn't be, either.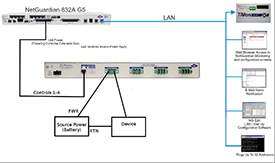 We'll walk you through this with a customized monitoring diagram.
Just tell us what you're trying to accomplish with remote monitoring.
Get a Custom Diagram