Few companies have just one network monitoring systems-many companies are burdened with two or more incompatible systems. No one plans it this way, but incompatibilities are a legacy of past decisions.
Companies accumulate incompatible monitoring systems in two ways:
Inattention: No one thought about integration in previous build-outs, and newer monitoring equipment was laid on top of older equipment.
Mergers and acquisitions: When two telecoms merge, they seldom have identical, or even compatible network monitoring systems. It falls on technical staff to somehow create a coherent whole of the two systems.
If you have to work with multiple network monitoring systems, you already know all the headaches that are involved:
You don't have one screen that clearly indicates the total health of your network.
Your staff has to monitor two or more screens to view the whole network, distracting their attention and increasing the chances that a serious threat will go undetected.
You can't automatically correlate and process alarm data from your entire network.
Your training costs are doubled.
Your maintenance and repair costs are doubled.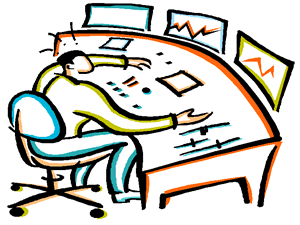 If you have multiple alarm management consoles to babysit in addition to your other network operations equipment, you have a service outage waiting to happen - not to mention a training problem!
But there is one difficulty-finding the right platform that will integrate all your systems. Not all monitoring equipment vendors can do this. Even if you buy from a company with an established reputation, you may not get the system that's right for your network. You might end up with an expensive platform that still requires extensive customization and programming before it can ever be of any real value or benefit to you or your network.