Top 7 Benefits That a SCADA System Brings to Your Organization
There are some organizations that simply can't operate as a 9 to 5 business. Especially if these companies are responsible for providing essential services such as electric power generation, water, and sewage applications, manufacturing, and transit regulation, a perfect uptime is expected.
So, even if the company building closes at 5 pm, your staff still needs to be able to access and keep an eye on your mission-critical equipment. If you don't have a 24x7 NOC monitoring everything, then a designated technician will have to be on call to be notified and respond to issues that might happen after hours.
That's where Supervisory Control and Data Acquisition (SCADA) systems come into play. These systems will give you the tools to monitor and maintain your network uptime from wherever you are - and at any time of the day.
Let's take a look at seven key advantages you will get when deploying a SCADA system.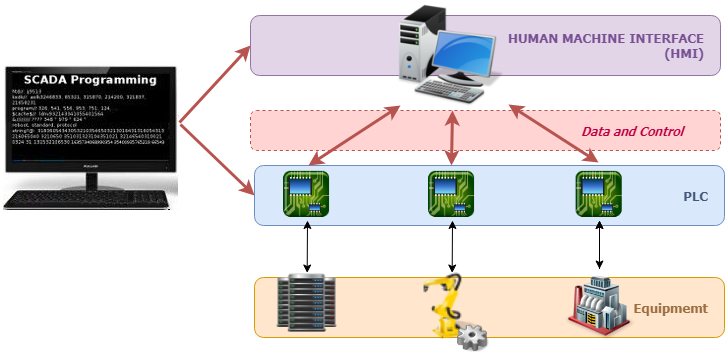 Overview of a SCADA system.
1. Proactive Maintenance
Proactive maintenance involves preventive maintenance measures that will allow you to correct the root causes of failures and avoid downtime caused by underlying equipment problems. The main goal of proactive maintenance is to be able to anticipate machine failures and eliminate them before they develop. You'll be ultimately helping your company to find hidden inefficiencies.
A SCADA system makes it possible to perform maintenance only when necessary based on the collected data. This allows you to take a more systematic approach to perform maintenance, instead of simply waiting for an issue to present itself.
A competent monitoring and control system will allow your company to:
Identify root cause of equipment failure and network downtime
Solve issues before they affect your operation uptime
Extend the life expectancy of your gear
So, in a nutshell, gathering data through a SCADA system will allow you to track ongoing trends and analyze information in order to take action after fault indications are found.
2. Quick Response to Issues
A quick response is critical when SCADA system emergencies happen. In fact, depending on the issue, a quick response may be the difference between correcting the situation and a disaster. That's why receiving notifications in a timely manner is so important - emergencies could occur at any time.
Normally, you are able to choose which through which method you would like to receive your alarm notifications. This could be by text messages, emails, or even phone calls.
However, not every alarm has the same level of urgency. Usually, alarm priorities are set according to the required response time, meaning that they can be critical, high or low.
Critical alarms are set for potential safety risk or significant cost to the business. When operators receive a critical alarm alert, it means that they need to drop everything and respond immediately 24x7. High alarms normally don't require such an immediate response but they need to be dealt with within 24 hours. And low alarms indicate that action needs to be taken when first available during normal business hours.
SCADA systems allow for rapid response, which helps your company to maintain the uptime of your mission-critical processes.

An efficient RTU will send you meaningful alerts with details like: alarm severity, description, location, date, and time. This degree of detail allows you to quickly respond to network emergencies.
3. Automated Controls
Having notification flexibility is very important, but sometimes it is not enough. Usually, SCADA systems allow you to remotely control just about any piece of equipment through control relays outputs in your RTU. Turning on a generator in case of a commercial power failure is a typical example.
Sophisticated SCADA systems also make it possible for you to configure automated actions that will be carried out by the control relays in case of an alarm. So, instead of manually operating the control relay, the action will be automatic.
These automated actions (also called derived controls) can be specified so that when a certain situation happens, your RTU will automatically activate the control relay. Your SCADA will send you a notification informing about the alarm condition and the relay activation, and usually, you won't have to take any other actions.
The automatic activation of relays saves you a lot of time and money when it comes to deal with problems out of normal business hours.
4. Customized Alerts
Keep in mind that alerts only make sense if it is something you actually have to care about.
Many network technicians don't put in the effort to personalize their SCADA systems. They simply maintain the manufacturer configurations (in their over-the-shelf products) and hope that they will fulfill their network needs.
Unfortunately, that's not a good idea. Not only you might be paying for something you won't actually need, but also the alarming configurations might not even make sense for your specific scenario.
Your SCADA should be customizable in order to allow you to avoid receiving irrelevant alarms. Getting notifications for every little thing that happens in your network triggers the slippery slope of operator indifference towards all alarms.
Another important custom option that is important to have is the need-to-know based alerts. Your alarms should always be sent to people that can actually respond to the alarm. There's no need to let the accounting manager know at 3 am that the generator stopped running.
In most organizations, not everyone is trained to be able to work with SCADA systems. So, notification should be sent only to the staff that can actually provide the corrective action associated with the alarm. A good practice is to customize your alarms according to your company's hierarchy and create an escalation list. So, if alarms aren't acknowledged within a certain period of time, a pre-defined higher up person will be notified.
Having a SCADA system that provides you with many customizable features like those is a key point to make sure your network requirements are being met. Better yet is to find a manufacturer that can design a system having all your needs in mind, this way you'll achieve a perfect-fit solution.
5. Detailed Reporting
SCADA systems are always collecting data from your remote equipment and processes. All of this information is usually stored in a central master station. Efficient master stations are able to compile a detailed reporting document about your network equipment.
So, when you request, detailed reports can be created and used to evaluate the health and performance of your network equipment. Detailed reports can also allow you to ensure security and identify long-term trends.
Detailed reporting normally go hand-in-hand with proactive maintenance, and it also allows you to know how your remote network is working - which helps you make more informed decisions about your investments.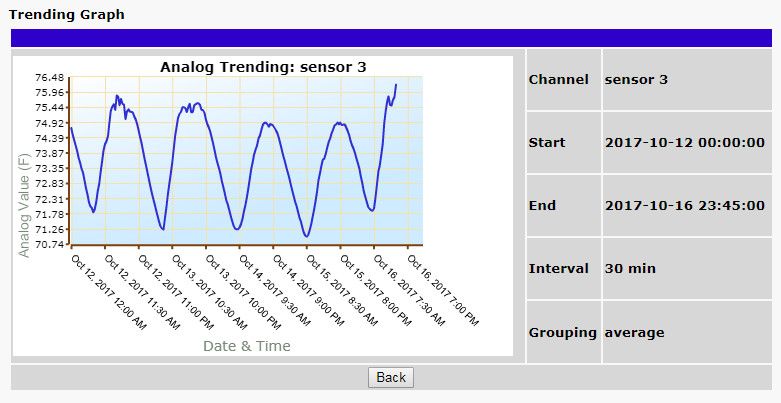 SCADA systems usually feature analog graphing capabilities. These systems take the data points from its internal log to do trending and analysis. You can also output the raw data to a CSV file.
6. Integration With Your Current Equipment
The best-in-class SCADA systems will allow for the integration of your current equipment to increase efficiency. That's possible with a multiprotocol master station that can work with any kind of communication protocols your current gear support.
Other benefits of integrating incompatible equipment include:
Mediate and convert many different protocols. This will allow you to eliminate the dependence on particular vendors if you need to buy more devices.
You'll work with only one screen and with a consistent display. This means that every alert will have the same format, allowing you to set standard alarm response strategies.
There's no need for a forklift swap out. A multiprotocol master station will be able to support even your older gear, so you can slowly replace them when necessary.
The result of integrating incompatible devices is that issues are dealt with more quickly and with a better level of consistency.
7. Network Security
SCADA systems can give you tools to protect your important information.
A good practice is to deploy RTUs that support SNMPv3. This third version of the SNMP protocol allows you to send encrypted messages to your master station. This way, if unintended recipients intercept your messages, they can't read your information.
Other security features include:
RADIUS authentication
HTTPS for securely accessing your system through the web
Strong passwords
User-level access
Your remote monitoring and control system can also protect your infrastructure through building automation equipment. Usually, your mission-critical equipment is kept at remote sites, which means they are at a greater risk for theft and vandalism.
An efficient building access monitoring system will be able to log all site accesses and attempts, along with the time of the day and location that the access was granted.
Monitoring and controlling any entries to your remote locations will protect your network and your revenue as well. Simply make sure that your building access system is able to smoothly integrate with your existing alarm monitoring system.

You might have visibility of all your gear, but whats the point if you can't detect intrusions or review door access logs?
The Bottom Line
Could your technicians take care of your network manually? It's possible if you have a small and simple network. However, dedicating all of your techs' time to perform simple routine maintenance and checking on system log files all day isn't efficient.
The bottom line is that with a SCADA system you will get a quick, proactive 24x7 response that helps minimize downtime - something that isn't possible if you only depend on your techs to do.
If you are evaluating potential SCADA vendors, then there are important questions to keep in mind:
Does this company offer you the flexibility to use any kind of gear you currently have and does it allow you to add more equipment if necessary?
Will you have to pay for something you will never use because this vendor only offers cookie-cutter solutions?
At DPS, custom designs are baked into every solution we offer. With a perfect-fit solution, you can keep your network healthy and you'll be able to achieve your business goals. If you want to know more about how you can get a system designed especially to meet your company requirements, give us a call.


Morgana Siggins
Morgana Siggins is a marketing writer, content creator, and documentation specialist at DPS Telecom. She has created over 200 blog articles and videos sharing her years of experience in the remote monitoring industry.