Click the button labeled "Choose File" and select the .BND file, then click the button labeled "Upload". The firmware upgrade process will begin automatically and the unit will reboot when it is completed.
Upgrade using NGEdit
NGEdit is an installable companion software that enables pain-free configuring of your NetGuardian. It also includes other features such as backing up and restoring your device and upgrading a device's firmware.
When using NGEdit, you must use the version of NGEdit that is compatible with your device hardware and current firmware version. Our NGEdit software supports multiple versions of Windows, including Windows 10.
Note: when new versions of NetGuardian firmware is released, the minimum compatible version of NGEdit comes bundled with the firmware in a single download. Before you begin, always be sure to use the version of NGEdit that came with the firmware. If the correct version of NGEdit is not used, you may get a warning that your 'firmware version is not supported.'
Once NGEdit is downloaded and installed, go ahead and open the application. You will be greeted with a splash screen that tells you which version of NGEdit you are using, and for which device you are using it for.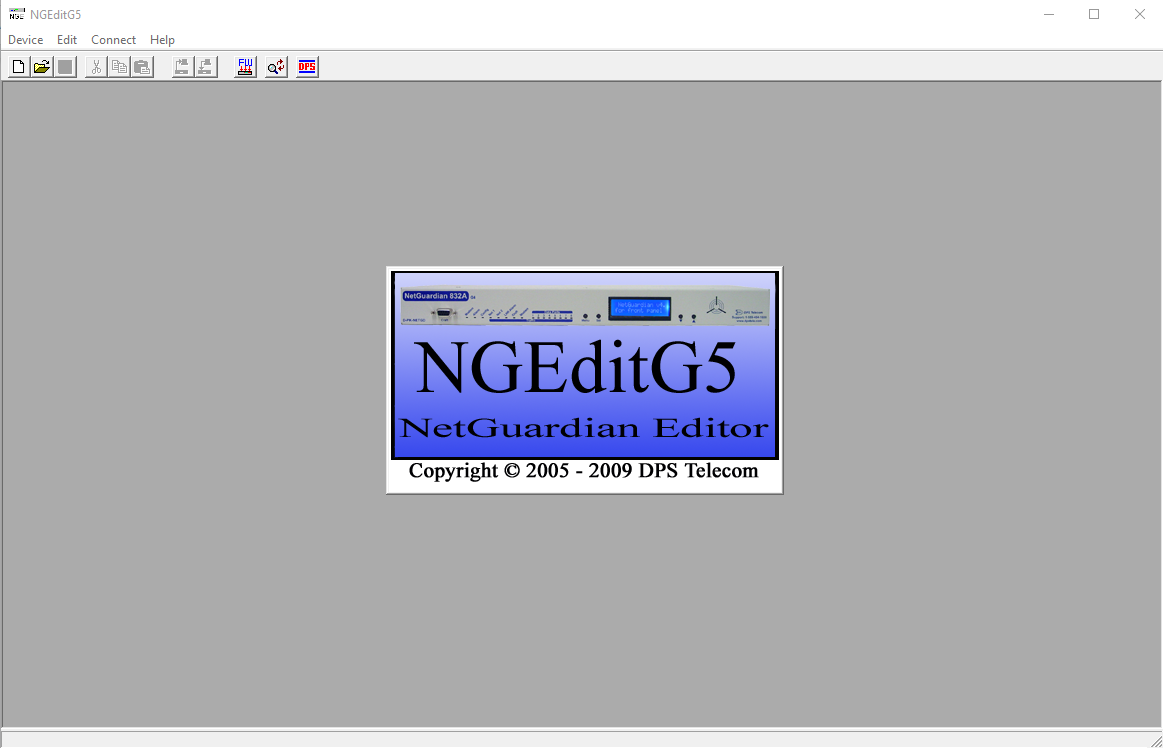 From this screen, you may either click "Device" in the navigation bar then click "Load firmware", or simply click the object in the icons tray that looks like a blue "FW" with three red arrows pointing down. The following popup should show.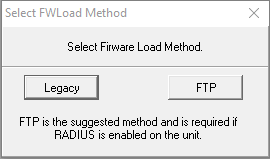 You can choose "FTP" from this window. In the following window, fill out the IP address of the device you are upgrading the firmware on.
Note: if RADIUS is enabled on your device, both the username and password fields are required. If RADIUS is not enabled on this device, leave the username field blank and only fill out the password field.
Once the firmware has been loaded, the device will perform a soft reboot, completing the firmware upgrade process.
The Bottom Line
There are three primary methods of upgrading your NetGuardian's firmware - using FTP, the web GUI, and NGEdit. Each method provides its own unique experience of upgrading firmware, but the result is the same. And, independently of which procedure you use, one important best practice to keep in mind before you begin the firmware upgrade process is to backup your device.
In a nutshell, all methods were designed to improve the overall time spent upgrading firmware. They are intuitive processes that will ultimately help you save you both time and money the next time you need to upgrade your firmware.
If you have any other questions, don't hesitate to reach out to us. Our team of experts will be glad to help you.
DPS is here to help.
1-800-693-0351
Have a specific question? Ask our team of expert engineers and get a specific answer!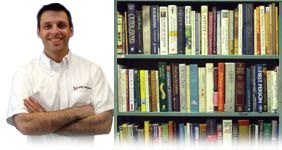 Get a Fast Answer!
Click here for more information.
Get the Alarm Fundamentals White Paper
Download our free Monitoring Fundamentals Tutorial.
An introduction to Monitoring Fundamentals strictly from the perspective of telecom network alarm management.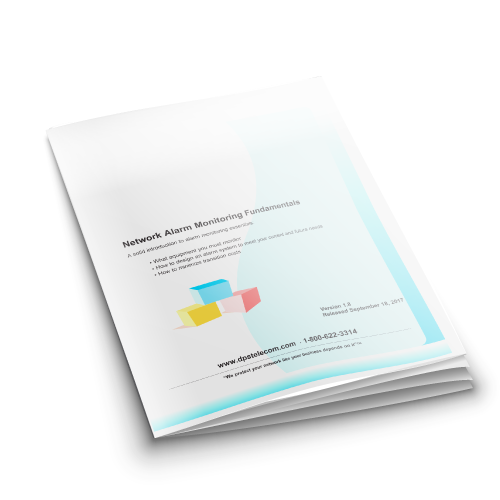 Download White Paper
Click here for more information.
Learn the Easy Way
Sign up for the next DPS Factory Training!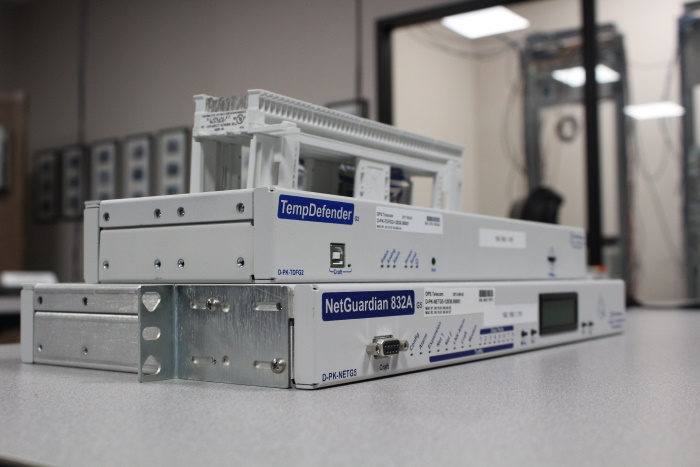 Whether you're new to our equipment or you've used it for years, DPS factory training is the best way to get more from your monitoring.
Reserve Your Seat Today
Click here for more information.
Having trouble finding the perfect solution?
Get Help
No other network on the planet is exactly like yours. We manufacture hundreds of product variations per year that are customized to our clients' exact spec, all while providing training, tech support, and upgrade availability.
Send us a quick online message about what you're trying to accomplish. We'll give you a call and work with you to design a perfect-fit solution for your network.
| | |
| --- | --- |
| Hours: | Monday - Friday |
| | 7:00 a.m. - 6:00 p.m. PST |
| Tech Support: | (559) 454-1600 / support@dpstele.com |
| Sales: | Domestic: (800) 693-0351 |
| | International: 1+ (559) 454-1600 |