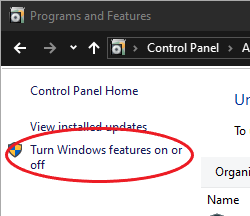 In the Control Panel, click "Programs and Features", then click on "Turn Windows Features On or Off" in the upper left-hand corner. From the Windows Features list that appears, locate and check "Telnet Client".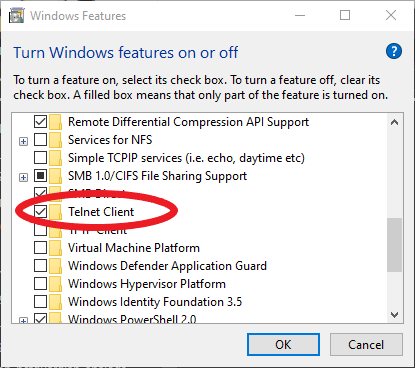 From here, go ahead and click OK and wait for the new service to provision. Once it's finished, go ahead and close out of all Control Panel windows.
Telnet to NetGuardian
Now that Telnet is configured, let's get into our device. I will assume a few preconditions before moving forward:
The device has a known IP address.
The device has a network connection.
The device is powered on.
With PuTTY open, select the Telnet connection type, then type in the IP address, and also change the port from 23 to 2002. Conventionally, Telnet uses port 23 by default, but our devices use port 2002 by default for Telnet.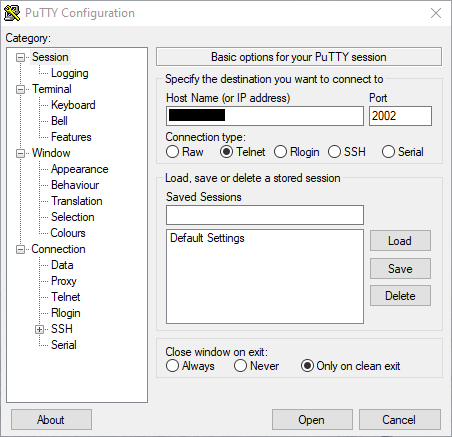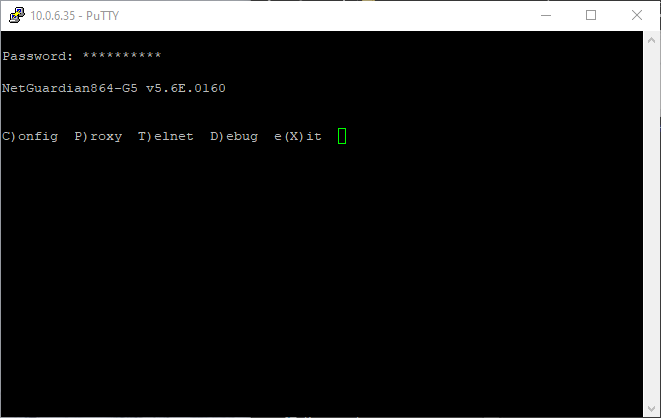 And that's it! We've successfuly connected to our device using Telnet. If you're not using PuTTY to connect to the RTU and instead are using the Telnet command, the process is relatively easy. Enter the command below:
telnet <IP_ADDRESS> 2002 
Using a NetGuardian to Telnet to Another RTU
In the same Telnet window that we have open, we can also Telnet into another device. This is practical if you have a direct line to one NetGuardian, but other devices behind it are either on a different subnet, or belong on their own network entirely.
From the current window, type "T" for Telnet, then enter just the IP address of another device on the same subnet as the current NetGuardian, and finally enter the port number when prompted. A connection will be established to the RTU, verifying both connectivity over port 2002 and also connection over IP.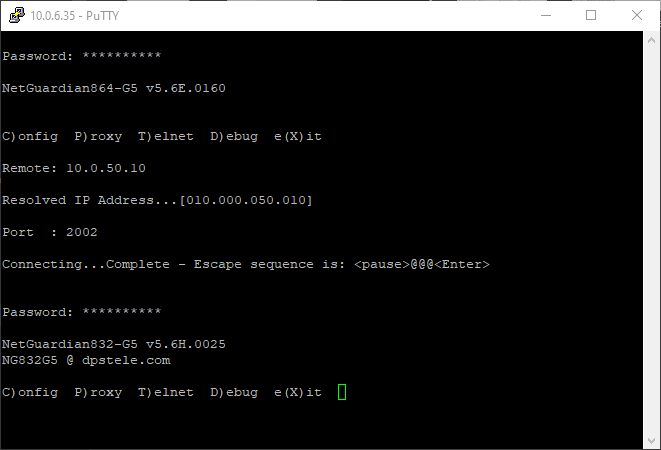 You can see from the picture above that we have first logged in to one RTU, then logged into another RTU through that connection. While this is not ideally what you will see out in the field, this is a great way of verifying port availability, as well as being able to remotely configure a device that may be on a different network, effectively using the host NetGuardian as a static route.
The Bottom Line
Telnet is a great tool that allows us to use the same Craft interface from a distance. It is useful when the Craft cable may not be long enough, or your office is a ways away. Either way, we hope this article has equipped you with an understanding of how Telnet works and how our devices utilize it.
If you have any further questions on setup or are encountering other issues, give us a call and our expert tech support would be more than happy to assist in any way we can.
DPS is here to help.
1-800-693-0351
Have a specific question? Ask our team of expert engineers and get a specific answer!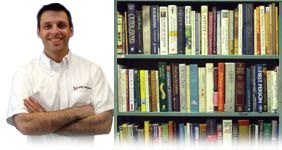 Get a Fast Answer!
Click here for more information.
Get the Alarm Fundamentals White Paper
Download our free Monitoring Fundamentals Tutorial.
An introduction to Monitoring Fundamentals strictly from the perspective of telecom network alarm management.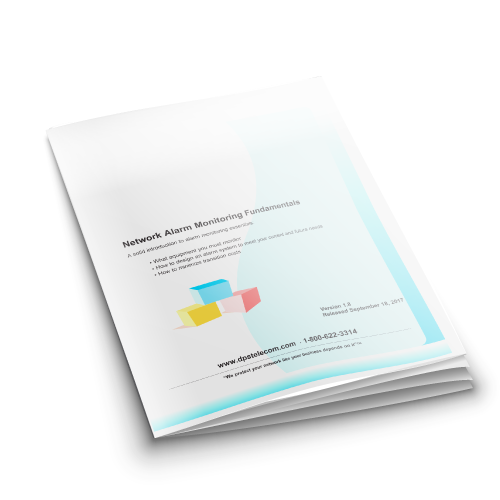 Download White Paper
Click here for more information.
Learn the Easy Way
Sign up for the next DPS Factory Training!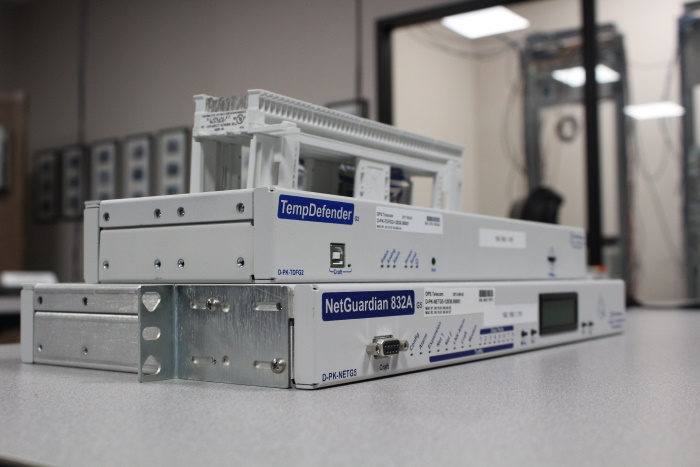 Whether you're new to our equipment or you've used it for years, DPS factory training is the best way to get more from your monitoring.
Reserve Your Seat Today
Click here for more information.
Having trouble finding the perfect solution?
Get Help
No other network on the planet is exactly like yours. We manufacture hundreds of product variations per year that are customized to our clients' exact spec, all while providing training, tech support, and upgrade availability.
Send us a quick online message about what you're trying to accomplish. We'll give you a call and work with you to design a perfect-fit solution for your network.
| | |
| --- | --- |
| Hours: | Monday - Friday |
| | 7:00 a.m. - 6:00 p.m. PST |
| Tech Support: | (559) 454-1600 / support@dpstele.com |
| Sales: | Domestic: (800) 693-0351 |
| | International: 1+ (559) 454-1600 |