How Would You Mediate Legacy/Proprietary Equipment?
How Can I Use T/Mon to Gradually Upgrade My Legacy Monitoring Equipment?
T/Mon supports over 30 legacy, proprietary, and standard protocols. It also outputs many different standard protocols, including SNMP, Modbus, and DNP3.
This multi-protocol I/O capability makes it easy for T/Mon to act as a legacy mediator in your network. You can, for example, convert alarms from you legacy RTUs to your SNMP manager.
You can also replace your aging legacy master with T/Mon to support your gradual upgrade to modern RTUs.
The first phase starts with replacing the first single point of failure: your master. In this strategy, you first upgrade your master station to T/Mon. It is fully compatible with both your old legacy remotes and new standard protocols used by modern RTUs.
In the second phase of this strategy, you would then upgrade your RTUs incrementally as budget permits, or simply upgrade site-by-site as each of your old remotes fail.

More info: Seamlessly transition master & RTUs as they die out.
A full list of supported protocols is available for the T/Mon. You should always call DPS about support for a protocol you need since this list is constantly evolving. All of our protocol support was initially developed for a specific client request. If you need a protocol that T/Mon doesn't currently handle, we'll generally add it for free as part of your T/Mon purchase.
Your next step: Get full T/Mon specs
Be Proactive: Get a Quote
At DPS, we receive many urgent quote requests after an earlier "Do Nothing" decision comes back to bite you. You have no reason not to be proactive (and maybe you'll manage to impress your boss).
Call us. Chat with an expert for 10 minutes. We'll email you a detailed quote with a custom application drawing. We'll even include a summary of business benefits you can use to justify your project budget.
Call 1-800-693-0351 now for your quote
(or send us a quick online message instead)
DPS is here to help.
1-800-693-0351
Have a specific question? Ask our team of expert engineers and get a specific answer!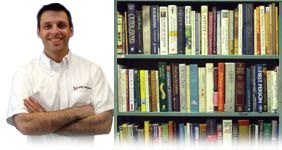 Get a Fast Answer!
Click here for more information.
Having trouble finding the perfect solution?
Get Help
No other network on the planet is exactly like yours. We manufacture hundreds of product variations per year that are customized to our clients' exact spec, all while providing training, tech support, and upgrade availability.
Send us a quick online message about what you're trying to accomplish. We'll give you a call and work with you to design a perfect-fit solution for your network.
| | |
| --- | --- |
| Hours: | Monday - Friday |
| | 7:00 a.m. - 6:00 p.m. PST |
| Tech Support: | (559) 454-1600 / support@dpstele.com |
| Sales: | Domestic: (800) 693-0351 |
| | International: 1+ (559) 454-1600 |