The 7 Key Elements of an Advanced PBX Monitoring System
While there are many pbx monitoring options available, you must know the difference between an effective PBX monitoring system and one that simply won't meet your needs.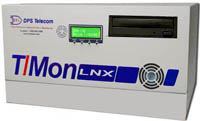 Using ASCII text message analysis, T/Mon LNX is able to interpret and respond to alarms from a wide variety of PBX systems.
Multiprotocol support


A good switch monitoring system will collect alarms from all of your equipment, regardless of manufacturer or protocol.

Email and pager/cell phone notifications


A high-quality switch monitoring system will also automatically send detailed notifications to technicians by pager, email, and cell phone.

Control relays


A good switch monitoring system will allow for remote operation of site devices, such as generators and cooling systems. This is an excellent way to eliminate unnecessary site visits and expensive truck rolls.

Intelligent alarm organization


An effective switch monitoring system will display alarms filtered by site, severity, and other criteria.

History and trend analysis


Another feature of an intelligent monitoring system a complete alarm history that is exportable for trend analysis. This can be used to identify trouble areas and eliminate recurring problems.

Nuisance alarm filtering


A good switch monitoring system can filter out status alerts, oscillating conditions, and unimportant alarms. This is important, as your staff may stop taking alarms seriously if they are bombarded with repetitive, unimportant alerts.

Live analog monitoring


The ability to support analog inputs, including live monitoring of actual analog values is an essential feature of a high-quality monitoring system. Analog monitoring allows you to accurately measure and report important values, such as temperature, humidity, and fuel levels. These factors affect the condition of your valuable equipment at your remote sites.
Learn more about selecting a top-quality PBX monitoring system on the T/Mon LNX Product Page, then call the DPS PBX Monitoring Experts today at 1-800-693-0351.