Summary of Features
Use as DTMF Selective Signaling or "Hoot-n-Holler" Order-Wire
Interfaces 4-Wire VF Facility
Includes 4-Way VF Bridge
Utilize Idle Channel Time for Alarm Data
Software Configurable
Single Rack-Unit Housing with Space for Expansion Card
Optional 4-Wire Phone and Monitor Speaker
Overview
The FDO 1000 Order-Wire brings maintenance communications into the 21st century with features and advantages that come only with microprocessor control.
DTMF Selective Signaling
The DPS FDO 1000 Order-Wire uses the on-board microprocessor to synthesize and decode DTMF signaling tones. Optional features like privacy, all call and external speaker muting are all programmable.
Compatibility
The FDO 1000 can be programmed to interface with many existing DTMF Signaling Order-Wire networks. It can also be used without signaling in a "hoot-n-holler" application by adding the accessory monitor speaker and 4-wire phone. The FDO 1000 includes a 4-Way passive bridge and level matching pads for +7 / -16 dBm channel levels. The bridge can also be bypassed for direct interface at the order-wire's active VF ports. Terminations can be strapped in for any unused ports.
Optional Data Port Expansion
An Auxiliary Card slot on the FDO 1000 Order-Wire will accept expansion cards, similar to the KDA-series Alarm Remotes. Expansion cards will be offered in the future, and could include additional Order-Wire channels, alarm expansion cards and base-band or digital interfaces. (See Order Wire Network diagram).
Download Configuration
Order-Wire options and configuration of the alarm and control points is accomplished on a personal computer running T/FDO1000 software. The configuration file is downloaded to the FDO 1000's processor via a craft port on the front on the unit.
LED Indicators
The FDO 1000 includes alarm and control status LED's on the front panel. Other LED's indicate order-wire off-hook, incoming call ringing and channel busy.
One-Rack Unit
The FDO 1000 requires only one rack unit (1-3/4") of vertical space in a 19" or 23" rack.

Order-wire components: Accessories for Order Wire include active 4w/4w bridge, 4-wire DTMF phone and speaker.
Four-Wire Phone
Voice communications and out-dialing can occur at a 4-wire telephone, mounted near the FDO 1000. A wall-mount type phone is available with the FDO 1000, but other style phones can be used, as long as they are converted to 4-wire operation.
Call Buzzer
A buzzer in the FDO 1000 announces incoming calls.
FDO 1000 Order Wire Network
A buzzer in the FDO 1000 announces incoming calls.
Specifications
VF levels, Direct:
-16 to +7 dBm
VF levels, Bridge:
-16 dBm Transmit
+7 dBm Receive
Bridge Type:
4-Way / 4-Wire, Passive
Bridge Return Loss:
> 40 dB
Bridge Trans-Hybrid Loss:
>56 dB
Frequency Range:
300 to 3000 Hz
Signaling:
Standard DTMF
All Call:
Programmable option, *** or ###
Station Call:
3 digit, switch programmable
Physical Size:
1-3/4" X 19" X 12" case
Weight:
3 lbs
Voltage Range:
Option 0 = -18 to -72 VDC
Option 2 = -18 to -36 VDC
Option 4 = -36 to -72 VDC
Current:
500 mA
Off-hook indication:
C-form relay, to -Batt or Gnd
Options and Model Numbers
DESCRIPTION
Model Number
BasicVF Order-Wire Terminal
FDO-1000-10A-V0
Basic VF Order-Wire Terminal - equipped with 8 Alarm / 2 control alarm
FDO-1080-10A-V0
FDO 1001 - off-net package
FDO-1001 series
FDO 1002 - Three channel rack-mount panel with dial, handset, hookswitch and speaker
FDO-1002 series
ACCESSORIES
External speaker with level control, mounts on wall or rack side rail
FDO-1200-10A-V0
External speaker with level control, on a 19" rack-mount panel
FDO-1201-10A-V0
External handset and hookswitch with headset jacks, mounts on wall or rack side rail
FDO-1300-10A-00
Wall phone with DTMF dial
FDO-1301-10A-00
DPS is here to help.
1-800-693-0351
Have a specific question? Ask our team of expert engineers and get a specific answer!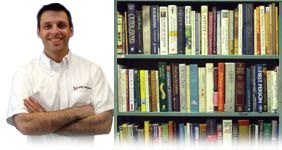 Get a Fast Answer!
Click here for more information.
Having trouble finding the perfect solution?
Get Help
No other network on the planet is exactly like yours. We manufacture hundreds of product variations per year that are customized to our clients' exact spec, all while providing training, tech support, and upgrade availability.
Send us a quick online message about what you're trying to accomplish. We'll give you a call and work with you to design a perfect-fit solution for your network.
| | |
| --- | --- |
| Hours: | Monday - Friday |
| | 7:00 a.m. - 6:00 p.m. PST |
| Tech Support: | (559) 454-1600 / support@dpstele.com |
| Sales: | Domestic: (800) 693-0351 |
| | International: 1+ (559) 454-1600 |